EnviroExchange Webinar Series: The Decarbonization of Canada
08feb11:00 am12:00 pmEnviroExchange Webinar Series: The Decarbonization of Canada
Event Details

The Decarbonization of Canada
February 8, 2022
11 a.m. to 12 p.m. EST

Is Canada living up to its climate action commitments? Policy and industry experts contemplate the latest environment policies and economic incentives geared to get us to net zero. What new initiatives can we expect in 2022?

Click here to register.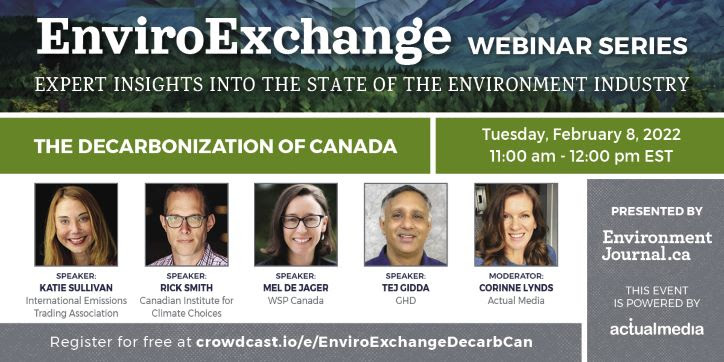 Meet the Panel:
Katie Sullivan, International Emissions Trading Association (IETA)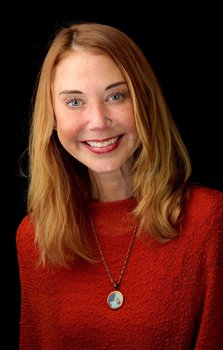 Katie Sullivan serves as global managing director of IETA, the international business voice for the intersection of markets and climate change. On behalf of IETA's 200 multi-sector members, she leads efforts to inform market solutions that tackle climate across the Americas and globally. Sullivan currently sits on the Steering Committee for the World Bank's Carbon Pricing Leadership Coalition and Boards of the Climate Action Reserve (CAR) and the International CCS Knowledge Centre. She's also involved in numerous business, NGO, and government-led expert panels and advisory groups, including Canada's Institute for Clean Growth & Climate Change. She has been recognized as a Clean16 and Clean50 award recipient for contributing to clean capitalism leadership in Canada.
Rick Smith, Canadian Institute for Climate Choices
Rick Smith, president of the Canadian Institute for Climate Choices, has spent 25 years leading non-profit organizations that are dedicated to improving public policy through the creation and communication of the best research and evidence. Most recently, as the executive director of the Broadbent Institute, he worked with a wide variety of stakeholders on a diverse range of issues with a consistent theme of reconciling economic, social, and environmental priorities. Smith is a noted expert on the human health effects of pollution and has co-authored two best-selling books on the topic. He holds a Ph.D. in biology from the University of Guelph.
Mel de Jager, WSP Canada
Mel de Jager is vice president for climate change, resilience and sustainability at WSP, whose experience as a climate change specialist and leader spans internationally. Driven to help shape a better future, de Jager leads a national team of consultants and focuses on delivering climate risk and opportunity, ESG, and decarbonization strategic services to clients across a range of sectors, including financial services, industry, real estate, infrastructure, and government. Prior to joining WSP, she led the development of the City of Toronto's Carbon Reduction Strategy, and Climate Resilience Framework and Resilience Strategy, served as a cities consultancy partner for CDP, and contributed to several global climate programs.
Dr. Tej Gidda, GHD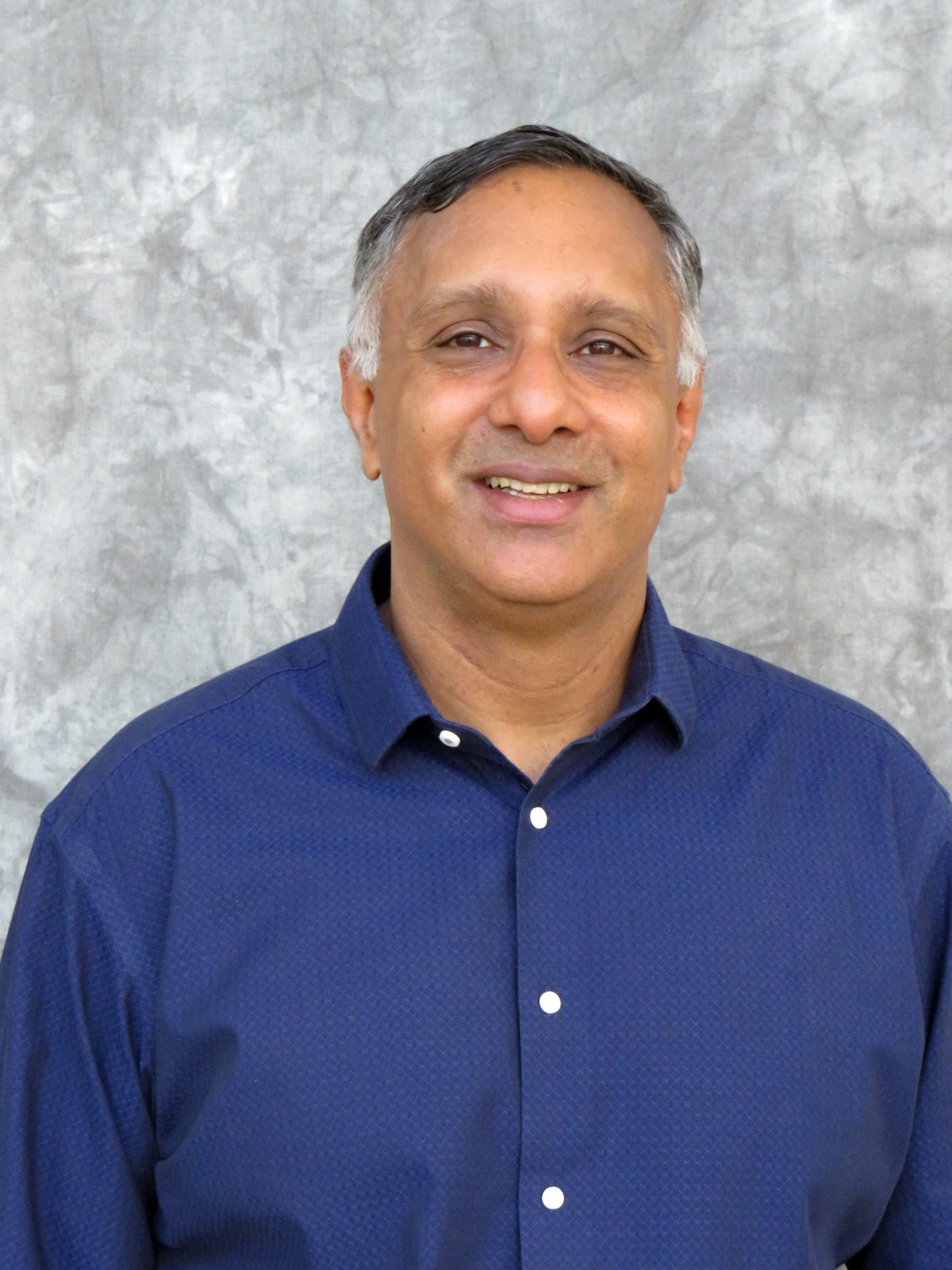 Tej Gidda is vice president of GHD, working in the fields of carbon emission reductions and waste management, with a focus on diversion technologies. He has been involved in a significant number of composting, anaerobic digestion, mixed waste processing, energy-from-waste and advanced biosolids treatment technologies in Ontario and elsewhere, as well as landfill gas management and leachate treatment. As an adjunct professor in civil and environmental engineering at the University of Waterloo he is involved in funding applications and development of new approaches for energy production from waste materials, as part of collaborative research teams.
Time

(Tuesday) 11:00 am - 12:00 pm