Cost rises cast a shadow over government infrastructure plans
By John Allen
Annual lookaheads are notoriously treacherous as recent years have shown. Barring unforeseen, once-in-a-lifetime global events, the main challenge governments across Canada face going into 2023 is achieving a heavy slate of policy and infrastructure priorities while trying to help tame rampant inflation. Ambitious infrastructure programs that have become a common feature for governments of all stripes across Canada are under increasing pressure as costs continue to rise. Without a stabilization of costs for materials and labour and concerted action for government and industry, the threat of project cancellations looms large.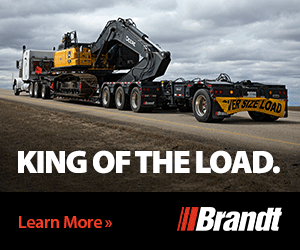 No shortage of priorities
Infrastructure investment was at the centre of pandemic recovery policies across Canada. Investments in hospitals and care homes were seen as being most urgent to provide greater resilience in the face of future health threats. The state of the nation's schools was also brought into sharp focus as aging buildings and the possible impact of poor ventilation on children's health shone a light on the massive backlog of work required to bring school buildings up to scratch. Ontario alone would have to spend an estimated $15.9 billion to bring school buildings up to standard.
There were fears that the fall off in ridership from the pandemic could see transit investment suffer. For the most part governments have held course, recognizing the strong role transit will play in unlocking housing supply and providing access to jobs. There has also been a marked shift in mindset around the role stations play, with much more thought being given to using transit investment to catalyze vibrant, mixed-use transit-oriented communities, particularly in Ontario, Quebec, and British Columbia, and offset some costs of infrastructure development. More complex, integrated stations will require diverse industry skills.
Access to housing has become a key political battleground, supercharged by the focus new federal Conservative leader Pierre Poilievre has placed on the issue. After many years of political parties tinkering around the edges with policies to support first-time buyers, the reality of a shortfall in housing supply has become the inescapable elephant in the room. On the current trajectory the Canada Mortgage and Housing Corp estimates that an additional 2.3 million housing units will be built by 2030, but to restore affordability there will need to be an additional 3.5 million units on top of that. Many of these units will be delivered through large condo towers, particularly in major cities, which will draw from the same talent pool as some of the more complex infrastructure projects.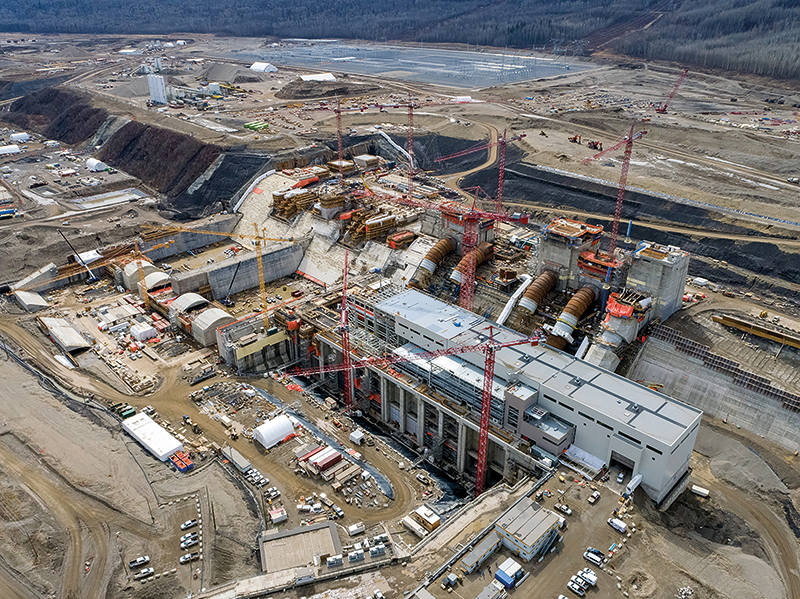 In the energy sector, the Russian invasion of Ukraine has caused turmoil in energy markets as countries look to diversify their supplies away from Russian gas. This has put the spotlight on Canada to step up and help fill the gap as a stable, reliable supplier. Proposals for new liquefied natural gas facilities that had previously stalled have become reinvigorated, but still must make the case with stakeholders and Canada's aggressive climate targets and present a strong business case. A visit from Germany's Chancellor Olaf Scholz to Canada highlighted the commitments being made in Europe to build the infrastructure to receive more LNG and the desire for Canada to play a bigger role.
In the longer-term Europe and other global markets are looking at Canada to be a supplier of clean energy, particularly hydrogen and critical minerals to help drive the transition to a clean economy. The role of nuclear and renewable energy as a source of energy, but also its potential to produce hydrogen for both domestic and international use is becoming more prominent with many provinces developing hydrogen strategies based on their own unique energy generation advantages. This may see a boon in new renewable energy projects and additional impetus for the development of small modular reactors. The flip side is this ramp up in activity is also putting further pressure on skilled labour supply, particularly in Alberta and British Columbia.
Taming the cost dragon 
Rising costs for infrastructure are top of mind for all governments across Canada. Back in January 2022, Toronto sounded the alarm that they would have to cancel $300 million of infrastructure projects and $1 billion of state of good repair work without support from other levels of government. In that case the budget shortfall was put down to COVID, but more recently the narrative has shifted. Governments are pointing to the need to cancel or delay projects or defer maintenance due to spiralling costs of key materials and equipment. With rising costs also putting pressure on the day-to-day public service delivery, there is a real risk of a return to the bad old days of infrastructure and state of good repair funding being raided to plug funding gaps elsewhere.
In the short-term governments are looking to index payments to offset some of the volatility in prices holding companies back from bidding on work but are growing increasingly concerned on the direction of travel on bid prices for public infrastructure. Industry will need to bring forward solutions here or else risk seeing the project pipeline wither.
For their part governments are looking at tackling some of the key drivers of project costs. Ontario deployed a rapid build program for long-term care homes and announced a pilot for schools. Both Quebec and Ontario previously brought in legislation to accelerate the construction of major projects by addressing some of the longstanding bottlenecks such as onerous environmental approvals, permitting, and utility work. British Columbia also set out an objective for the Minister of Transportation and Infrastructure to streamline consultation, tendering and construction of infrastructure projects. The role of the National Infrastructure Assessment in driving good project governance will also be important in ensuring money is being spent on the worthiest projects.
The hope is that prices will start to stabilize and eventually fall for key materials, but labour presents a more stubborn challenge. The burgeoning pipeline of projects across all sectors has driven up demand for key skills, notably mechanical and electrical engineers, and the sector has struggled to attract people. It is not something that can be solved overnight and requires government, industry, and the education sector work together to develop in-demand skills, as well as a smart immigration policy with international skills recognition.
All eyes on budget season
As spring arrives and budget season blooms for Canada's federal, provincial, territorial, and municipal governments, ambition will butt up against economic reality. In recent years, budgets have seen a ratcheting up of infrastructure priorities and spending; it may be that funding levels remain stable but commitments to projects are scaled back or delayed. There may be some high-profile project casualties with governments using the current inflationary environment to walk away from some of their grander promises. Governments are looking for help to maintain momentum in building out the nation's infrastructure. Faced with an ever-growing list of funding priorities and this challenging economic environment, there has never been a better opportunity for industry to propose solutions to help reduce project costs and improve the overall landscape for project delivery in Canada.
[This article originally appeared in the November/December 2022 edition of ReNew Canada.]
John Allen is vice president at Global Public Affairs.
Featured image: Metrolinx's Ontario Line subway project—No. 6 on the 2022 Top100 Projects report. (Metrolinx)