A look at the trends impacting megaproject development in Canada.
Since 2006, ReNew Canada's Top100 Projects Report has ranked Canada's largest infrastructure projects based on total dollar investment, which included more than $250 billion in assets in development listed in the 2021 report.
In light of the COVID-19 global pandemic, there have been delays, innovations and advancements in the progress of Canada's most important infrastructure projects meant to improve the quality of our health care, energy, education, transportation, culture, transit, and water assets from coast to coast.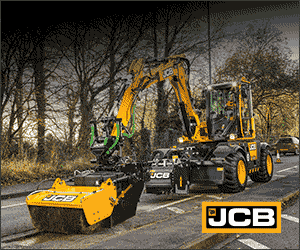 During a recent INFRAIntelligence webinar, ReNew Canada checked in with infrastructure development experts from across the country to look at provincial and territorial pipelines, and the impact recent funding announcements will have in pushing these projects towards completion.
The value of the Top100 Projects has risen sharply in recent years primarily due to an increase in multi-billion-dollar transit projects, large-scale healthcare projects and an increase in DBFOM contracts for large-scale construction. From 2017 to 2021 the assets listed under development on the Top100 Projects report rose from $161.3 billion to $253.8 billion.
According to Andrew Macklin, external communications specialist with WSP and former editor of ReNew Canada, over that same time there has been a slight decrease in the value of transportation and energy sector projects, "but the value of transit and building projects more than doubled during the same period."
Climate concerns
Part of what is driving government investments in these sectors are environmental concerns.
"The government has been committed to infrastructure investments that focus on climate change and environmental considerations," says Macklin.
And transit projects aim to cut the number of cars on the roads and reduce emissions.
"So, it's no surprise that where we've seen the highest level of megaproject investment recently has been the transit sector," he says.
One area of transit investment that has taken off during the past year has been in zero emission buses (ZEBs).
The Canada Infrastructure Bank (CIB) announced earlier this year a commitment to invest $1.5 billion in zero-emission buses and associated infrastructure. In just the past six months, the CIB made loan commitments of nearly $500 million to help purchase ZEBs for the cities of Brampton, Ontario, Edmonton and Ottawa.
The 2021 Top100 Projects report included $106 billion invested in LRT (58.2B), rail ($28.9B), subway ($16.4B) and BRT 
($2.5B) infrastructure.
In the energy sector, climate change and Canada's goal of moving to net-zero emissions by 2050 will drive more investments, particularly in electricity, says Michael Powell, vice president of government relations with the Canadian Electricity Association.
"In the electricity sector it's been estimated that $1.7 trillion of investment is needed to reach Canada's Paris Agreement targets. And if we need two to three times the amount of clean power by 2050, the pace of investment and the pace of building is going to be unprecedented."
That means the energy sector's portion of the Top100 Project report's total will only grow from the $75.6 billion listed in 2021, of which $43.7 billion was invested in hydroelectric, nuclear ($25.8B), transmission ($3.4B), natural gas ($2.2B) and solar ($500M) projects. Especially in light of the fact that in the electricity industry, "30 years is not a lot of time," says Powell. "It takes decades to get a project approved and built."
The impact of COVID-19
The pandemic has caused uncertainty on construction sites across the country over the past 18 months, affecting the timelines of infrastructure projects. Not all regions were impacted in the same way, says Jeff Good, vice president, health and social infrastructure at Infrastructure BC.
"At first, we expected it was going to have negative impacts on our projects," he says. "But one of the advantages [BC] had over Ontario and Quebec was that our provincial government never mandated any construction lockdowns. What they did do was identify construction as an essential service and therefore allowed work to carry on.
Good says his organization addressed the pandemic head-on by forming a province-wide group that worked on wording for our contracts, which provided relief to the contracting community if there was an order that prevented them from doing their work.
"I don't think any of our projects were materially delayed."
When it comes to large electricity infrastructure projects such as B.C. Hydro's Site C or Nalcor Energy's Muskrat Falls projects, challenges arise because of their remote locations. In addition to the aforementioned projects—ranked fourth and seventh respectively on last year's Top100 list—four other projects in the top-10 were electricity-related.
"That requires bringing in a large number of workers on site and the process of keeping people on site and keeping people safe has required a tremendous amount of work, whether it's to rethink how you operate a camp or keeping people on site longer, which requires more mandatory testing," says Powell.
Two of those six projects are nuclear plant refurbishments at Bruce Power and Ontario Power Generation's Darlington facility.
"On the nuclear side it's 'on time and on budget," adds Powell. "That speaks to the resiliency of planning that has gone into some of these large-scale projects that require many years to complete and have many moving pieces."
Generally speaking, one of the biggest challenges facing projects has been collaboration, says Macklin.
"The fact that you have so many disciplines working simultaneously and not being able to bring people together as efficiently, including clients, has certainly been a struggle during the pandemic."
Is there a silver lining?
"The pandemic has been a stress test on processes," says Powell. "Whether it's procurement for infrastructure or operating facilities in the electrical sector, it's about how we deal with the challenge of not being able to get people together in a room.
"What it's shown is the practices and processes we have in place focus on reliability and focus on safety, and they have worked. And when we've experienced a challenge that we haven't seen before the systems and processes we have in place have allowed us to adapt relatively quickly."
Powell proudly points to the fact that there hasn't been a COVID-related electricity outage during the past 18 months, "and that's a testament to the work that has been done previously."
Transit and transportation are other sectors that were able to take advantage of opportunities presented during the pandemic, particularly the reduction of users.
"We've seen [these sectors] take advantage of these slowdowns and be able to shut down larger portions of track, larger portions of roads for longer periods of time to get more work done and perhaps speed up the timeline for the project," explains Macklin.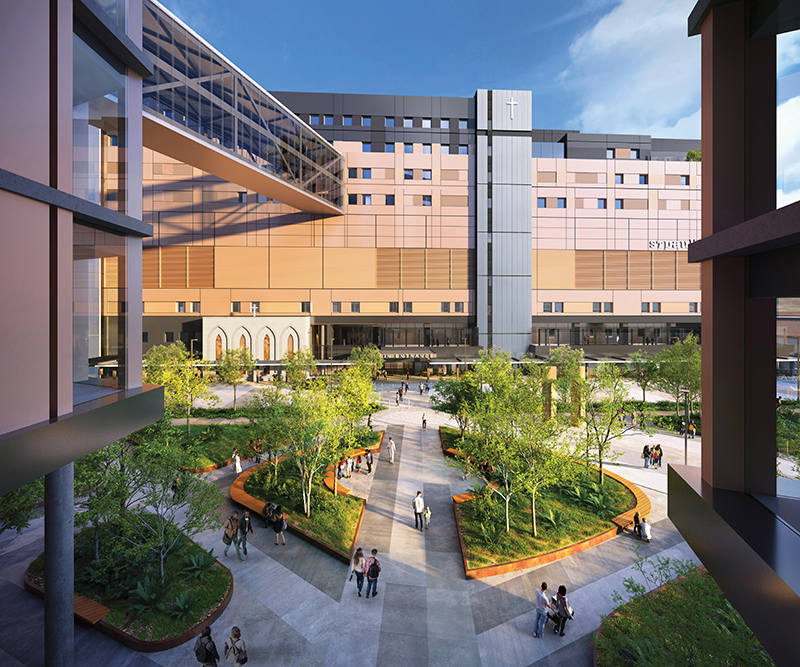 Acute costs
Health care is one more sector that will continue to grow. The 2021 Top100 Projects listed 13 health care projects and that number is expected to climb.
"There is a robust pipeline of health care projects in Ontario, B.C. and Quebec," says Macklin, adding that there are some big projects in the pipeline in other parts of the country, including Alberta.
The South Edmonton Hospital will see construction of a new community hospital and health campus on a 320-acre site, for an estimated cost of $2 billion.
Currently Infrastructure BC has numerous hospital projects in development, including St. Paul's in downtown Vancouver and the Royal Columbian redevelopment project in New Westminster.
"In addition to our breakneck acute construction program, we're looking at primary care facilities and capital that we can use to help reduce our ongoing health care costs," says Good.
"The province has an acute care cost reduction program and part of that program is looking at making sure people are going to the right facility based on their health 
care needs."
According to Good, there has been a sort of augmentation in some of the capital delivery to help with the health care costs that are close to 50 per cent of the province's annual budget.
John Tenpenny is the editor of ReNew Canada.
[This article originally appeared in the November/December 2021 edition of  ReNew Canada.]
Featured image: One area of investment for the Canadian Infrastructure Bank has been zero emission buses. (Brampton Transit)