Developed away from the political arena, standards offer government and industry an objective option for addressing some of today's most pressing issues. The diverse, consensus-based process offers governments a trusted resource that can serve regulatory needs and save valuable time.
CSA Group (formerly the Canadian Standards Association) is a leader in standards development and in testing, inspection, and certification around the world.  CSA Group's standard development organization is an independent, not-for-profit membership association serving industry, government, consumers and other interested parties in Canada and the global marketplace. Through development of standards, CSA Group aims to enhance public safety, improve quality of life, and preserve the environment.
CSA Group's more than 3,000 standards and codes—many referenced in legislation and construction specifications—help safeguard human life and contribute to progressive improvements, including in the infrastructure industry. The CSA Group team works closely with industry stakeholders, government, academia and industry associations to develop standards in 
54 technology areas.,
For over a century, the organization has led the way in the study of pressing topics. Today one of the organization's areas of focus is climate change and its impact on construction and infrastructure standards, including those related to resiliency and energy efficiency.
ReNew Canada recently spoke with Michael Leering, director of environment and business excellence at CSA Group in Ottawa, to discuss standards impacting the infrastructure industry and helping communities to become more resilient. Leering shares his expert insight on the important role standards and codes continue to play in helping to ensure the safety and sustainability of Canadians and the places that they live, work, and play.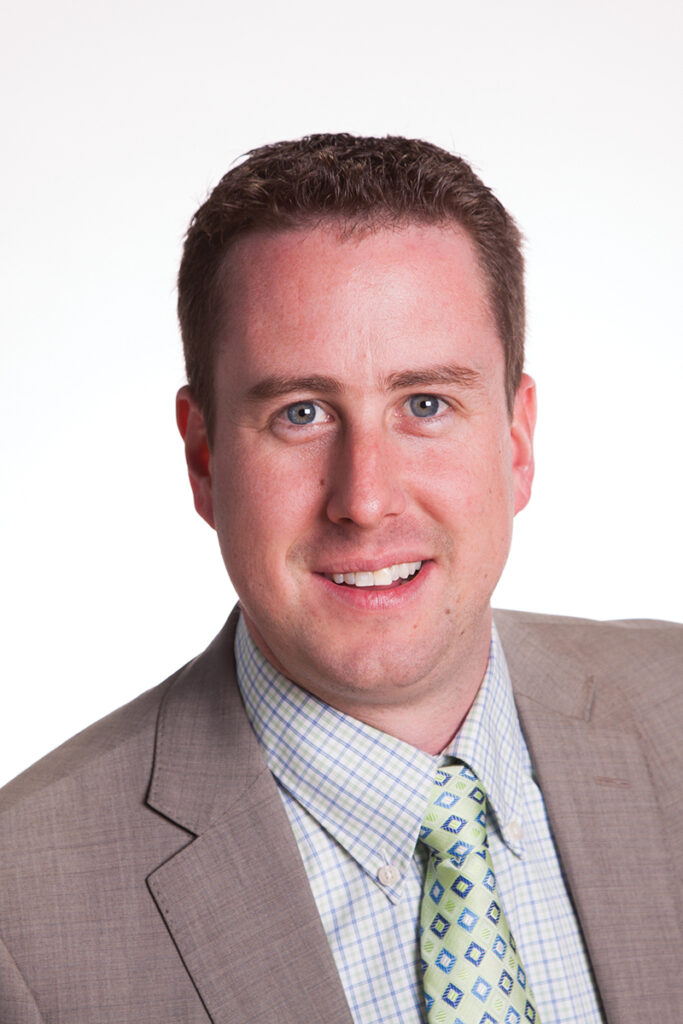 What prompted you to enter the world of standards development and what are some of the accomplishments that have resulted in your rise to the senior ranks at CSA Group?
I am an environmental engineer by training at the University of Guelph, with a focus on greenhouse gas accounting. I came to CSA Group at a time that it was keen to help people apply the standards that we were writing and joined the Ottawa office which focused on climate change related work. Notably, CSA Group runs and operates greenhouse gas registries across Canada, both voluntary and regulated. Most notably, we run and operate the Government of Alberta's (GOA) offset system where we manage over one million tonnes of compliance credits on behalf of GOA. I cut my teeth applying the international accounting standards for GHG, which our registries are based, helping to quantify, validate, and understand emissions management. We play an important role in ensuring transparency and accountability of GHG assertions, with our registries providing full public disclosure.
After that I was promoted to program manager of environment and climate change. Today I'm the director of environment and business excellence, overseeing three major programs: the aforementioned registries; environment and climate change, including sustainable finance and circular economy issues; and, the natural resource standardization portfolio, which includes our flood resilience work, forestry, mining carbon capture and storage to name a few. I'm happy with the breadth of work that the team is taking on.
Walk us through the key process involved in deducing how to address standards impacting national infrastructure development and maintenance.
I work with an amazing team that is involved in developing and establishing many national standards. When we look at how we deduce and understand infrastructure standards, 
I want to highlight two major factors:
Membership CSA Group and our standardization work relies on over 10,000 volunteer members from academia, government, and industry. We balance the representation in terms of diversity and geography.
Research CSA Group now has an arm that invests in research to better understand gaps in standards development. There's a plethora of research papers available on a variety of infrastructure topics on our website. For example, a recent report focusses on nature-based infrastructure solutions: csagroup.org/article/research/nature-based-solutions-for-coastal-and-riverine-flood-and-erosion-risk-management
Severe weather is affecting Canadians across the country, whether in the form of wildfires, flooding or unpredictable patterns, emphasizing the urgent need to adapt and make communities more resilient. Specifically, infrastructure systems for electricity, bridges, buildings, surface water, and wastewater treatment must be updated accordingly. Share your perspective on how to best achieve more resilient and sustainable infrastructure standards, and real improvements, in those essential areas.
At CSA Group, we're tackling the development of resilient and sustainable infrastructure standards from a few different angles. 
The first is the development of weather statement standards. As we understand that climate change is a growing problem it's important to understand the changing climate. We're establishing a series of standards on collecting weather data and how to effectively interpret the data, supported by the Standards Council of Canada.
The second area relates more to critical infrastructure systems like electricity and bridges. We're updating the codes affecting these systems, such as the Canadian Electrical Code. It needs to be updated with climate resilience in mind. We just completed national consultations which consolidated into 55 major recommendations to improve the electrical code. Simple things such as moving electrical outlets to four metres off ground level from two metres. So, if there's a flood in your basement, you're going to be better off.
The third area is publishing new standards such as flood resilient design for existing communities as well as new communities, as well as standards for emerging issues such as erosion and sediment control and bioretention.
Northern Canada has heightened challenges due to climate change, including melting permafrost and increasingly vulnerable populations. In the Nov/Dec issue, Irving LeBlanc, director of infrastructure for the Assembly of First Nations, emphasized the need for clean drinking water, safe four-season roads, and clean energy options. What standards are helping address the significant northern challenges in general and the Indigenous infrastructure challenges in particular?
That's a great question. Climate change and the effects of it in northern communities are a major focus of CSA Group across many of the sectors. We've developed a series of national standards explicitly for the north—over 10 national standards that are accessible and downloadable. Largely speaking, they are part of the Northern Infrastructure Standardization Initiative from the Standards Council of Canada. Two examples are: the planning, design, operation, and maintenance of wastewater treatment in northern communities using lagoon and wetland systems and technical guidance on infrastructure in permafrost regions and changing snow loads. For example, the recently released CSA S501:21, Moderating the effects of permafrost degradation on existing building foundations, is focused on moderating the effects of permafrost degradation on existing building foundations.
We've also released six research papers on northern challenges specifically, including data on health services and assessing climate vulnerabilities of northern airports. For further information, visit csagroup.org/standards/standards-research and search 
for "north."
Over the past year, the federal government has prioritized unprecedented investments for economic recovery to support green infrastructure and sustainable transportation systems. What are your thoughts on how to optimize these investments?
In my view, in order to optimize infrastructure investments, it's critically important that governments recognize the new existing standards for improved resilience that consolidate expertise of a diverse group of experts. From a federal, provincial, and municipal level, there are standards and codes that should be utilized to guide optimal investing. The National Research Council of Canada and its Climate-Resilient Buildings and Core Public Infrastructure Initiative, funded by Infrastructure Canada, supports the development of green infrastructure. So, for example, two new national standards were developed under this initiative, on the design, and secondly construction, of bioretention systems that can support community resilience. Bioretention systems are engineered to capture rainfall where it falls, so anything that aids the capture rate and prevents pressure on sewer systems is important to consider. We need to make sure standards are adopted and utilized, and to continue to raise awareness about these solutions that now exist to make communities more resilient.
We need to make sure standards are adopted and utilized, and to continue to raise awareness about these solutions that now exist to make communities 
more resilient.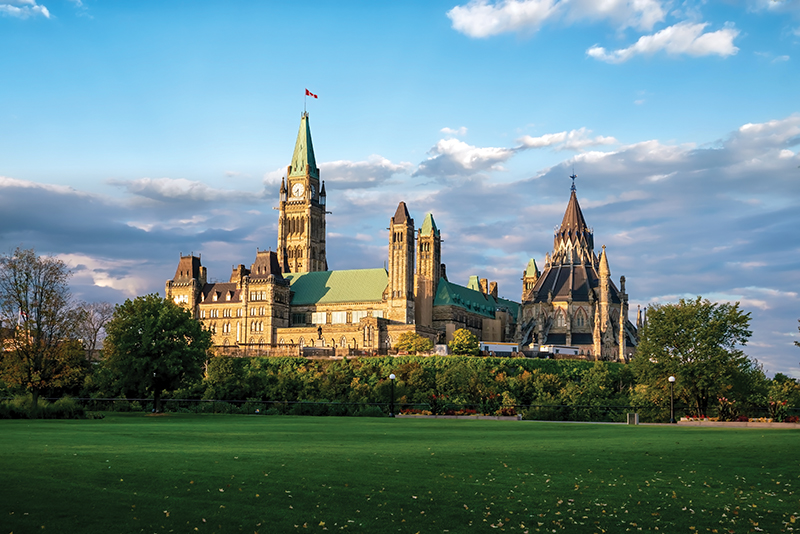 Much has been made about the potential for Environmental, Social, and Governance (ESG) frameworks to make a difference in Canada and globally, but there are persisting uncertainties and ambiguities. What do you think is the best way forward to achieve a more harmonious, effective, and standardized ESG reporting system?
Standardizing the development and implementation of ESG frameworks is incredibly important. Recently we started work on an ESG guideline developed for associations across Canada so that they can better support and guide their members. ESG and sustainability practices should inform all standards which is why CSA Group has also undertaken an exercise to evaluate and map our standards against the United Nation's Sustainable Development Goals. We found that over 80 per cent of CSA homegrown standards linked to at least one sustainable development goal, which highlights the importance of the connection between the use of standards and best environment, social, and governance practices. We'll be sharing more about this initiative before the New Year.
What are your short-term and long-term goals for making a difference in the industry?
The short-term goal is to continue to raise awareness and increase the adoption and utilization of these important new standards across the country. The long-term goal is to continue to develop standards and solutions that will fill gaps in society and keep Canadians safe. There's really no shortage of matters for us to tackle.
[This article originally appeared in the January/February 2022 edition of  ReNew Canada.]
Connie Vitello is the contributing editor of ReNew Canada.
Featured image: CSA Group has developed a series of national standards explicitly for the north, including for the planning, design, operation, and maintenance of wastewater treatment in northern communities using lagoon and wetland systems. (Town of Vermillion)