Pivotal Partnerships
By Connie Vitello
Partnerships between the public and private sectors can make a critical difference in terms of delivering essential infrastructure and services to Canadians. Since the model's arrival in Canada three decades ago, close to 300 public-private partnership (P3) projects have been facilitated across the country by federal, provincial, and municipal governments— including the Cortellucci Vaughan Hospital in Ontario, the Confederation Bridge linking New Brunswick and Prince Edward Island, the Regina Bypass in Saskatchewan, and the Energy Service Modernization Project in the National Capital Region. 
There are many benefits of implementing P3s to support public infrastructure but there are also some challenges to keep in mind as the "made in Canada" P3 model evolves to meet the changing marketplace. The most successful P3s involve leadership from experienced industry stakeholders from both the private and public sectors who work together to find innovative solutions and manage challenges as a team. This spirit of partnership is key for infrastructure projects that not only address current needs, but also see beyond to provide adaptability and resilience for the long-term wellbeing of the country. 
In December, Lisa Mitchell joined The Canadian Council for Public-Private Partnerships (CCPPP) as its new president and chief executive officer. A long-time and thoughtful advocate for the P3 model, she brings 20 years of leadership, communications, and public affairs experience to the organization, which will be celebrating the 30th anniversary of its annual global conference in November.
Most recently, she worked at Infrastructure Canada as senior director of investments, partnerships, and innovation. Prior to that, she served as director of strategy and market development at PPP Canada Inc.
She has led extensive research initiatives on the model to position Canada as a global leader and is a recognized thought leader in Canada and internationally as the chair of the Organization of Economic Cooperation and Development's (OECD) Senior Infrastructure of PPP Officials Network.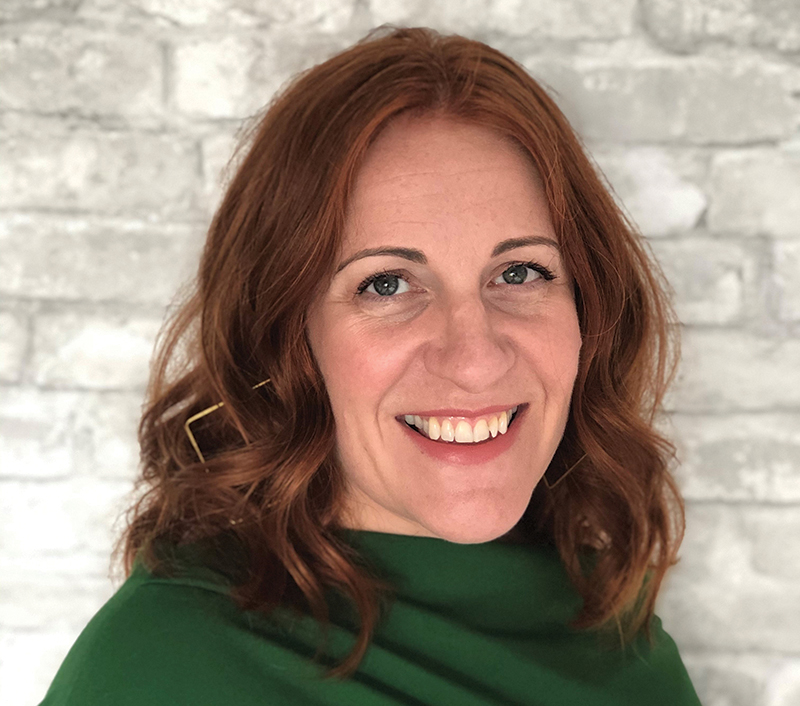 ReNew Canada recently spoke with Ottawa-based Mitchell to share her perspectives on her important new role at CCPPP and to share her insights into the evolution of the P3 market.
You bring 20 years of experience to your new role at CCPPP. How did your previous roles in advancing P3s at PPP Canada Inc. and Infrastructure Canada contribute to your understanding of the challenges and opportunities ahead?
I am very excited to have joined the Council at such a pivotal time in Canada's P3 market. I worked in the P3 space at PPP Canada, as you mentioned, helping to build the public knowledge base, to encourage and incentivize people that had never done this before. We built a body of work that helped address many key questions. How do the models work? What are the benefits? How do we apply them? I carried on a lot of that work at Infrastructure Canada. The model is constantly evolving and adapting and we're harnessing lessons learned. We're at an evolutionary point in the market right now. There's a lot of talk of different models and types of P3s and a lot of confusion since, for example, we're lacking common definitions on what these models mean and where they might be best applied. There's an opportunity for the Council to encourage and support our government and private sector members to share lessons learned and overcome challenges in the sector together as we take on the increasing opportunities ahead.
You've mentioned that you plan on expanding membership and elevating the platform of the CCPPP organization. Tell us how you plan to achieve these goals and how you plan on engaging with stakeholders in a meaningful way.
That's a great question. For me, the number one item for the Council is ensuring we have a really strong value proposition for members. Are we delivering on the goals that our members are trying to accomplish from both the public and private sector sides? Are there gaps in the activities? We have a strong foundation to build off of and a great series of events and partnerships, but are there things we could be doing that we're not right now and other new potential partners we could be partnering with? We're very well known globally for our availability-based P3 model but internationally the models vary. There's also the Canada Infrastructure Bank and their new revenue models to keep in mind. I see a lot of opportunity and I'm working closely with the management team and the board members to put a plan in place to build new business. 
What are some of the key impacts that a partnership between the public and private sector can have on delivering essential infrastructure and services to Canadians? What is the power of P3 in your opinion?
One of the main beneficial attributes of the P3 model is the consideration of the whole lifecycle of a project—not just the design phase, not just the construction phase.  P3s bring everyone together before a shovel even touches the ground to look at an asset from the beginning to 35 years down the road, which provides great opportunities for more innovative thinking and improved efficiencies that cut down on maintenance and operation costs and even reduce greenhouse gas emissions, for example, depending on the project. It's common to say in the P3 space that the main incentive is the model's drive to deliver complex infrastructure projects on time and on budget. But there are a lot of benefits beyond that over the lifetime of these agreements
However, something that we probably need to talk more about, particularly in the narrative of the municipal space with regard to asset management, is deferred maintenance. The federal government is working with the Federation of Canadian Municipalities (FCM) to support municipalities with asset management. The Financial Administration Officer of Ontario recently released a report on the state of asset management at the municipal level. Deferred maintenance is on ongoing issue and the P3 model can help in certain circumstances. It may not be the right solution for every project but when it is successfully applied it can provide certainty and timelines for capital improvements over the lifetime of a P3 agreement, meaning a critical asset like a hospital or a highway can not only ensure stable levels of service, they may even exceed their estimated lifespan, which provides an additional cost saving for taxpayers. 
Too often we think everything is done when something new is built or updated but that's only the beginning. A P3 enables everyone to consider an infrastructure asset long term. I think there is a really important narrative around operations and maintenance at the municipal level that I think we need to focus on that more.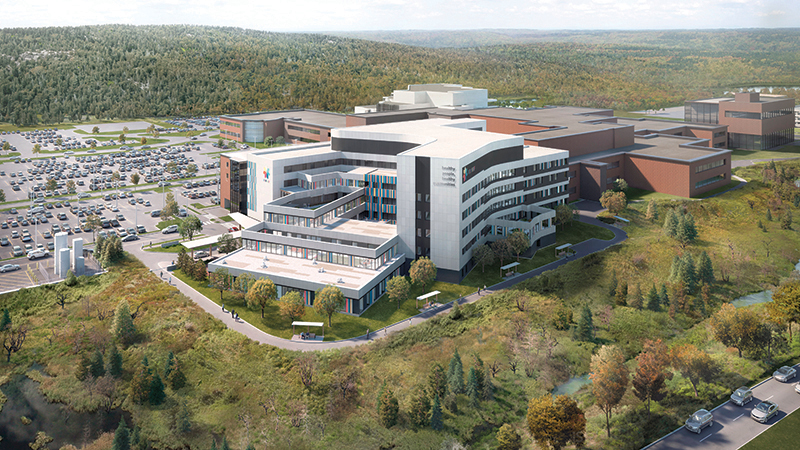 What's your view on the next evolution of the Canadian P3 market and what can infrastructure policymakers and decision-makers do to alleviate pressures and assist with strategic solutions for future development?
There's a number of areas where we'll see an evolution. Continuously adapting the model in various asset classes is critical. What are we learning in one area that we can do differently — for example, in terms of risk transfers, financial structures and different innovative approaches? We're a big country with a lot of opportunities and a lot of growth potential. For instance, there's a lot of discussion about the application of P3s to support broadband and clean energy projects. They might not look like a hospital P3 but there are commonalities of attributes and lessons learned that can be applied.  There's a great potential for a new wave of P3s on the horizon and it will include a greater variety of projects.
Canada is only just emerging from the unprecedented two-year pandemic. What were some lessons learned and how do you plan to apply them internally and externally to achieve a resilient recovery?
Internally, we've learned a lot in terms of how much we can accomplish if we're all online together. I'm in Ottawa but I can still be effective leading online meetings with members across the country. We know the importance of incorporating different thinking and engaging with a variety of people. We learned some great lessons in accessibility and flexibility. However, it is an industry built around partnerships so we're looking forward to meeting again in person.
With respect to the industry, there will be lessons learned, such as the increased importance of resilient healthcare and broadband. Ongoing conversations about climate change and resiliency were there prior but the pandemic shined a light on those areas and those needs. This is not unique to Canada—these issues are being raised in the global infrastructure space. We're still in learning mode as we adopt to the pandemic. It will be interesting to see how this time impacts risk management factors for future developments. 
COVID-19 had an impact on construction and access to sites across the country, which may also bring new thinking, but we have some amazing projects that successfully opened, reached financial close and are approaching substantial completion during these uncertain times. 
Internationally, you've led extensive research efforts to position Canada as a global leader, participating in various initiatives through the Organization of Economic Cooperation and Development (OECD). How is Canada measuring up in the global community and what new trends are on the horizon?
I've been fortunate to represent Canada through the OECD and other international forums. We are a recognized global leader in the P3 space. Still, the ability to learn from other jurisdictions is tremendous. Similar systems of government in the United Kingdom and Australia are informative because they have older assets. For example, they are in the process of the first wave of "hand back" provisions as the P3s come to the end of the contract. 
International projects generally are instructive in that they can inform us of how to increase value for taxpayers while harnessing private sector investments. There's now an interesting discussion happening about attracting private sector investment through institutional investors and pension funds that we intend to explore.
Would you like to share any final comments with ReNew Canada readers?
It's an exciting time for P3s in Canada and there's lots of opportunity ahead. We're looking forward to getting everyone together again in person. I'd like to invite readers to the 30th anniversary of our annual conference, taking place on November 21 to 22 in downtown Toronto. It will be wonderful to celebrate the many industry achievements over the past few decades, and to network, discuss and debate how public-private partnerships can continue to contribute to the critical infrastructure and services Canadians need now and in the future.    
[This article originally appeared in the May/June 2022 edition of ReNew Canada.]
Connie Vitello is the contributing editor of ReNew Canada.
Featured image: The Cortellucci Vaughan Hospital was the recipient of the Gold Award, Infrastructure at the 2021 National Awards for Innovation and Excellence in Public-Private Partnerships.