Carol Miwa has more than 25 years of experience in management and auditing for quality assurance of health and safety, environmental and sustainability, and for social responsibility, mainly in large-scale infrastructure projects. In Canada and Latin America, Miwa has provided management for sites in the industrial, power, construction, and service sectors.
Miwa is a civil engineer and occupational health and safety engineer with a Masters in Environmental Science. She also has formal education in Quality Engineering and Project Management (PMI) and is a lead auditor for the International Organization for Standardization (ISO).
She came to Canada from Brazil nine years ago and has been a part of Acciona for the past six years. A business leader with outstanding resilience, persistence and interpersonal skills, Miwa has cultivated a reputation for creating and maintaining strong relationships at Acciona, and within the infrastructure community.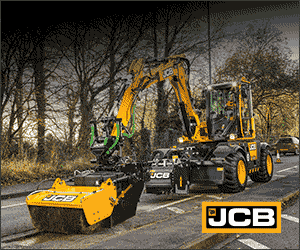 ReNew Canada recently engaged the high performing, multi-lingual Miwa to discuss her leadership role at Acciona. The company—recognized by the Dow Jones Sustainability Index—entered the Canadian market 20 years ago with one of the country's most iconic infrastructure projects to-date, the Deep Lake Water Cooling System in Toronto, which provides a sustainable alternative to conventional air cooling.
How does Miwa manage QHSE (quality, health, safety, and environment) on mega infrastructure projects in Canada? What principles does she apply to ensure sustainable, innovative, and responsible solutions for her clients and project teams?  Find out answers to these questions and more in the following Q&A.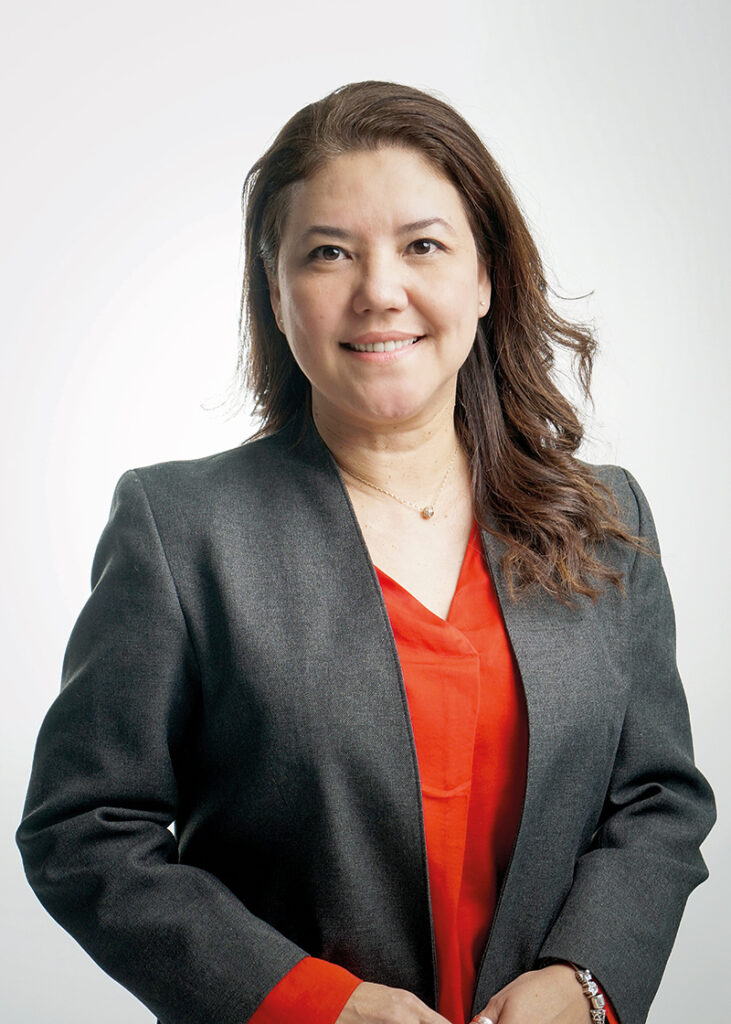 What was your motivation for entering the infrastructure sector? 
I've always been into logical thinking and problem solving, which comes in handy for my professional life. Growing up my favourite subject was math, so it made sense that I entered the field of engineering. My home country is Brazil and I come from a school system with high standards that is managed by government. I had great grades and was fortunate to start university at age 17. I was also inspired by my father, who was an economist, and three of my uncles who were engineers. There were not many of us women when I started in the industry. It was very male dominated, but things have changed over the years.
How has the Canadian and international infrastructure sector changed over the past 25 years? 
In the beginning of my career, the infrastructure sector was not yet booming due to economic and political aspects, so I started in the manufacturing sector and was later hired by a large infrastructure company. I've noticed a major shift toward mega projects. (Three of these projects by Acciona were included in ReNew Canada's 2023 Top100 Projects report.)
Also, the global community has become more aware of the climate emergency and the need for urgent action. As a result, there has been more focus on environmental accountability. We started seeing it in the past but nowadays we are seeing it more and more reflected in RFPs.
What are your guiding principles for managing the complicated challenges associated with large infrastructure projects?
I provide technical support to the business in North America for the entire lifecycle—from the RFP to our 100-day plan to achieve quality assurance, helping review and select key individuals for the project teams, and managing operations and maintenance all the way to close out. My project management principles are reinforced with a risk-based thinking approach. This allows my teams to achieve optimization of resources, budget and change management and optimal communication with all team members. These are the core principles that I'm passionate about.
What is your definition of a successful infrastructure project?
We focus on good governance and excellence, safety, leadership and industry leading sustainability approach. For me an infrastructure project includes a qualified and experienced team that also is assertive about clear communication and always puts safety at the centre. Project delivery must be achieved in accordance with project terms and agreement requirements. There are so many types of projects that I've been fortunate to be involved in and in different aspects and at different points, from deep tunneling to weather challenges to concrete innovations, and more. As I like to say, "the view of the point depends on the point of the view." Collaboration means having boots on the ground and ongoing consulting between the different areas, underpinned by good governance and technical excellence.
What is your strategy for ensuring the success of mega projects, such as the Broadway Subway extension, the Pattullo Bridge replacement and B.C. Hydro's Site C?
Our five-year plan includes four strategic pillars that we like to abide by at Acciona—People Centric, Planet Positive, Exponential Leadership, and Integrate to Transform—and with these mega projects there tends to be an increased focus on my discipline, QHSE.
The people centric pillar emphasizes the health and safety of the workplace and our zero tolerance for safety risks to ensure all our people go home safe everyday.
With regard to being planet positive, we apply a sustainable approach in various aspects of our work, such as responsible water use, sustainable transportation methods and various actions to contribute to the company's decarbonization program.
In terms of exponential leadership, we maintain authentic values for every workplace, and provide governance to oversee successful productivity at every level.
The integrate to transform pillar results in initiatives such as creating a comprehensive master plan for important and challenging projects such as Site C, the largest public infrastructure project in Canada.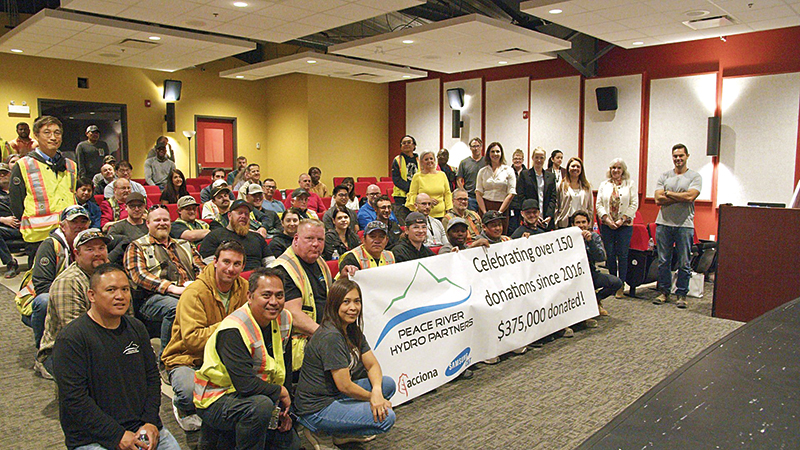 How are you engaging the communities you build in to ensure local prosperity and how do you encourage and maintain diverse and inclusive project teams? 
All of our projects have designated teams dedicated to public engagement and communications with First Nations. Most of our projects are located in urban communities and interactions with the public community are managed through public communication channels. We are also committed to giving back to local communities. For example, the Site C Clean Energy project team has donated $375,000 in support of local Indigenous and non-Indigenous charities since 2016—interestingly, 100 per cent of the donation was generated by the project's onsite recycling program.
For all these initiatives, I've managed and provided guidance and support when needed to ensure a fair experience for everyone involved.
Acciona chairman José Manuel Entrecanalas was quoted as saying: "Our ambition is to be the most sustainable company in the world—in our choice of investments, in the services we deliver and in the day to day of our business operations." How are you working to attain this ambition? 
This is one of the key topics in many of our senior management discussions and executive committees. Sustainability is a top focus and goal of the business and governance initiatives in all regions and are embedded in our day-to-day life in North America. We are investigating technological innovations to help decarbonize our operations, electrify our fleets, use biofuel to reduce emissions, and more. We are having more concrete actions in several areas of the business, and we find we are embedding more of these initiatives into our project proposals. Having these conversations early on allows us to be more powerful when implementing sustainable project considerations in the execution phase. Acciona is working to lead the way for sustainable project delivery, and we'll continue to steer our clients and the wider industry toward innovative solutions.
What are some career goals you see coming to fruition in the future? 
I love all my projects and each project is always a great opportunity to learn so many things. At this point in my career, I'm happy to say I'm a fulfilled professional and have achieved my goals. But I am a growth driven professional so I'm always up for learning something new. In the next 15 years I will build a more balanced lifestyle and I want to continue volunteering in my community, especially to support and mentor young people and newcomers. I know what it's like to come to a new country and I want to help mentor international professionals and give back to the community.  
[This article originally appeared in the May/June 2023 edition of ReNew Canada]
Connie Vitello is a contributing editor of ReNew Canada.
Featured image: The $1.38 billion Pattullo Bridge Replacement Project is No. 52 on ReNew Canada's 2023 Top100 Projects report. (Acciona)