Imagine for a moment if most of your food came from within the city or region you live rather than from thousands of miles away. In Ontario, residents import $20 billion in food annually, even though much of it can be produced within the region.
According to the February 2015 study Dollars and Sense: Opportunities to Strengthen Southern Ontario's Food System—funded jointly by the Metcalf, Greenbelt, and J.W. McConnell foundations—if only 10 per cent of the top 10 fruit and vegetable products currently imported from afar were produced in the region, it would result in close to $250 million in additional gross domestic product and 3,400 full-time jobs annually in the province.
Imagine if more of our food supply was produced locally—on buildings designed with living architecture projects like green roofs and walls. The emerging integration of architecture and agriculture is well underway, and has given rise to a new term: agritecture.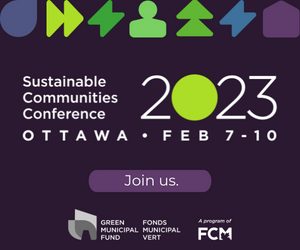 Agritecture is a niche practice, still in its infancy, but it holds significant promise. Early pioneers in this field are finding they can generate a much higher return on investment for food-producing (versus non-food-producing) buildings. Agritecture food projects are also becoming financially sustainable on their own terms, a virtual unknown only five years ago. In the process of producing food, agritecture projects are also strengthening communities, reducing greenhouse gases, raising consumer awareness, and bringing food and jobs much closer to home. Moreover, increasing local and regional food production provides us with a key component of resilience that is all too often ignored: the ability to feed cities after far-flung supply chains are disrupted or have ceased to function effectively.
Agritecture projects are springing to life in many cities around the world, and they are using new business models that can apply to both new and retrofitted buildings. Where urban land is expensive or contaminated, using previously wasted roof, floor, and wall space within buildings and combining it with low-cost access to local food markets is proving to be a winning recipe.
The following agritecture projects provide a snapshot of emerging developments, and they are often fuelled largely by growing consumer demand for high-quality, fresh food and the economic benefits of reducing waste and cutting out transportation costs.
In Toronto, innovative residential developer Daniels Corp. has incorporated community gardens on its grounds and rooftops since 2010. According to Daniels director of project implementation Jacob Cohen, the company's efforts in urban gardening began in Toronto's Regent Park. "We started with a few raised planting beds on the tenth floor terrace at One Cole Condominiums," he said. "What followed was a very passionate and dedicated gardening committee who came together over a shared interest in growing food."
He added that the benefits go beyond enhancing health, encouraging neighbourly interaction, and helping the environment. "From our corporate standpoint, community gardens have also become a selling tool. What we offer is unique. This sought-after amenity gives us a competitive advantage by enriching the social fabric of our neighbourhoods and buildings, making it more desirable for potential purchasers."
In New York City, rooftop agriculture projects such as Eagle Street and Brooklyn Grange now yield tens of thousands of pounds of fresh vegetables each year with traditional open farming methods. They have both expanded to additional sites over the past two years. Brooklyn Grange produces a wide variety of greens and heirloom tomatoes and hosts events and tours on its one-acre farm. Ben Flanner, the president of Brooklyn Grange, will be sharing his approach to increasing yields and becoming financially healthy at the Grey to Green Conference (greytogreenconference.org) in Toronto on June 1, 2015. "We work continuously to increase the utilization of our rooftop spaces," he said. "We conduct analytics on our crop yields, which has led to increases in revenue per square foot."
Whole Foods, an international grocer, has recently pioneered a new, award-winning 17,000 square foot open rooftop farm in Lynnefield, Massachusetts. The farm produces more than 10,000 pounds of fresh produce for sale in its store beneath. They worked with green roof designer Mark Winterer of U.S.-based Recover Green Roofs to create a special blend of growing media using biochar, which facilitates vegetable growing while maintaining high runoff
water quality.
Pioneers Lufa Farms out of Montreal have also been expanding their operations with two facilities, the second based in Laval, Quebec. They utilize hydroponic greenhouses to produce and sell more than 200 metric tonnes of vegetables for local consumption through cooperatives and long-term supply contracts to grocery stores. Lufa Farms now employs more than 60 people.
An early adopter of rooftop agriculture is the five-star Fairmont Waterfront in Vancouver. Since the mid 1990s, they have used their 2,100-square-foot rooftop garden to produce a range of vegetables and herbs for their kitchens downstairs. Executive chef Dana Hauser uses the organic garden to produce herbs like rosemary, lavender, bay leaves, and tarragon as well as fruits and vegetables. "It's a chef's dream to have fresh, organic herbs to use in the restaurant," she said. "It also provides another opportunity for the guests to enjoy the hotel facilities." Fairmont Waterfront saves approximately $10,000 annually from on-site food production.
New approaches and applications of agritecture and the broader realm of urban agriculture have been growing. Driven at first by passion, these projects are increasingly demonstrating their ability to become financially sustainable and replicable.
Increasing our local and regional capacity to feed ourselves closer to home is not only coming of age as an important business opportunity and economic development strategy, it may eventually provide us with an invaluable insurance policy against future disruptions in our far-flung, carbon-intensive food supply chain. In the short term, agritecture projects that use largely wasted spaces and resources, technology, and community power to meet a growing market demand for high quality food will undoubtedly continue to flourish.
Steven Peck is the founder and president of Green Roofs for Healthy Cities and founder of the Green Infrastructure Ontario Coalition.