Infrastructure Ontario's Heather Grey-Wolf on transit-oriented, accessible infrastructure development
As chief development officer at Infra­structure Ontario (IO), Heather Grey-Wolf oversees IO's work on transit-ori­ented communities, leveraging surplus lands for government priorities such as long-term care, and supporting master development exercises like the redevelopment of Ontario Place.
Her experience is a unique blend of develop­ment leadership across the public and private sectors. ReNew Canada recently invited Grey- Wolf to take a little time to divulge her lessons learned and provide us with some insight into the guiding principles she applies to her efforts in improving infrastructure for the millions of people working, living, and playing in Canada's most populated province.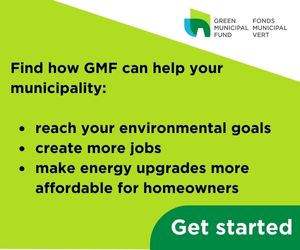 ReNew Canada: How did your educational background in business administration and architecture in­form your career in infrastructure, and did you have any mentors to help guide the way?
Heather Grey-Wolf: Well, I think you know infrastructure is a lot more than just bridges, roads, and tunnels nowadays, especially at Infrastructure On­tario. We think of healthcare infrastructure such as hospitals, or long-term care homes and affordable housing as infrastructure and so my background combination of architec­ture, business and in real estate development is very relevant to the work that we are doing every day.
I had the opportunity to work both in India and South Africa at the start of my career in architecture and project management in in­ternational development, then I came back to Canada to do my MBA at Rotman at Uni­versity of Toronto. I was fortunate coming out of business school to start my career at a boutique real estate consulting shop called N. Barry Lyon Consultants. Barry Lyon was a huge figure in the real estate development industry in Toronto and was a key mentor to me. He really got me started understanding all aspects of the land development process, using my full skill set and taking on assign­ments across the country.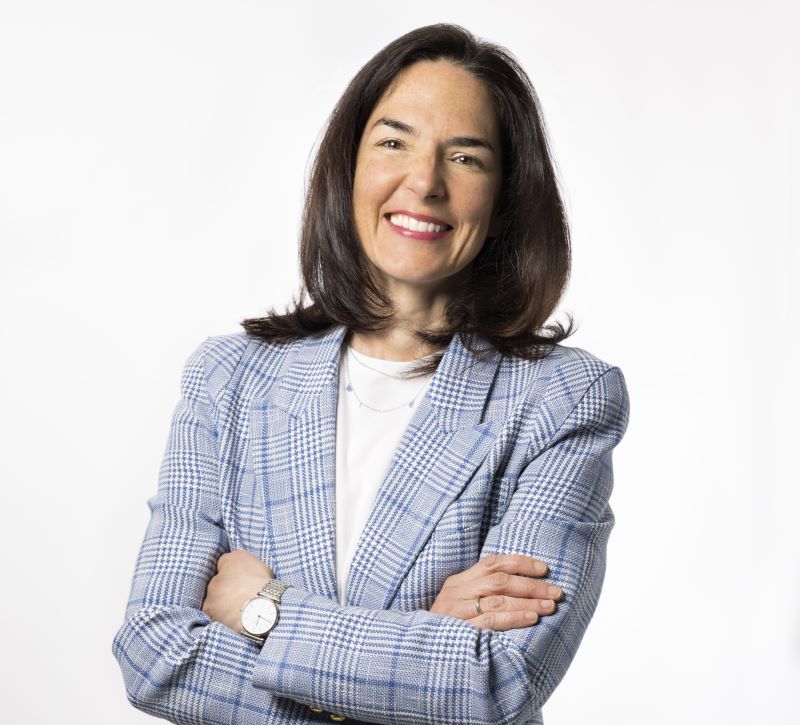 How has your previous professional expe­rience, which includes the revitalisation of Regent Park (the largest urban renewal project in Canada), provided you with the know-how to tackle your current role at Infrastructure Ontario?
I think my previous experience gives me an in depth understanding and real hands-on experience in these really complicated mul­ti-stakeholder negotiations that you engage in when you're involved in a major public de­velopment project. Coming out of business school with a housing background, I wanted to get valuable experience in the private sec­tor in real estate and project management with the goal of bringing that skill set back to the public or non profit sector.
In my role with N. Barry Lyon Consultants, I had a lot of exposure to the team at Toronto Community Housing and was eventually able to join that organization as a senior project manager in their development group. Lead­ing the Regent Park revitalization provided me with a background in public private part­nerships in a complex multi-stage project, with both a development and construction team reporting to me. I really enjoyed the work that I was able to do every day in the community, where I got to see the impact of the work on families, as they move into the new housing or played in the park that my team delivered.
After Toronto Community Housing, I spent several years in the private sector doing de­velopment work across the country and in different jurisdictions. The opportunity to join Infrastructure Ontario, and the scale of projects underway in the development division, whether it's the Transit Oriented Communities group or a project like Ontario Place is something you can't find anywhere else. Our work has a profound impact on the lives of the people of Ontario and that is what really inspires me every day.
What are some key guiding principles that help you execute the development of major infrastructure projects and partnerships in Ontario?
One of the key principles is that we approach the work with authenticity. We really are try­ing to take an opportunity and make the best of it for all the stakeholders involved. So, we take a lot of time to work with a wide range of stakeholders and understand their concerns and figure out how we can incorporate that into the solution that we're going to provide. Authenticity of purpose and approach, as well as empathy, really trying to understand the different parties and their points of view and how it's always about creating a solution that is win-win. It's how you create a solution to a land development problem that answers the stakeholders concern while still delivering on the objectives that you've been given.
When it comes to your work in transit-ori­ented communities how does your team achieve effective collaboration with local community groups?
We are still at the start of the journey in terms of continuing to develop the public engage­ment function in the work that we do at In­frastructure Ontario. I can say that through my previous experience and the work of the Transient-Oriented Communities team, we understand the value and importance of that engagement.
We held a series of virtual open houses to solicit feedback from the community and their feedback is included in the solutions that we're putting forward in the final form of the proposed TOC developments. We will continue to build on that dialogue because these communities are going to be delivered in around seven to ten years. It's a long-time horizon, which gives us a lot of time to ma­ture these relationships and those with local stakeholder groups. We want to make sure that the public continues to have opportuni­ties to provide input on these developments, which are going to have such an impact on their communities.
Tell us about your newest project support­ing the redevelopment of the iconic Ontario Place. What is the plan and what are some special features that we can look forward to?
Ontario Place is such an exciting project. It's an eighty-acre site on Toronto's waterfront that's been sitting fallow for about a decade. Back in 2019, IO issued a Call for Develop­ment, an international call process, to solicit proposals from family-oriented entertain­ment and hospitality groups for the revital­ization of the site. Through that process we had companies come forward with exciting proposals for the first phase of the revitali­zation and we now have three anchor tenants.
Therme, an international wellness group will be building an 800,000 square foot wa­terpark and wellness spa on the West Island. And, Live Nation, which is the Budweiser stage that's there today, but they have pro­posed a brand-new amphitheater that'll be indoor and outdoor, so it'll allow for pro­gramming 365 days a year.
With all this vision and work that we're putting in place, one thing that remains im­portant, is that Ontario place continues to be publicly accessible for all. So, although we will have these various tenants doing devel­opments in different parts of the site, more
than 60 per cent of the site area and certainly the entire waterfront will remain open and public and accessible. The Ontario Place site will be renewed and be a great place for peo­ple to come and visit but it'll remain public and with free access for all.
Earlier this spring, a live virtual vision­ing workshop was held to seek input, ideas, and preferences related to the public realm at Ontario Place. The public realm area will include park areas, open spaces, trails, land­scaping, art installations, and benches, and we look forward to continuing this work and continuing to engage the public.
I would also add, that this are just the first steps in the site redevelopment, so it's prob­ably half of the site that we're talking about and there is still a phase two that we're work­ing on the vision for and, we'll have more about that further down the line.
What industry trends most interest you, for example regarding public and private part­nerships or innovative technology solu­tions, or other emerging trends in Canada?
The provincial government has moved to leverage the value of existing surplus provin­cial assets to deliver on government priori­ties, such as housing, long-term care, hospi­tals, and Transit-Oriented Communities. For the surplus lands programs, these properties are being put back into productive use with specific requirements to some much-needed sectors, such as housing and long-term care. The Transit-Oriented Communities (TOC) program has allowed the province to start to maximize development-related benefits from its investments in transit. Under the TOC approach, new lands being taken for the purpose of permanent and temporary station infrastructure can be considered as potential TOCs.
We continue to monitor inflationary pres­sures and cost inflation, not just in our in­dustry but across the entire economy, as concerns we are aware of and preparing mit­igation strategies to address.
We are also looking at how we can adapt our P3 delivery model to be able to respond to construction cost inflation and changing market conditions.
With regards to our development work, we are building out a development platform that will look at all provincial real estate, uncov­er new opportunities through land develop­ment and create a vision for the properties before they go to market—this is one of the many ways we can maximize value for the people of Ontario.
The provincial government was criticized for its shortcomings in long-term care dur­ing the pandemic. How are you and your team working to address the gaps and en­sure the well being of an increasing num­ber of elderly people who inhabit these critical infrastructure facilities?
IO has looked at the long-term care space and tried to understand the different chal­lenges facing the service providers in that space. One of the biggest challenges is just a shortage in the number of beds and we de­termined that there were three key challeng­es in that industry; one of them was lending to these service providers; the second one was the overall operating model and fund­ing structure; and then the third one was the availability of land.
One approach was to work with the indus­try on the rapid building of three long-term care facilities. These projects are using mod­ular construction to shorten the design and construction process so that we can bring ur­gently needed additional beds into service. A 320-bed facility has already been completed in Durham Region.
On the development side, what we've heard from the industry was that they were unable to acquire land at rates to build the long-term care facilities that we need here in Ontario to serve our elderly. This is how the surplus lands program was born. IO is currently leading this program, where we are leverage the value of surplus government lands to the market for development but with the specific purpose of delivering a long-term care com­ponent.
Working with the Ministry of Long-Term Care, we identified areas of province where there was the greatest shortage of beds. We were able to find sites in those areas and then create a market offering that included a combination of long-term care and highest and best use market housing. Through this program six sites have been launched since 2019, and it is expected to deliver around 2,200 long-term card beds in communities where they are urgently needed.
[This article originally appeared in the September/October 2022 edition of ReNew Canada.]
Connie Vitello is the contributing editor of ReNew Canada.
Featured image: The revitalization of the iconic Ontario Place site is underway. Celebrating the legacy of the site, the visionary concept is a publicly accessible space that can be explored inside and outside of programmed events and attractions.