In his mandate letter, British Columbia Premier John Horgan outlines a challenging variety of duties for Rob Fleming, British Columbia's new Minister of Transportation and Infrastructure. Over the course of his mandate, he's expected to deliver on a tall order of infrastructure tasks.
Build a range of important infrastructure projects. Ensure that infrastructure investments deliver benefits for local communities and workers through the use of Community Benefit Agreements. Develop a strategy to streamline consultation, tendering, and construction of infrastructure projects without unnecessary delays. Work with BC Transit to help families get around more affordably. Improve transit options for rural communities. Make BC Ferries more responsive and accountable. Expand networks of active transportation to meet the CleanBC goal of doubling trips taken by walking, biking, and other kinds of activity. Help lead work on the Integrated Transportation and Development Strategy to ensure greater alignment between transportation and land-use planning. And that's not all.
On any given year, this list would be challenging but during the ongoing pandemic the difficulty dial is turned up. ReNew Canada recently engaged Minister Fleming to reflect on his relatively new role and bring us up to speed on his progress so far.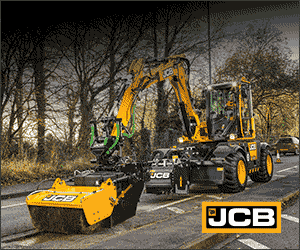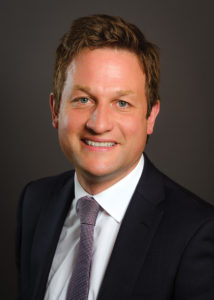 Rob Fleming, British Columbia's Minister of Transportation and Infrastructure
How is your previous experience in education, finance, and public transit helping you to perform in your new role?
I am delighted to be in my new role as Minister of Transportation and Infrastructure. I have been extremely impressed by the level of dedication that our ministry staff have—from their great work on highway improvements to major infrastructure projects and active transportation projects. I also have the privilege of working with our partners like BC Ferries and BC Transit. The level of commitment, expertise, and energy the ministry staff give to their 
jobs is incredible.
My previous cabinet position has helped me to prepare for this new challenge because the overarching priority of our government is to help everyday people, especially in the urgent context of COVID-19 recovery. 
This was true at the Ministry of Education and it's also true at the Ministry of Transportation and Infrastructure.
Our government has made a commitment to make life more affordable for British Columbians, to deliver the services that people count on and to build a strong and innovative economy that works for everyone. We remain committed to these goals and are putting people at the forefront of all the decisions we make.
What are some of the key goals that you have for B.C.'s transportation and infrastructure ministry?
Right now, our government is focussed on COVID-19 recovery and rebuilding. From the outset of the pandemic, our government put COVID-19 safety protocols in place on road and highway job sites across the province to help prevent the spread of COVID-19. Because of that commitment we were able to continue work on our highways, keep people employed, and keep the economy moving.
Investment in our transportation infrastructure has never been more important as we recover economically from the pandemic. This has meant good progress on important projects like work to widen Highway 1 to four lanes east of Kamloops, the new replacement for the Pattullo Bridge, Highway 1/Lower Lynn Improvements on the North Shore, the Highway 4/Kennedy Hill Safety Improvement Project east of Tofino, and many more across B.C.
Looking ahead, keeping our economy moving is an integral part of BC's Restart Plan. We've been busy supporting recovery efforts from the effects of the pandemic. We continue to work closely with the federal government to make investments that are focused on economic, social, and environmental sustainability. It's important that as we look to the future beyond this pandemic that B.C.'s transportation networks are even more robust and resilient.
Are there specific steps your team is taking to deduce how to address certain current challenges facing transportation and infrastructure development and maintenance?
COVID-19 has certainly been a huge challenge in so many ways. But everyone in the transportation construction industry has worked together to put proper workplace policies and procedures in place, like physical distancing on the job site and reducing the number of in-person meetings, so the industry could keep projects moving.
We recognize that work on improving our transportation corridors—everything from building new infrastructure, to repairing roads and bridges, to fixing potholes—is critically important to allow for the safe and efficient movement of people and goods. We need to keep our supply chains open and keep our routes as safe and as efficient as possible. To that end, we are working to stay on track with our current infrastructure project and accelerate others.
The population of Metro Vancouver is growing at a rapid rate and needs several major infrastructure investments. That's why we are so excited to see site preparation works getting underway for the Broadway Subway Project—which will transform how people get around.
This project is an example of the Government of B.C., the Government of Canada and the City of Vancouver, coming together to deliver a fast and frequent SkyTrain service to B.C.'s second-largest jobs centre. When completed, the Broadway Subway will provide quicker access to health-care services, an emerging innovation and research hub, and growing 
residential communities.
The Community Benefits Agreement provides quotas for apprentices, preferential hiring of women and Indigenous workers, and a stipulation for workers to be unionized. Has there been a significant impact to infrastructure projects?
In B.C., we have some large infrastructure projects that are using a Community Benefits Agreement (CBA). These projects include the Broadway Subway Project, the Pattullo Bridge Replacement Project, and the Highway 1 4-laning Program (Kamloops to Alberta). B.C. is experiencing a skilled trade shortage and we know that we need to cultivate a diverse workforce to meet the demand in our growing economy. The CBA is designed to maximize opportunities to mobilize and grow a safe, diverse, and skilled workforce in the province.
The CBA will provide priority hiring for local people, Indigenous peoples, women, and other traditionally underrepresented groups in the trades. Greater apprenticeship and skills training opportunities are available by setting target ratios for each CBA project independently. It also provides safe working conditions free of discrimination, harassment, and ensures a culturally competent workforce. While this means an investment upfront, the long-term economic benefits of training the next generation of skilled workers and expanding the construction workforce far outweigh 
the costs.
There has been pressure to alleviate the gridlock in the Greater Vancouver Area. Please provide us with an update on emerging projects such as the transportation study for Fraser Valley.
We are looking into a range of possibilities to support smart growth in the Fraser Valley to help ensure the development of affordable and liveable communities. Our current study will look at traffic congestion and travel demands in this fast-growing region and evaluate options for new transit and transportation initiatives. The report will examine plans for more investments in major highway projects like widening Highway 1 through the Fraser Valley to Abbotsford. It also includes looking at other options, such as commuter rail, a Surrey SkyTrain extension to Langley Town Centre and high-speed connections with our neighbours to the south.
I know that people who commute every day in Metro Vancouver want a solution for the George Massey Tunnel gridlock. Building the right project is the priority and we have worked closely with Indigenous groups and regional mayors through the planning stages. Progress is being made towards selecting a new crossing on Highway 99 that aligns with the needs of the region and the people that rely on this transportation route. Our next steps are to review the submission, consult with our partners and make a final decision on the two shortlisted options that have been presented to the public.
What are your thoughts on how to optimally recover from the COVID-19 crisis in terms of resilient infrastructure and environmental investments for upcoming projects?
People around the province are benefiting from more reliable roadways and local jobs as a result of funding from StrongerBC: BC's Economic Recovery Plan. We are making priority investments in large projects that will help us rebuild, create good-paying local jobs, and at the same time make our transportation networks even stronger and more robust. Our Clean BC program will incent and accelerate the electrification of cars, heavy duty vehicles, and ferries.
While we look to dramatically improve congestion, road traffic, and safety, we also know we need to focus on sustainability. Our Climate Adaptation Program, which features 60 projects across B.C. will increase the resiliency of the highway network and help lessen the adverse effects of climate change. This means upgrading our systems of defense to guard against extreme flooding, erosion, and other climate change events.
From the lower mainland and the island, to the interior and northern B.C., we will continue to move transportation projects forward that will support communities and climate goals as we recover from COVID-19 and look forward to a brighter future.
Connie Vitello is interim editor of ReNew Canada.
Featured image: The Broadway Subway Extension will see the addition of six underground stations and 5.7 kilometres of track to the Millennium Line.