The construction industry is making plans to succeed in 2023
By Simon J. Fenn
If you're a builder or a contractor, it may seem like the cards are stacked against you. Inflation. Rising interest rates. Runaway prices. Worker shortages. Ongoing supply chain delays. Stricter health and safety fines and penalties.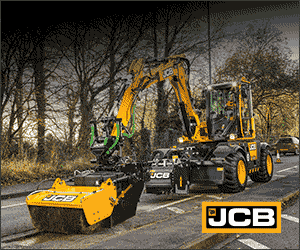 Yet there is a way out. Construction firms and contractors that take active steps to address these well-known challenges will strengthen profitability, vitality, and resil­ience. These firms will attract new workers and carefully adopt technological solutions to solve problems by relying on experts to guide them.
Construction companies that succeed in 2023 will be supported in other ways too, with a well-developed risk management and insurance strategy protecting the bottom line and a focus on employees that considers onboarding processes, training, and benefits.
Profitability
With all signs pointing toward a construction slowdown, it's clear the industry will be facing challenges in 2023. Interestingly, the biggest threat is now from rising inflation, of which rising material costs from the supply chain crisis form a major component as do rising labour costs. Experts hope to curb that; the Bank of Canada raised interest rates again at the end of January, which now sit at the highest level since 2007.
The price of some materials continues to increase, but the price of lumber finally be­gan to ease, falling nearly 70 per cent in the third quarter of 2022 from its peak in May 2021. Ongoing materials shortages continue, throwing off schedules and budgets. Many materials to combat these issues, but this creates other challenges, including another layer of risk exposure and insurance costs.
Finally, the entire industry will be impact­ed by a looming digital transformation. Data analytics can and do improve performance and optimize operations but will also invite increased cyber attack vulnerability. As a re­sult, cyber first-party and third-party insur­ance rates are expected to remain elevated at 20 to 40 per cent higher than 2022.
Vitality
Although the number of construction job va­cancies did decline at the end of last year, the labour shortage will continue to plague the industry. And with baby boomers continuing to retire, the shortage will likely get worse before it gets better. Construction firms and contractors that focus on offering the right employee benefits and prioritize workplace safety will find it easier to attract and retain qualified workers.
Those firms that do not offer benefits may be unable to compete in the war for qualified skilled labour. Many construction firms are already offering dental and paramedical benefits, and some are considering paid leave—including vacation and sick days. To stay competitive, companies will need to consider employer-sponsored retire­ment plans, including auto-enrolment and employer matching. The situation is so dire that government has stepped in, promising nearly $250 million toward the federal Ap­prenticeship Service program. This program allows smaller construction firms to qualify for support if they hire first-year Red Seal apprentices as they train to become skilled journeypersons.
Resiliency
From severe storms to flooding to wildfires, the last several years have hosted the full range of catastrophic weather events. Wheth­er it was Hurricane Fiona in the Maritimes or the record-breaking heatwave in western Canada, workers have been challenged like never before.
Regardless of the above catastrophic events, insurance rates have remained relatively stable. Casualty insurance rates are rising in certain categories, such as road builders, but builders' risk insurance may go down slightly on wood frame projects. However, carriers are now requiring addi­tional risk mitigation measures on jobsites, including water shutoffs, video surveillance and other security provisions.
At the same time, the construction indus­try is beginning to explore other ways to mitigate exposures. Some are adopting high-tech solutions to reduce the risk of flood and fire on building sites while others are implementing increased worker training to reduce auto accidents or onsite injuries. Still others are seeking out alternative materials, such as manufactured wood and concrete alternatives, to alleviate supply chain and costing issues while still supporting sustain­able options.
Technology
Despite a history of slow adoption, technol­ogy is now transforming the construction industry. Drones are regularly surveying and securing sites. Robots perform repetitive jobs such as wall building. Smart helmets and exosuits protect workers and keep them on task. And 3-D printing generates compo­nents for large-scale building structures in record time. In fact, experts predict that 3-D technology can cut construction time in half for one housing project in Ontario—leading to a cost cut of as much as 70 per cent.
At the same time, technology also leaves the construction industry open to cyber­crime. Careful firms will introduce regular cyber training and multi-factor authentica­tion protocols to protect the enterprise. They will also secure cyber insurance to cover them should the worst happen, and they still fall victim to a cyber attack, despite all measures.
Make a plan
Construction firms across the country will be struggling to manage their risks and face the future head on. As you develop the right strategy, take these considerations into account:
OFFER APPROPRIATE EMPLOYEE BENEFITS. Providing the right mix of benefits is the best way to attract qualified workers. Those who receive healthcare, sick days and paid time off will be more likely to stick around, knowing that the company cares for them and their wellbeing.
UNDERSTAND YOUR RISK. In the construction industry, it isn't enough to assess only your own risk. Pre-qualify your contractors by confirming that they also prioritize worker safety and risk management. Be sure all contractors carry the necessary insurance. And work only with those who meet your standards. You should also assess the risk represented by the clients for which you intend to work. For example, are they known to meet their payment obligations? Should you check their credit record? Has the client a reputation for contract and payment dis­putes?
CREATE A FORMAL TRAINING PROCESS. Reduce work­place accidents by requiring regular training. Set clear expectations for all workers and commit to maintaining a safe work envi­ronment. A company that demonstrates its commitment to protecting the workforce also improves employee retention.
Thought Leadership
According to Turner & Townsend's 2023 Annual Canada Market Intelligence Report, the construction industry continues to adapt in a time of change, particularly in three very different areas:
Natural Resources – LiDAR technology in natural resources Complex projects can benefit from the adoption of LiDAR technology, allowing for greater efficiency, improved stakeholder communication, and clear cost savings.
Net-zero – Addressing net-zero targets on Public Private Partnership contracts With Canada's emissions targets and net-zero commitments fast approaching, it is important for P3 contracts to evolve and consider greenhouse gas emissions. The next generation of P3 projects will need to look at the procurement process with consideration given to carbon expectations, commitments, and opportunities to accommodate innovative solutions.
Project controls – Achieving an integrated approach to new contracting models Canada's projects have become increasingly complex. Collaborative contracting allows for a closer relationship by building a 'team' with a shared culture, risk profile and open book policy, but to be successful a single source of truth is needed. Project controls fills this void by providing accurate information in a way that is organized and insightful. This information helps guide the project strategy and risk management for the life of the project.
[This article originally appeared in the March/April 2023 edition of ReNew Canada]
Simon J. Fenn, CIP, is senior vice president at global insurance brokerage Hub International.
Featured image: With all signs pointing toward a construction slowdown, it's clear the industry will be facing challenges in 2023. (Calgary Municipal Land Corporation)