Climate change was one of the biggest topics of discussion during the recent federal election and many believe the government should invest in clean energy technologies including renewables and nuclear energy to address the issue. As an energy-dense, carbon-free, and reliable energy source available around the clock, nuclear energy can play an integral role in fighting climate change.
Nuclear is already one of the largest producers of clean electricity around the world and in Canada, it accounts for 15 per cent of the country's electricity production.
Are there opportunities for other provinces to develop larger nuclear assets, or has the time for that opportunity already passed? Three provinces are already working on small nuclear technologies. Could others follow suit as they see the potential implementation opportunities for the technology?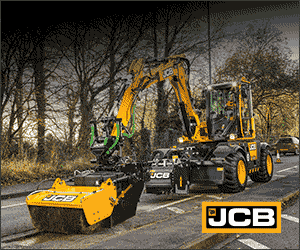 During a recent INFRAIntelligence webinar, with support from PCL Construction, ReNew Canada discussed with a panel of experts the future opportunities to develop larger nuclear assets across the country, as well as other nuclear technologies that hold out the promise of helping Canada reach its 2050 emission targets. This includes small modular reactors (SMRs), which are cheaper and more scalable than traditional nuclear reactors.
Powerhouse
According to John Gorman, president & CEO of the Canadian Nuclear Association, as a nation, Canada is doing just about everything right on the nuclear front.
That includes refurbishment of our existing capacity, as is being done at Ontario Power Generation's Darlington facility and at Bruce Power.
"Because nuclear power supplies Canada with 15 per cent of its electricity and because we know one of the most cost-effective ways to keep clean energy sources like nuclear online is to go through refurbishment, it's important to do that," says Gorman. "In the end it is going to be providing very cost-competitive electricity in Ontario well into the 2060s.
"These projects are enabling Canada to build on its proud history of nuclear operation over 60 years and of safe, reliable, clean electricity generation. It's also enabling us to do some incredible innovation."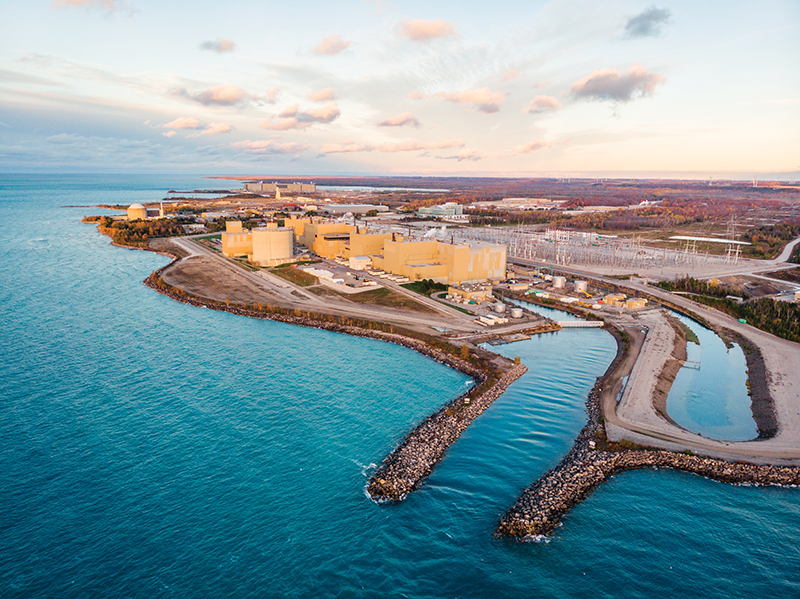 Refurbishment is going to extend the life of the units at Bruce Power out to 2064, says Heather Kleb, director, next generation nuclear technology at Bruce Power. "We've provided emissions-free electricity for decades and this will allow us to provide emission-free electricity for many decades more."
As Canada looks forward to building a decarbonized future how we can meet that need is with more clean power, says Michael Powell, vice president of government relations for the Canadian Electricity Association.
"The commitment that was put forward will probably need two to three times the amount of clean power that we have and it will have to be affordable, and it will have to be reliable."
There is no universe where Canada is going to be able to do that without having a healthy role for nuclear, he adds.
"Variable sources like wind and solar are a huge benefit, but we're going to need more of everything, and particularly we're going to need those things that are there when you need them."
Nuclear power is a powerhouse on that front, says Gorman. "We're a million times more energy dense than coal for example."
He points to one of the largest carbon reduction initiatives in the world, accomplished in Ontario when coal was phased out and 89 per cent of that coal was replaced with incremental nuclear energy.
"Nuclear is the only source of clean electricity that we have that is going to be able to complement those intermittent sources of renewables such as wind and solar in a way that allows them to have more room on the grid, greater penetration, while not creating emissions."
Small but mighty
One thing that has changed is people's awareness and acknowledgement of the role that nuclear plays in climate change mitigation and that's partly due to recent efforts to advance SMR deployment in Canada, says Kleb.
Those efforts led to a historic collaboration between Canada's nuclear regulator, the federal government and four provinces, earlier this year when Alberta joined Saskatchewan, Ontario and New Brunswick in signing a SMR Memorandum of Understanding. This MOU calls for the delivery of an SMR Feasibility Study that looks at the business case for SMRs in the four provinces.
SMRs are the next generation of nuclear energy innovation, producing 300 megawatts (MW) of electricity or less. Much smaller than traditional nuclear reactors, they are less expensive to mass produce and easier to deploy. SMRs provide a source of safe, clean, affordable energy, while producing the density of electricity and heat needed to maximize the potential of all other energy sources. Their modular design allows for deployment in large established grids, small grids, remote off-grid communities and as an energy source for resource projects.
While much focus on SMRs has been on their ability to supply clean electricity, according to Gorman, new research points to their significant potential to cost-effectively help decarbonize Canada's heavy industry sector.
The high-temperature heat and steam produced by SMRs can be used to cut GHG emissions in the heavy industrial sector by 18 per cent by 2050, says the report from the Canadian Nuclear Association.
"Collectively, oil sands, chemical manufacturing and mining currently contribute more than 30 per cent of Canada's greenhouse gas emissions and face enormous challenges in reducing them," says Gorman. "But the reality is we cannot afford to abandon these industries that form the backbone of our economy. We must focus on decarbonizing them in an environmentally and economically advantageous way. This research demonstrates that SMRs have the potential to be a gamechanger in Canada."
Louie Shouka, director, power generation at PCL Construction thinks SMRs are on the verge of an expansion globally, 
not just in Canada.
"We've turned a corner in terms of how we manufacture and build nuclear reactors and almost simultaneously over the last five years, the world seemed to turn towards SMRs as a means of changing the way we actually implement the technology."
Shouka says PCL wasn't involved in the nuclear sector five years ago, "but we are now. He says the company's ability to do large modular construction dovetails beautifully with the SMR industry, which is PCL's area of interest—the greenfield construction of these small modular reactors.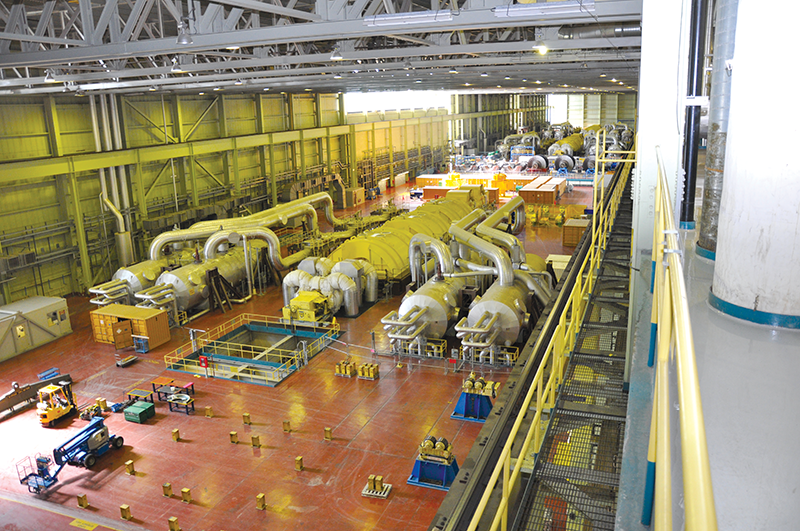 At Bruce Power, a collaboration with Westinghouse Electric Company is targeting an application for off-grid remote communities and industries.
The eVinci micro reactor is a small battery for decentralized generation markets and micro grids such as remote communities, remote industrial mines and critical infrastructure. It is designed to provide competitive and resilient power and superior reliability with minimal maintenance and its small size allows for standard transportation methods and rapid, on-site deployment.
"It has the capacity to produce both heat and electricity and because of that we foresee a lot of potential partnerships to address the needs of these communities," says Kleb.
Another example of how SMRs may be able to speed up decarbonization is happening in Saskatchewan, a province heavily reliant on coal-fired electricity.
Mandated by the federal government to get off coal by 2030, Gorman says the plan is to bring some hydroelectric power from Manitoba and build four SMRs.
The combination of waterpower and SMRs will allow the province to build out more wind and solar and in the process, it will avoid 76 megatonnes (Mt) of emissions that would otherwise come from building out gas.
"It's a perfect example of how jurisdictions need to work together; we need multiple clean technologies to make decarbonization happen," says Gorman.
Cleaner energy
In Canada, 80 per cent of our energy generation is non-emitting, but we need to clean up the last 20 per cent. In Canada, 
80 per cent of our energy generation is non-emitting, but we need to clean up the last 20 per cent. What people fail to appreciate is how challenging it will be to double or triple the amount of electricity we produce in Canada over the next 30 years, says Powell. "Nothing gets built quickly."
To get there, he says, we'll have to use every available resource and that's going to mean the way we did things previously in some places will have to be different and inevitably that's going to involve technologies like SMRs that are going to be in places they haven't been before.
Gorman agrees that addressing the climate crisis and decarbonizing Canada's energy system is a daunting undertaking.
"It's going to take every single clean technology that we have on the table right now and every single clean technology we have under development, including, SMRs, hydrogen, carbon capture and storage to be able to tackle this problem and create the amount of clean energy that we need going forward."
There is also an opportunity for other provinces to develop nuclear assets, there is a demand, says Kleb.
"The federal government has given very clear signals, starting back in 2018 when it rolled out the regulations to phase out coal by 2030. And integral to that was the goal of 90 per cent non-emitting electricity 
sources by 2030."
There remains a fundamental problem though. In Canada we're not coming to terms with the amount of electricity generation we need to plan, says Gorman, who points out that most utility operators are forecasting flat demand.
"There's a disconnect between what we need to do going forward and what is currently in place, and that's troubling."
John Tenpenny is the editor of ReNew Canada.
[This article originally appeared in the November/December 2021 edition of  ReNew Canada.]
Featured image: After more than a decade, Unit 2 at OPG's Darlington Nuclear Generating Station was recently reconnected to Ontario's electricity grid. (Ontario Power Generation)