By Connie Vitello
To avoid the catastrophic effects of a warming climate, Canadians are actively transitioning to a net-zero economy by 2050. The Canadian Net-Zero Accountability Act, along with the previous commitment to phase out traditional coal-fired power generation by 2030, has prompted infrastructure decision-makers to help deliver emission reductions and come up with cleaner, greener technologies to power the Canadian way of life.
Renewables are a cornerstone in the government's plan to meet Canada's climate change commitments. Canada's new $15 billion strengthened climate plan includes an ambitious agenda to support renewable energy sources such as wind, tidal, and solar. The plan includes additional investments of $964 million over four years to advance smart renewable energy and grid modernization projects, as well as $300 million to transition rural, remote, and Indigenous communities that currently rely on diesel to clean, reliable energy.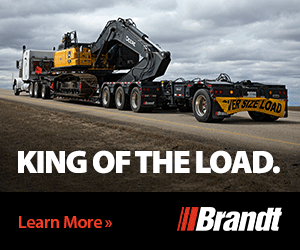 It seems an energy transformation is on the horizon. This bodes well for the energy infrastructure development industry, and for our pocketbooks. A recent report by the independent Canadian Institute for Climate Choices analyzed multiple pathways to achieving net-zero emissions by 2050 and found that, in all scenarios, Canadians will spend a smaller portion of their income on energy costs, including home heating and transportation, in 2050.
As Canada continues to add energy capacity to the grid, almost every province and territory has new assets under development. The solutions are being driven by a combination of power companies, energy developers and, increasingly, government policies and initiatives.
When faced with the decision to develop new power assets, what is the driving force behind the choice that is made? Do municipalities have the information needed to make the best decision possible based on short-term and long-term costs, or are they at the mercy of the preference of the power utility that services their community?
ReNew Canada recently gathered a panel of experts to answer these questions and provide their perspectives on how communities can understand the best possible solutions based on technology, geography, and grid capacity.
Examining energy costs
The price of energy is influenced by fixed and variable costs. For example, the price of building transmission wires is a fixed cost, while the price of the fuel used for generation is variable. The distance that electricity has to travel over the transmission and distribution system from the generation source to the customer also influences the final price.
Access to natural resources and generation facilities also plays a part in the cost of energy, alongside overall population density. Often, in remote areas, more infrastructure is required to deliver energy from the generation source to homes, businesses, and communities, as the cost is shared among fewer customers.
All things considered, there has never been more momentum for appreciating the beneficial side of funding renewable energy development in Canada, and few know this better than Murray Westerberg.
Westerberg is a director for the western division of Borea Construction, a subsidiary of Pomerleau Construction. He manages a variety of major energy projects from the design phase, construction, and onward to make them as cost feasible as possible.
Since 2006, Borea has completed 65 renewable energy projects across Canada, producing 5,785 megawatts of capacity—or about one third of Canada's renewable energy construction. Enough energy to power approximately one million Canadian homes.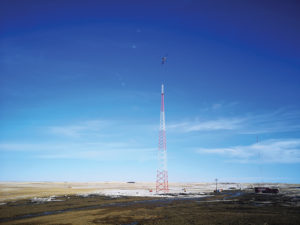 The Blue Hill wind power facility project in Saskatchewan was unique in that it required a helicopter to help install the tower. Borea is building a switching station and a power line to connect the wind facility to the grid. The 35-turbine project will be complete in late 2021.
The company currently has 11 projects underway. Westerberg says that the location of much of his work has shifted over the past decade, from big renewable procurement projects in Ontario to smaller clean energy projects in Alberta. He also points out the emergence of new technology over the years, such as bifacial solar modules.  (Bifacial solar modules can produce power from both sides of a bifacial module, increasing total energy generation, and they tend to be more durable.) "This is an example of an innovation that is becoming an industry standard, improving efficiency and maximizing energy output," said Westerberg.
Julia St. Michael of Enwave Energy Corporation has also seen a lot of change in recent years. In 2017 she became the company's first director of sustainability. She has been steadily connecting government and policy makers, building operators and managers, within the green building and sustainable energy community, helping them to identify new opportunities for projects and partnerships. The company currently provides services in several cities in Canada and the U.S.
According to a United Nations Environment Programme report, cities account for 70 per cent of the world's energy consumption. Almost 50 per cent of that energy is used for heating and cooling. And district energy systems are one of the most effective ways to mitigate climate change.
St. Michael pointed to a variety of projects: biomass, ice storage and cool lake water for cooling downtown cores, a waste to energy facility, geothermal for residential development, and more. In early February, Brookfield Infrastructure Partners announced an agreement to transition ownership of Enwave to new investors, a major milestone in the company's journey.
How is cost driving energy solutions?
Jean-François Nolet is a vocal advocate for the renewable energy transformation. As vice president of policy, government, and public affairs at the Canadian Renewable Energy Association (CanREA) he is passionate about CanREA's vision of ensuring wind energy, solar energy, and energy storage play a central role in transforming Canada's energy mix.
How can Canadians accelerate the energy transition and do it in a cost-effective and reliable way? Nolet pointed to the decreasing costs of renewables, the strong emergence of energy storage technology, and the electrification of the economy.
Westerberg concurred that the costs of renewables have come down dramatically. What's driving the cost decrease in particular? The technology. When it comes to wind, the turbines are taller. When it comes to solar, the tracking systems are less expensive. The cost of the modules has also dropped dramatically. He sees solar diving a lot further in the next few years, which will bring it on par with wind.
St. Michael also emphasized the environmental targets, mandates, and funding programs that are helping to make the renewable market more attractive. "The carbon tax will be a major driver as a disincentive to continue doing what we're doing and an incentive to reduce costs and go to the low carbon solution," she said.
"Our sweet spot is finding and investigating solutions that have never been done before. We have partners that want to undertake sustainable projects so we're going for the 'gold nugget' solutions that are both sustainable and cost efficient," said St. Michael.
The panelists recognized that these ideas are gaining more traction with the mainstream, who are increasingly interested in value creation as it pertains to a triple bottom line.
Nolet also pointed to the growing number of pension funds and institutional investors who are recognizing that renewables kept their promise to deliver reliable and low-cost electricity.
Influencing factors
Geography is also a major factor when municipalities are making decisions about their energy development projects.
"For our business, the location is key," said St. Michael. "Our municipalities are massive supporters and partners, and we rely on them for permitting." The nature of district energy developments is specific to the location, to heat and cool the businesses in that location, to "recycle and upcycle" energy 
where it exists.
Nolet assessed that municipalities and cities are playing a huge role going forward. He pointed to the increasing number of renewable projects in urban centres, including rooftop solar, coupled with storage and district energy, electric vehicles, smart grid, new artificial intelligence solutions.
"The electricity sector in Canada will change more in the next five to 10 years than it has changed in the last 100 years," stated Nolet. "That's the level of disruption that's currently happening."
He added that if Canadians are to meet our climate targets and have a carbon neutral economy by 2050 "we need to identify solutions that provide clean and renewable electricity when and where it is consumed."
According to Westerberg, the least costly provinces to construct renewable energy projects are Alberta and Saskatchewan. He pointed to the combination of natural resource conditions that are favourable for both solar and wind installations, but also the topography and the make up of the soils, primarily flat land masses of sand and clay. In addition, he pointed to the qualified labour and the competitive rates for workers in Alberta compared to other jurisdictions.
Conversely, in British Columbia, it's more difficult to build around the forests and fisheries, and to blast rock. These factors can be cost prohibitive.
Nolet stressed that local employment requirements are beneficial and should be transparent in the final analysis when it comes to project planning.
With all these drivers and incentives, why does renewable energy still make up so little of the overall energy mix? (Approximately 11 per cent in Ontario.)
Westerberg chalked it up to a lack of procurement from the provinces, whereas St. Michael pointed to the extensive project planning requirements
"As electrification takes effect, and people start buying more electric vehicles I'm optimistic that there will be programs in the coming years where they will forecast that demand and see that people need more energy," said Murray. "But at this point in time the fact that people are investing in energy stocks is great, but you can't build it unless there is someone from utilities purchasing the power."
Nolet would like to see stronger support from the federal government. "We need to address the elephant in the room: if we want a net zero grid, what do we do with gas?"
ReNew Canada and the InfraIntelligence panels will continue to provide coverage on these compelling issues.
Connie Vitello is interim editor of ReNew Canada.
Featured image: The solar project in Suffield, Alberta recently achieved substantial completion. Borea helped build the province's first ever solar project using bifacial technology and a solar tracking system, which will increase grid reliability during the winter months. Photo Credit: Borea Construction.