Doug Parker is a transportation systems engineer and planner, specializing in assisting public agencies with applying advanced technology. He is a recognized leader in transit technology consulting, working closely with the transit technology consulting practice across IBI Group, a global team of industry leading engineers, architects, planners, designers, and technology professionals united by a common desire: to create livable, sustainable, technologically advanced urban environments.
His 33 years of experience spans all public transit modes, including rail, fixed route bus, bus rapid transit, ferries, demand responsive transit, and rural transit. It also includes the full range of transit technologies, including those in support of planning, operations management, public information, revenue management, security, and business intelligence.
Parker has been involved with numerous planning, research and evaluation efforts including regional deployment program development, architectures, evaluations, and several Transit Cooperative Research Program projects.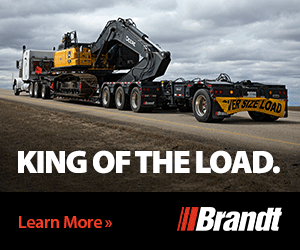 ReNew Canada recently engaged Parker to pick his brain on how he helps Canadian transit agencies implement the latest advancements and what best practices he applies to the task at hand.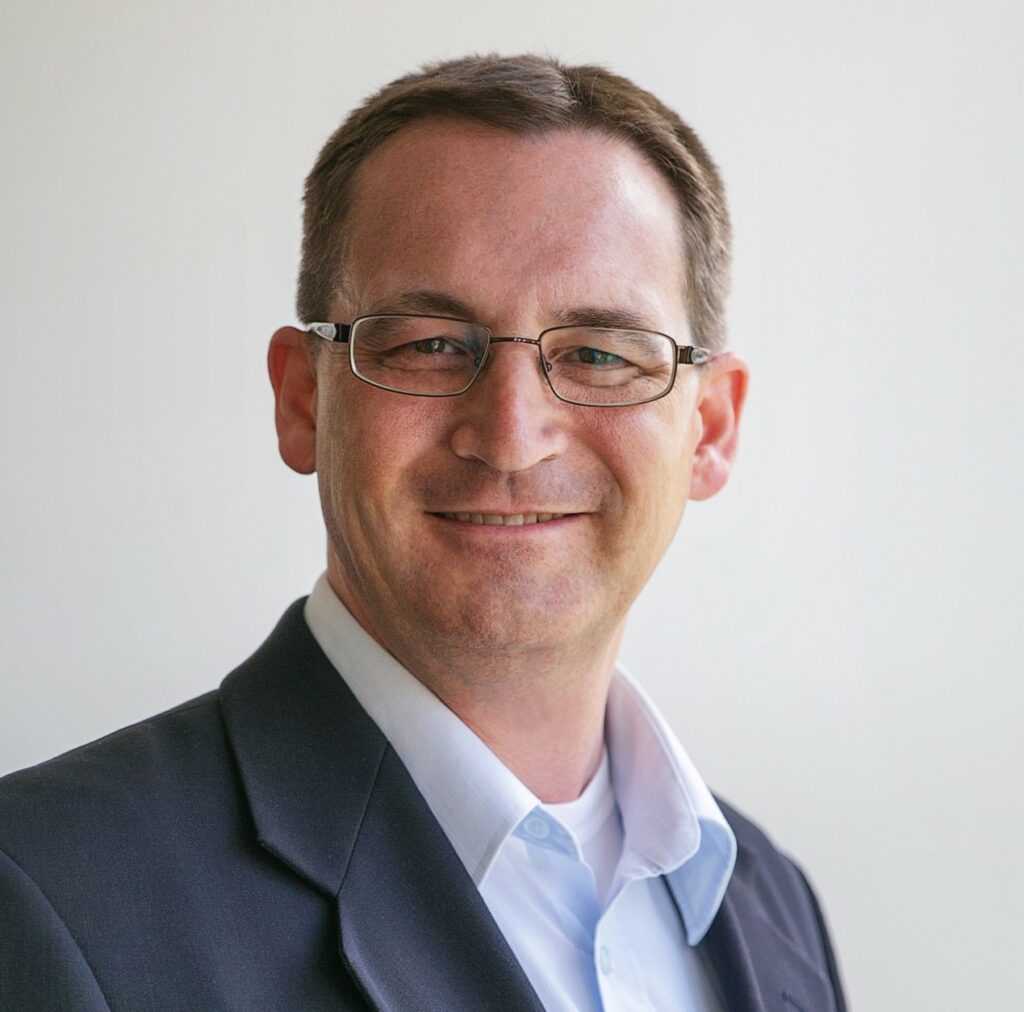 What are some of your lessons learned over the years when it comes to transit infrastructure?
Transit infrastructure and technology are only useful if thought of as ingredients for an overall transit operation that supports mobility for all customers while also improving their experience, or as ingredients to support agency staff for achieving this safely, effectively, and efficiently. It is important to avoid deploying innovations just because they seem interesting or exciting. Every change should support the customer-driven strategy. There is also an important equity goal for transit agencies as public sector organizations since everyone needs effective and affordable mobility for society to function. This was highlighted during COVID when essential workers still needed transit to get to those jobs. And the strategy of transit agencies needs to also focus on environmental sustainability by avoiding greenhouse gas emissions.
As head of the transit technology group at IBI, you've overseen a vast variety of urban transit system modernization projects, including several fleet and infrastructure electrification transition programs. How much change do you foresee in Canada in the next five years to 10 years?
Change has been a constant over the past 30 years that I have been working with transit agencies on innovation and improvements. My role has been to understand the goals and objectives of transit organizations and their operations, while at the same time understanding the vast and ever-changing array of technologies that could provide effective support. I help develop and evolve the overall customer and operations-driven transit technology strategy, and to effectively deploy the projects.
The technologies we have helped deploy address areas like fleet operations management, customer real-time information, fare systems, security, planning and scheduling, and maintenance. There has always been change, and over the next five to 10 years there will be as much change to face as ever—or maybe even more. Changes in both the technologies that transit can use and in how this will influence how transit service is delivered. Long-term planning is key so that technology is harnessed to support transit service improvements. Transit fleet transition to zero-emission vehicles will be a crucial area of such technology opportunity over the upcoming years.
Municipal transit agencies need to consider operational, management and internal cultural challenges when considering a transition from fossil fueled to zero-emission vehicles. How do you and your team advise agencies to address these challenges?
Transit organizations and staff will need to adapt to many changes in the fleet and facilities for the transition to zero-emission vehicles. Especially since the technology will continue to rapidly evolve as it is incrementally deployed to support fleet transition over the course of 10 years or more. They will need to operate and maintain the vehicles and charging infrastructure, and there will also be changes to how service is planned and scheduled. With a guiding overall deployment strategy, the needed changes in business processes and training can be proactively addressed.
What are some tricks of the trade in terms of meeting the complicated and combined expectations for operations management, public information, and revenue administration?
When we support transit agencies with making technology investments to improve in areas such as these, our goal is to help them address effective mobility, good customer experience, equity, and environmental sustainability. One keystone is to work with the people within the agency on identifying capabilities that could be improved through changes to their technology and how they use it. Another is to have an evolving transit technology strategy so that each technology investment builds towards an overall future vision for integrated technology.
Toronto City Council's capital budget for the Toronto Transit Commission (TTC) this year is $1.698 billion with future year commitments of $8.5 billion, totaling more than $10 billion as detailed by project. With your ongoing work with the TTC, what can you tell us about the path forward and projects planned for Canada's busiest transit hub?
It isn't my place to speak for TTC, but over the years we have continued to work with them on many technology improvements. These have included operations of the bus and streetcar fleet, garage dispatch, and Wheel-Trans specialized transit. TTC has now started its zero-emissions fleet transition, building on its prior experience with electric subway/streetcars, hybrid-electric buses, and the recent zero-emission battery bus pilot. There is an upcoming planned fleet transition for all buses to electric buses, expected to involve battery and possibly also fuel cell buses. This will require investment in more than just buses, with every TTC garage to be equipped with charging infrastructure. Additional investments will likely be needed in areas like on-route charging infrastructure such as at major bus terminals, microgrid capabilities including onsite renewable energy and facility battery storage, and perhaps hydrogen production or dispensing.
What can we expect from new electrification projects?
Transit agencies across Canada from coast to coast are currently planning and beginning to deploy zero-emission fleets. Not just the large city transit agencies—we have completed fleet electrification transition plans for many smaller city agencies. Agencies typically replace only five to 10 per cent of their fleet each year on a rolling basis as older vehicles are retired. Zero-emission vehicles are normally added as older vehicles are retired, especially since opportunities will diminish to resell a bus not yet ready for retirement. Though there are also emerging options to convert current vehicles to electric.
But the pace of change depends on having the needed capital funding, the ramp-up of manufacturing capability from bus and charger suppliers, and improvements in the electrical grid transmission and generation. Some key variables across agencies will include climate, since colder weather can increase in-service energy use; the right timing for necessary facility improvements; the extent of improvements needed in the local electric grid; and local availability for green hydrogen.
Through the Zero Emission Transit Fund, the Government of Canada is investing $2.75 billion over five years, which started in 2021, to support the public transit and school bus operators plan for electrification, including charging infrastructure and facility upgrades. Do you think the shovels are getting in the ground at a sufficient rate?
One key need is the ramp-up in production capacity for buses and chargers. More agencies doing this planning will lead to this. I encourage ZETF to help get planning underway at as many different transit agencies as possible. This will require "all hands-on deck" by bringing to bear the full range of professional capacity available to transit agencies through the many experienced consulting organizations such as IBI Group.
In your planning, research, and evaluation efforts including regional deployment program development, evaluations, and transit cooperative research programs, how have you incorporated Indigenous partnerships?
A project involving Indigenous people must of course include their governance and needs from the earliest stages and must maximize their economic development opportunities. As an example, we are working with the Maskwacis Education Schools Commission in Northern Alberta to plan the electrification transition for their school bus fleet, in a way that will build on their previous investment in renewable energy generation since their existing electrical grid connection is not sufficient to support this transition.
Which sources do you look to for information and inspiration? Who would you say is leading the way in transit electrification — and how does Canada compare?
Canada can learn a lot from the extensive and ongoing efforts underway in Europe for transit fleet electrification, as well as in certain U.S. jurisdictions where California is at the leading edge. There has also been a lot of deployment in China, but the Canadian government and administration operate much more like in Europe and the U.S. Canada cannot yet claim to be leading the way, but we aren't lagging either. Especially in our larger cities, we have a transit-supportive culture approaching that of Europe to build on, relative to that of many U.S. cities.
[This article originally appeared in the November/December 2022 edition of ReNew Canada.]
Connie Vitello is the contributing editor of ReNew Canada.
Featured image: The TTC has started its zero-emissions fleet transition, building on its prior experience with electric subway/streetcars, hybrid-electric buses, and the recent
zero-emission battery bus pilot. (TTC)