Canada's urban centres are moving—or at least, they are investing heavily in moving people for the future.
Almost every municipality in the Greater Toronto Area has significantly invested in its transportation systems in recent years, and they aren't the only ones. Metrolinx's Big Move, Mississauga's MiWay, and York Region's Viva are but some of the transportation system overhauls underway or recently completed. If you throw Ottawa's Confederation Line into the mix, it's clear governments are getting serious about transportation infrastructure.
Building systems to help people move people from point A to point B is nothing new, but the scale of projects and the growing volume of urbanites navigating these systems is changing the way builders and designers are thinking about the end user—and early on in the process. As urban centres become more complex, populated, and dense, the implementation of strategies to help people find their way has a huge impact on the safety of built environments, and this eye toward facilitating order is becoming increasingly important.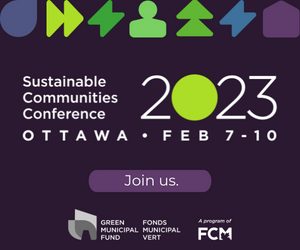 Considering how the end user will navigate a space and experience a transportation system or other public space requires an early focus. There are a number of great examples of projects that benefitted from taking early engagement on branding and navigation seriously.
MiWay, formerly known as Mississauga Transit, is a great example of how careful planning of the user experience makes a huge difference to the end user.
Mississauga Transit knew branding and wayfinding was a critical part of increasing ridership and preparing the system for the next generation of riders. They invested in market research, stakeholder engagement, and public consultation to build a new brand. From this came a state-of-the-art identity, signage, and wayfinding program to make sure riders could get where they needed to go quickly and easily.
The award-wining signage program combined a hierarchy of directional and wayfinding information with the corporate identity principles to create a unified, distinctive image for all MiWay facilities. This synergy was possible because, rather than being an afterthought, the branding and signage helped to drive the project.
The Ottawa International Airport underwent a major redevelopment with a new 26-gate passenger terminal. The development was ambitious and even included a reconfiguration of inbound and outbound roadways. It also featured a new airport signage system, including the terminal building and surrounding airport precinct. The system features a bold, highly visible post-mounted sign system, which supports a clear hierarchy of primary and secondary information.
The signage program is highly integrated within the architectural environment thanks to early engagement of the wayfinding and branding components. Large-scale graphic arrows provide clear identity and direction to key destinations while sign posts are used for lighting and various architectural elements.
The system provides clear guidance to passengers so they can navigate the space safely, and it communicates a clear identity for the Nation's Capital.
Union Station in Toronto is a current example of how wayfinding and branding is being integrated early on in redevelopment to ensure that users will be able to successfully and safely navigate Canada's largest transportation hub. The massive redevelopment, led by NORR Architects, includes improved facilities and access to GO Transit, VIA Rail, TTC, the Air Canada Centre, the PATH underground network, and 170,000 square feet of new retail space.
The iconic Beaux-Arts-style building was designated a National Historic Site in 1975, and therefore, required an intensive study of the transit hub before starting the redevelopment. The planning and implementation of signage standards for the facility was started in tandem with the architectural design process. The careful integration of signage and graphics with the historical character of the building was paramount.
As a vital transportation hub, designing the space so people can navigate effectively was top of mind from the beginning. Forty-three million people take the regional GO Transit commuter rail system through the facility annually while another 20 million use the adjoining local subway station.
As governments and private investors continue to invest in large-scale infrastructure projects to get people where they need to go, early wayfinding and branding strategies (see sidebar) will be the difference between chaos and calm.
Best Practices for Early Wayfinding and Branding
Systems like MiWay, the Ottawa International Airport, and Union Station demonstrate many of the best practices organizations should be considering if they are responsible for moving mass amounts of people through public spaces. The following best practices ensure end user navigation is front of mind in the development process:
1. Engage early: A wayfinding strategy should not be an afterthought. This should be discussed in the planning stage so that it can be considered when organizing the layout of the facility. For example, washrooms can be grouped together and signage can then say "Washrooms this way."
2. Ensure signs can be understood: Incorporating universal pictograms for things like washrooms, information, or transportation services, or saying "U.S. and Canada" rather than "Transborder and Domestic" are two good examples of ensuring clarity.
3. Be consistent: Place signs in expected places and where two paths cross. Sign systems are learned by the user quickly. At the Boston Convention Centre, colour informs north, south, east and west wings. In the Calgary airport, signs have yellow on top for primary information, while secondary information signs are smaller and blue.
4. Listen to what the environment is saying: An entrance implies there is something on the other side, light draws people in automatically, and low light and low ceilings can make people feel uneasy. Colour is also a great indicator of information.
5. Integrate with architecture: Make sure signage enhances the architectural space. Consider everything in the surrounding area such as lighting, architectural structure, finishes, and treatments so that the signage complements the immediate environment.
6. Speak in the right voice: Signs must reflect the appropriate voice and style of the site. For example, signage at a Disney theme park would be entertaining while signage in a hospital or office building would be more serious or corporate.
7. Understand the user: The type of facility and people using it will determine what kind of signage and how much signage is required. Some institutions, like a museum or gallery, welcome visitors to wander and require less signage, whereas an airport or hospital requires more immediate and detailed directional information.
8. Emotion: Finding one's way is directly related to emotion. Providing a clear sense of direction can be comforting if it was used to locate a loved one in the hospital, or a relief for someone who caught a flight on time. Conversely, lack of clear signage can be linked to frustration and fear.
9. Unique identification: Wayfinding can be part of a unique structural identity and help a building or area stand out. This is not a rule of wayfinding, but it can help make a space more memorable.
Wayne McCutcheon is a principal and founding partner of Entro, an environmental design and branding firm with offices in Toronto, Calgary, and Zurich.