As Canada sets out on a transformative journey to reach net-zero GHG emissions by 2050, we need a powerful boost from wind energy, solar energy, energy storage and other renewable sources. These technologies will play a central role in driving the rapid decarbonization and massive expansion of electricity production required to make net-zero a reality.
Wind and solar energy infrastructure projects have contributed more to Canada's installed electricity-generating capacity than any other technologies over the last decade. Much of this growth is attributable to significant cost reductions, a product of game-changing technological improvements.
During a recent INFRAIntelligence webinar, ReNew Canada brought together a panel of experts to discuss how far we've come so far, what challenges remain, what solutions are needed, what investments are required and how we're partnering with our Indigenous communities.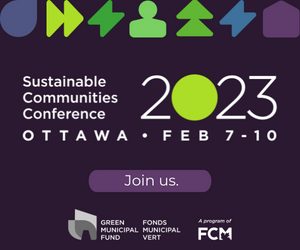 ReNew Canada: It will take a combination of green energy sources to get to net-zero. What role will solar, wind, geothermal and other sources play in our decarbonization journey?
Robert Hornung, president & CEO, Canadian Renewable Energy 
Association (CanREA) 
We're going to need a lot of new energy: all the studies that have examined pathways to net-zero, conclude that Canada's going to essentially need to double its electricity production between now and 2050.
So, where's that going to come from? Well, there's going to be a lot of contributors, but we're quite confident the wind and solar energy are going to be front and center in that because they're the lowest cost sources of non-emitting electricity available in Canada. The cost of wind energies declined more than 70 per cent over the last decade and the cost of solar energies declined more than 90 per cent.
We're going to have to move from about 6 per cent of our electricity today coming from wind and solar to somewhere between 31 and 75 per cent of our electricity coming from wind and solar by 2050 in an electricity system that's twice as big as it is today. So, it's an enormous opportunity.
Andrew Moles, director of solar, 
PCL Construction
I think technology has significantly improved and significantly reduced the cost of wind and solar electricity generation. It wasn't always that way. When I started in 2009, we were putting solar panels up that had 90 watts in them, now they're 750 watts. We were using inverters that were 250 or 125 kilowatts, and now we're seeing them at five megawatts. I think there's still a lot of rumors out there that you must pay to be green and you have to pay more for renewable energy, and it's just not true anymore.
Chief Sharleen Gale, chair, First Nations Major Projects Coalition (FNMPC)
I believe that some people are in denial that we're going through an energy transition right now, but as First Nations we have big ambitions, and we think equity ownership is the key to creating a brighter future for our people in this transition to net-zero. Across this country, First Nations people are the biggest owners of renewable projects other than governments and local municipalities, so that's something we must keep in the forefront. This is going to be a bumpy ride and none of us want this to happen to us, we want to lead it and we also want to benefit from it. And I think as you start looking at this transition happening, you'll see Indigenous people are ready and they're stepping up to help position Canada better on this path.
Pranav Shah, director, (Clean Energy), 
Canada Infrastructure Bank (CIB)
I think it will take a combination of the sources of energy that we've talked about, but it will differ at different geographies. Our grid is somewhat fragmented from province to province and the challenges that each province and utility, its system operator facing in each of those jurisdictions is different. 
And so, I particularly think storage has a key place in all of this because it's going to unlock the opportunities for renewables to have higher penetration rates. And we're seeing this across the board. If you think the perspective of a system operator or utility that's running the grid, what they're trying to do because of legislation is remove thermal generation essentially from their grid and replace it with intermittent renewable generation. And so, that needs some balancing too.
What are the challenges facing government and the private sector as we look to meet our emissions goals?
Robert Hornung: We're going to need to mobilize a tremendous amount of investment and activity to be able to move forward and that's going to require first and foremost some policy certainty and clarity. What happens to the carbon price after 2030? What does a clean electricity standard really look like? We also have to recognize that the electricity system in 2050 is going to look really different than the electricity system today.
We need to ensure that we are developing comprehensive strategies that support electrification in areas like transportation and in buildings and in industry, not just one-off measures, but really a comprehensive plan to get there. So, we can list a whole bunch of challenges, but we must recognize that for every one of those things we talk about, we flip it over and it's a tremendous opportunity and that's what we need to focus on.
Andrew Moles: This is a big, big energy transition. We are already tapped out in our country with respect to skilled trades and construction workers to build out the infrastructure plans that we have not including the energy transition. So, figuring out how we're going to train people, attract, retain people, and frankly get the quantity of people and equipment.
And this impacts more than just the onsite construction but there's a whole support industry that goes with this, in transportation, in offsite manufacturing, and so on and so forth. This is a big wave that's coming that's going to require a lot of people and going to employ a lot of people, but we need to make sure that we're preparing ourselves and whether that means increase focus on skill trade immigration or other things, we need to solve that problem as well. Or we're going to have all these projects and no one to build them.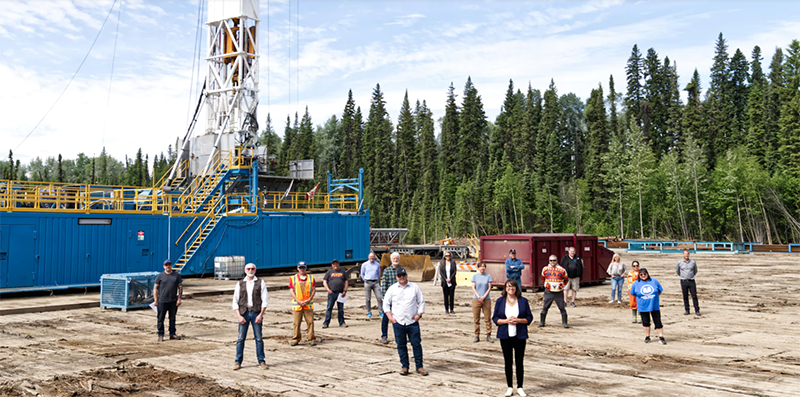 Sharleen Gale: One of the key challenges that I see is to secure competitively priced capital for First Nations to invest in these projects so that we can be leaders in this transition. I think it's really important that we're involved meaningfully, and we have to overcome the challenges for First Nations to have access to capital in a meaningful way that has low interest rates that makes sense for us to be involved in these projects. I know that I've worked with the Canadian Infrastructure Bank, they've been really, helpful in providing advice to us, especially with our Tu Deh-Kah Geothermal project at Clarke Lake.
But we need other financial institutions to really look at this and come together because I think for us to be successful as a country and bringing everybody in this transition together, we're going to need a new financing system in Canada. And that's for First Nations people to be true partners with a shared vision for this low carbon future. Without us, I don't think that this transition is going to happen.
Pranav Shah: The challenges of increasing renewable energy are jurisdictional, and each jurisdiction's faced with different challenges. And so, if you look at it from a utility's perspective, they have to rip out what they've already built so there's a cost to that. And then, they need to rebuild something that's cleaner. So, appreciating that I think is the first challenge. Tailor-making a solution that says that we acknowledge that there's tremendous costs there, there's also an opportunity to augment the grid and make it more resilient at the same time but it all comes down to costs. And so, I think that's where the [CIB] can be of assistance.
[This article originally appeared in the November/December 2022 edition of ReNew Canada.]
John Tenpenny is the editor of ReNew Canada.
Featured image: Workers attend to panels on the solar array—the largest rooftop array in Canada—on the 
Edmonton Expo Centre roof. (City of Edmonton)