The new high-efficiency heating and cooling system in the Sleeman Centre in downtown Guelph, Ontario is an important step toward building a city-wide district energy network. It is the first community in North America to establish and announce a plan for an interconnected thermal grid to serve industrial, commercial, and residential buildings across an entire city.
Guelph's award-winning Community Energy Initiative is internationally recognized for changing the way cities think about energy—from how energy integrates with municipal infrastructure plans to finding ways to manage energy differently than in the past.
As part of the initiative, Guelph's plans for district energy are centred on a city-wide thermal energy network allowing neighbourhoods to share a more sustainable heating and cooling system. It's all laid out in Guelph's District Energy Strategic Plan.
"We believe the strategy to invest in a more sustainable energy infrastructure to benefit the community and the environment will prove to be a competitive advantage that will create long-term value for the community," says Ron Collins, vice-president of business development and partnerships with Guelph Hydro Inc.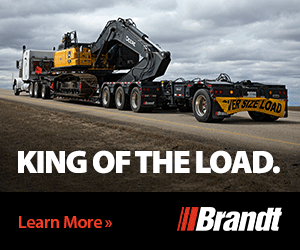 Buildings connected to a district energy system don't need individual furnaces, air conditioning units, or water heaters. Instead, an underground network of pipes installed alongside water, electricity, and other utilities, allows multiple buildings to share energy for heating, cooling, and hot water. Benefits include lower fuel and equipment costs, reduced space requirements, lower building and maintenance costs and reduced greenhouse gas emissions.
The first of many planned district energy facilities began operating just before the New Year at the Sleeman Centre—Guelph's premier sports and entertainment venue. The system is owned and operated by Envida Community Energy Inc., a subsidiary of Guelph Hydro, and will serve as the central heating and cooling plant for the Galt District Energy System. The system uses natural gas to heat water in boilers for space heating, and has a central chilling unit to chill water for cooling. Later this year, the system will be expanded to heat and cool Guelph's River Run Centre for the performing arts and other commercial and residential developments in the area.
The District Energy Strategic Plan identifies other key locations for district energy nodes across the city including the 675-acre Hanlon Creek Business Park.
"The International District Energy Association (IDEA) congratulates the City of Guelph and Envida Community Energy, the Guelph Hydro affiliate, on the commencement of commercial operation of their new downtown district heating system," IDEA president and CEO Robert Thornton says. "District heating is a proven approach to enhance community energy resiliency, reduce emissions and strengthen the local economy and we are pleased to welcome the Galt District Energy System to the growing global community of district energy systems around the world."