Building a clean, reliable, and affordable electricity grid in Canada 
A key focus of Budget 2023, delivered by the federal government earlier this year, is expanding and transforming Canada's electricity system, which included a promise to spend on new programs to compete with green energy initiatives contained in the recent Inflation Reduction Act introduced in the United States by President Joe Biden.
"Canada has free trade deals with countries that represent two-thirds of global economy," stated Deputy Prime Minister and Finance Minister Chrystia Freeland upon the budget's release. "We are going to make Canada a reliable supplier of clean energy to the world, and, from critical minerals to electric vehicles, we are going to ensure that Canadian workers mine, and process, and build, and sell the goods and the resources that our allies need."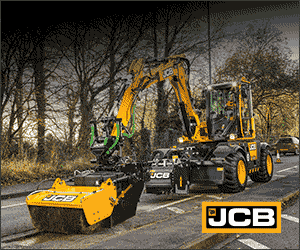 The budget also stated that "decisive action" is required to ensure Canada remains competitive during the global shift to net-zero, according to analysis from the Bank of Canada and the Office of the Superintendent of Financial Institutions.
"The recent passage of United States' Inflation Reduction Act poses a major challenge to our ability to compete in the industries that will drive Canada's clean economy," the budget states.
In response, the government will spend $83 billion, the expected cost of tax credits for clean energy and electricity, through to the 2034-35 fiscal year.
The major new programs include the Clean Electricity Investment Tax Credit and the Clean Technology Manufacturing Investment Tax Credit. A Clean Hydrogen Investment Tax Credit was introduced in the 2022 Fall Economic Statement.
The government will also enhance the Carbon Capture, Utilization, and Storage Investment Tax Credit and expand eligibility for the Clean Technology Investment Tax Credit.
The budget also revealed that the Canada Infrastructure Bank's mandate will be revised so that it will "play a leading role in electrifying Canada's economy." The CIB will invest "at least $10 billion through its Clean Power priority area, and at least $10 billion through its Green Infrastructure priority area" in order to support major clean electricity and other "clean growth" infrastructure projects, stated the budget.
The Canadian Renewable Energy Association (CanREA) welcomed the support of the new investment tax credits, and the association expects the deployment of new wind solar and storage to accelerate significantly.
"The 2023 Budget demonstrates Canada's strong leadership in leveraging policy, programs and the tax system to accelerate decarbonization while supporting a strong economy, with new investment certainty for solar energy, wind energy, energy storage and green hydrogen," said Brandy Giannetta, CanREA's vice president of Policy and Government Affairs.
Days after the release of the federal budget, CanREA announced the launch of a National Workforce Strategy to support Canada's growing renewable energy and energy storage workforce.
The report examines three key considerations for growing the renewable energy workforce: attracting new, skilled talent to the renewable energy industry, retaining the current workforce, and retaining industry knowledge within organizations.
"A strong renewable-energy workforce is essential to meeting national net-zero GHG emissions goals," said Mary MacLean, workforce development coordinator with CanREA. "To keep the workforce growing at the pace needed, workers must be cultivated, recruited into the industry and supported as they climb the ladder into leadership positions."
 A made-in-Canada approach
According to a new report from the Canadian Climate Institute, Canada can compete and succeed without precisely matching U.S. subsidies and incentives in the Inflation Reduction Act, by leveraging existing policy strengths and using limited public funds to mobilize private investment to fund Canada's energy transition.
Rather than trying to copy the Inflation Reduction Act, the Institute's report—A Made-in-Canada Approach to Drive Clean Growth—recommends a targeted response, including:
Orienting public support around fixing market and policy failures, to avoid over-subsidizing projects that would have been economically viable without, or with less, government support.
Using financial support instruments that optimally share risks and returns between the Canadian public and private investors.
Building "exit strategies" for public support.
Ensuring the Canada Growth Fund's governance models combine a clear mandate with political independence and strong accountability.
Requiring that the Fund's investment portfolio has a minimum share of projects with Indigenous majority ownership.
"The Inflation Reduction Act set the U.S. economy on a new trajectory, and Canada now has to find its own way forward as the global energy transition accelerates," stated the Institute's president, Rick Smith. "While it's tempting to copy the American template, a tailored approach is better: one that builds on our existing strengths, like the carbon price, and draws on a range of policy tools to bring certainty to investors."
Battery storage investment
Weeks before the federal budget was released, a historic agreement was signed, supported by the Canada Infrastructure Bank, to build the largest battery storage project in the country, with a $50-million investment from the Government of Canada. The 250-megawatt (MW) Oneida Energy Storage Project is being developed in partnership with the Six Nations of the Grand River Development Corporation (SNGRDC), Northland Power, NRStor and Aecon Group.
"With this new federal investment—and significant support from the Canada Infrastructure Bank—this project will help make electricity more affordable for Ontario families and play an important role in building the clean electrical grid that Ontario will count on for generations to come," stated Freeland.
The Province of Ontario has directed the Independent Electricity System Operator (IESO) to enter into a 20-year contract for the project.
The Oneida Energy storage project will support the operation of Ontario's clean electricity grid by drawing and storing electricity off-peak when power demand is low and returning the power to the system at times of higher electricity demand. The project will begin operations in 2025 and provide enough power to meet the peak demand of a city the size of Oshawa. It will more than double the amount of energy storage resources on Ontario's clean electricity grid from approximately 225 MW today to approximately 475 MW upon its completion in 2025.
"The collaboration between the partners and other involved parties has been powerful; we have built on existing partnerships and welcomed new relationships along the way," said Matt Jamieson, president and CEO of SNGRDC. "As a developing partner and equity owner, SNGRDC has played a key role in project considerations including the project location and the creation of career opportunities that will benefit our community. This project will play a significant role in the betterment of our people and our environment."
"The Government of Canada is pleased to collaborate with partners to unlock the energy storage solutions needed to store clean energy while meeting increasing electricity demands," said Canada's Minister of Natural Resources, Jonathan Wilkinson. "The Oneida Energy Storage Project represents a significant Indigenous-led development that will create good jobs for Canadians while reducing emissions."
With the goal of the federal government's tax credits being to improve the competitiveness of Canada's clean energy industry, the end result is ensuring reliable and affordable clean energy for all Canadians.
New funding boosts UVic-led vision for clean energy shift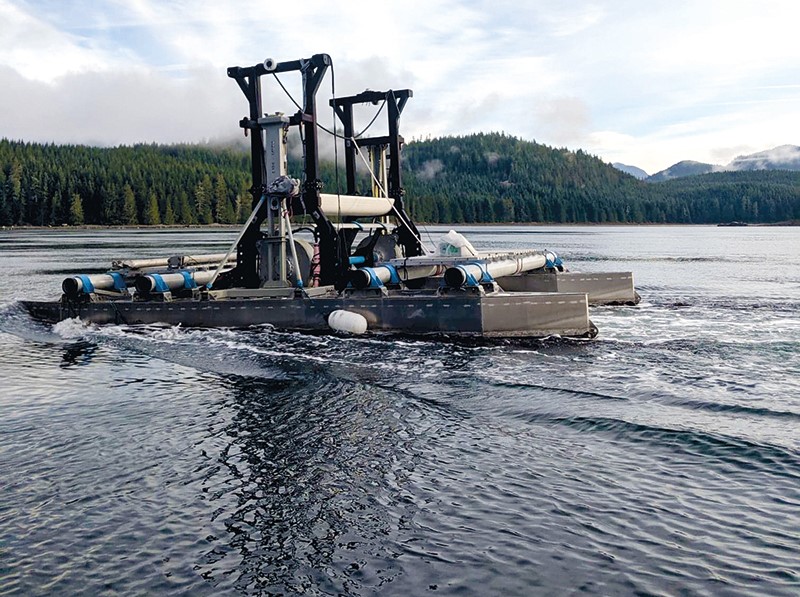 The University of Victoria will lead a national, multi-partner research initiative that will help get Canada to net zero—one community at a time—with thanks to an $83.6-million investment from the Canada First Research Excellence Fund (CFREF).
The funding for Accelerating Community Energy Transformation (ACET) will support the work of more than 40 partners from academia, First Nations, private, public, and philanthropic organizations.
It is a "game-changing," community-centric model that will place Canada at the forefront of the clean energy transition," said Lisa Kalynchuk, UVic's vice-president, research and innovation.
"Canada has a tremendous opportunity to lead the transition toward renewable energy-based solutions that respect and leverage local realities. Locally, nationally, and globally, local community leadership and Indigenous knowledge are necessary for us to achieve our decarbonization and clean energy goals."
The seven-year ACET initiative will help Canada reach its net-zero emissions goal by catalyzing integrated renewable energy systems in Indigenous and remote communities that rely on diesel, as well as grid-connected communities outside major cities.
The communities themselves will define their energy, economic and social needs. Researchers and industry partners will help identify potential pathways that are most likely to reach their goals. Together, they will implement changes that benefit health, environment, and society—and move Canada rapidly toward net zero.
"Net-zero energy systems are much more than just respecting the environment and generating power. The energy must be harnessed, stored, distributed, and used to provide the community with the services they have determined they need," said Curran Crawford, ACET lead.
New financing models including capturing local economic benefits from renewable power have the potential to create equitable local economies that are unburdened by polluting and expensive energy. These technical and economic innovations must be accompanied by policy and governance structures that will help realize reconciliation and local self-determination.
[This article originally appeared in the July/August 2023 edition of ReNew Canada]
John Tenpenny is the editor of ReNew Canada.
Featured image: Rendering of the Oneida Energy Storage Project being developed in partnership with the Six Nations of the Grand River Development Corporation, Northland Power, NRStor and Aecon Group. (Northland Power)