Climate change is causing a steady increase in the frequency, intensity and duration of weather-related natural disasters. Damages caused by floods and rainstorms comprise a significant portion of the financial costs associated with these events. With aging infrastructure, properties in flood-prone areas and loss of permeable surfaces due to urbanization, municipalities are looking for ways to protect their communities and improve flood-resiliency.
Over the past few years, we've seen several examples. Earlier this year, Manitoba faced severe flooding due to a large amount of rain that fell on the Red River Valley and residents were forced to evacuate their homes. In November 2021, the Fraser Valley suffered a storm which was the costliest natural disaster in the history of British Columbia. The damages were so extraordinary that the federal government provided $5 billion to the province to help cover the cost. To compensate for the hardship and damages caused by flooding, all levels of governments across Canada have been providing financial assistance to help municipalities shoulder the burden.
It is hard to deny that flooding will continue to impact the lives of Canadians from coast to coast to coast. With its devastating damages and high costs impacting not only municipalities' finances, but the lives of its residents as well, we need to be proactive and help limit the impact of flooding now by strengthening the resiliency of our infrastructure, systems, and communities in preparation for the future.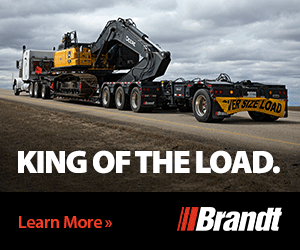 Community water-related standards
Standards consist of recommendations and guidelines that can help ensure the quality, reliability, safety and consistency of products and services, giving businesses and consumers greater peace of mind. They support safety, drive business innovation and can directly reduce our impact on the environment or support resilience within communities. With over 100 years of experience, CSA Group is a leader in standards development in Canada and beyond, working relentlessly to help ensure a better, safer and more sustainable world.
While the implementation of national standards and codes is commonplace in various industries, including electrical safety and construction, it is an emerging approach to water management. With the impacts of climate change and flooding becoming more and more apparent, CSA Group has dedicated significant effort and resources to facilitate the development of standards-based solutions for climate change adaptation including those for water and flood resiliency. CSA Group's existing suite of community water-related standards are broken down into three categories in the guide to address flooding: Low Impact Development, Stormwater and Wastewater, and Erosion and Sediment Control.
CSA Group's community water-related standards were developed to help municipalities of all sizes build flood-resilient cities, towns and hamlets. To strengthen the resiliency of Canada's municipalities, we must move quickly and begin looking at ways to expedite resiliency in our communities – and by referencing new national standards municipalities can be effective and efficient to show tangible action and raise the bar on future planning.
Municipal how-to guide
Challenged with competing priorities and strained resources, municipalities have asked for guidance in implementing the new CSA Group standards to build flood resiliency in their communities to help them better prepare. With this in mind, CSA Group developed its first ever Municipal How-to Guide informed by the input of over a dozen Canadian municipalities including; Colwood in British Columbia, High River in Alberta as well as Lakeshore and Cambridge in Ontario. The how-to guide serves as a resource for municipalities looking to implement community flood resiliency standards into their plans and policies.
Receiving direct feedback and input from municipalities during the development of the guide created a detailed understanding of the options available to municipalities in terms of where standards could specifically be embedded into municipal regulations and planning (e.g., bylaws, official plans, stormwater management plans). This ensured the most relevant and valuable resources and tools were included in the guide to support additional municipalities looking to address flood risks within communities.
The guide provides a detailed framework that demonstrates how CSA Group community water-related standards can be integrated into planning and approval processes, and real examples of how they have been incorporated by reference into governance documents such as bylaws, planning documents, development plans, requests for proposals and contracts from pilot municipalities. By providing this framework and practical examples, the guide has the potential to not only save valuable time and money but also help ensure that communities are more resilient to the effects of flooding.
Within the guide, municipalities can also access new resources that complement the tools already at their disposal. It is meant to help planners, city managers and elected municipal officials identify gaps in their current stormwater and flood management policies and provide them with sample policy language needed to develop new, or update existing, policies and guidelines to incorporate flood resilience through community water standards.
Flood prevention as a building block
As we move forward, the increased risk of flooding due to climate change will continue to pose a serious threat to municipalities and communities across Canada. To address it, we all need to come together and begin to put plans and policies in place to help build resiliency to mitigate the impact on people and property.
When we think about water retention and stormwater management, we should be looking to standards as best practice. As we assess ways to implement standards, we must not lose sight of the importance of regional implementation as this is a scale that can have a significant impact in a short amount of time.
The Municipal How-to Guide is an example of what we can do when we come together and collaborate to find pragmatic solutions. It is an important step towards building a network of flood resilient communities, and we will continue to review and refresh the guide to ensure that current practical solutions are available to help assist communities of all sizes now and in the future.
To access the Municipal How-to Guide visit: https://www.csagroup.org/wp-content/uploads/CSAGroup-Municipal-WaterStandards-How-To-Guide.pdf
Written by Lynn Barber, Manager, Strategic Initiatives, CSA Group and Colleen Sklar, Executive Director, Winnipeg Metropolitan Region.
Featured image: (CSA Group)