The Blue Mountain Resort near Collingwood played host to the annual Ontario Professional Planners Institute conference in early October.
With hundreds of professional planners from municipalities across Ontario, and industry stakeholders from across Canada, the conference provided a forum for a wide range of issues impacting the industry. From agriculture and urban forestry to leadership and ethics, the important issues facing the day-to-day responsibilities of professional planners were engaged during the three-day event.
On day two of the event, former Ontario premier Bob Rae was on hand to provide a keynote presentation entitled Building Institutions based on Respect for Indigenous Peoples. Rae, who led the province as premier under the New Democratic Party banner from 1991-1995, stressed the importance of listening in the context of working with Indigenous communities across Canada.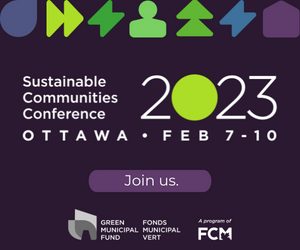 "it's just about showing respect and an ability to go in and listen," Rae said. "Rather than saying 'here's the project, here's what we're going to do'."
Doing so means incorporating concepts such as the seven generation principle, which forces planners to plan beyond the need of now. By doing so, sustainable infrastructure is created, which in turn becomes infrastructure that has the greater public benefit over time. And sustainability, as Rae suggests, is an issue of great significance to Indigenous communities across Canada.
"I think the Indigenous value system […] has a lot of teachings about sustainability. The absence of sustainability in much of our policy thinking over the last 300 years is causing us a lot of damage, a lot of pain, and a lot of harm. And I think we would do very, very well to listen to Indigenous voices and their experience in what impacts things can have and how cumulative impacts can take place."
Listening to those voices on sustainability can lead to great accomplishments, especially in the realm of future infrastructure. The opportunity to work with First Nations communities on infrastructure development has significant potential, but only if those looking to develop listen to the needs of the community.
"The cliché is that First Nations are opposed to development. In my view, in my experience, that is not the case," Rae said. "What is the case is they're opposed to development that doesn't spear to have any benefit for them, and it's just designed to benefit other people."
By listening to the needs of these communities, needs like financial benefit, sustained employment, and improvement to the environment, planners can work with First Nations communities, municipalities, and contractors to create resilient infrastructure for the next seven generations.