Our lives depend on the sustainability of the materials we use to build our infrastructure. So how do designers choose one material over another? We asked key players in the bridge and mid-rise construction sectors to weigh in on the alternatives, and to discuss what changes they'd like to see in the specifications process.
At Quadrangle Architects Ltd., design director Marco VanderMaas works with his clients in the commercial, retail, multi-unit residential, and mixed-used development sectors to determine the most appropriate material to achieve their objectives. "Our clients are very much a part of the design process," he said. "Concrete, steel, and wood are all good; you can achieve different things with each one." In addition to height, span, and cost, considerations might include context, such as the need to blend in with surrounding buildings, the construction period, and capabilities or efficiencies the client brings to the table.
Rise of mid-rise
A considerable amount of ink has been spilled over recent changes to the building codes in several provinces allowing wood-frame buildings up to six storeys, up from the previous limit of four. Opponents are concerned about fire safety; proponents argue that when built with proper fire separation and sprinkler systems, wood-frame buildings are as safe as concrete or steel.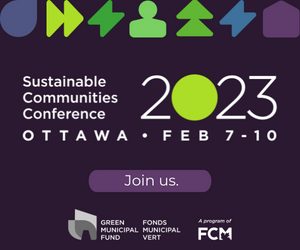 VanderMaas believes these changes are due not only to a greater sophistication in the building industry, but also to a growth in mid-rise construction. "We're redefining what it means to live in the city," he said. Whereas in the past, the focus was on low-rise construction in the suburbs and high-rises in the city, as pressure to intensify increases, "there is now pressure to consider other sites that are perhaps a little tougher but could really contribute to community-building. […] A lot of in-fill sites become mid-rise sites."
In this context, VanderMaas felt the new wood-building regulations have levelled the playing field among materials. "Before, it was somewhat frustrating that, although wood is a renewable resource and had all the safety features, we were limited in using it." Not that every six-storey building should suddenly be wood, he added, but it broadens the opportunities.
At the Canadian Precast Prestressed Concrete Institute (CPCI), president Robert Burak explained that precast concrete is fabricated in a plant, in a controlled environment, with accelerated manufacturing. "It's then brought to the job site and erected in place, resulting in very expedient construction," he stated. "It provides reliable, long-term performance even in extremely harsh weather conditions."
In mid-rise construction, "total precast" is the new trend—entire buildings made of precast concrete components, from columns and beams to load-bearing walls and floor systems. "Whole wall segments are lifted in place by crane, and connected with bolted or welded connections," Burak said. "The building goes up like Lego."
Steel is also manufactured off-site in a plant, then brought to the site and erected quickly, resulting in cost savings and increased accuracy. Canadian Institute of Steel Construction spokesperson Tareq Ali noted that in mid-rise construction, steel's strength and light weight can offer great flexibility. "For example, you don't need as many supporting columns on a floor," Tareq said. "You can have more open layouts and usable space." Not only does this broaden the options for architects and engineers, it can translate into more rental dollars for developers.
Steel can be easily bent and shaped to create interesting structures. Architecturally exposed structural steel, a fairly new innovation, can be used to provide a high-precision esthetic finish. Fire protection has also evolved. "Instead of applying a spray to protect the steel, we can engineer out the vulnerabilities," Tareq said. This means that protection need only be applied in certain, specific places.
Building bridges
When it comes to bridges, Jean Lizotte, an engineer with Stantec, said the trend in recent decades has been to use reinforced concrete for piers and abutments, as well as for the superstructure on shorter bridges. Steel is used for longer spans, especially for the main girders, although it may be covered with a reinforced concrete deck. Bridge geometry and configuration can be factors: for instance, if you need deeper clearance over a highway, steel is thinner for the same capacity.
Yet the biggest advance is ultra-high-performance reinforced concrete (UHP-FRC), which has up to five times the compressive strength of the concrete typically used to build bridges in the past. Steel fibre is mixed into the concrete to provide greater strength, resistance, and durability. It is also more compact, preventing water and salt from penetrating and causing the rebars to corrode. "Corrosion of rebars is main reason why we have so much damage on our concrete bridges right now," Lizotte explained. "It causes the rebars to expand, and this causes the concrete to crack and fall apart."
Another innovation is weather-resistant steel, which contains additional elements (copper, manganese) for greater resistance and does not need to be painted. While some corrosion forms at the surface, it creates a thick, dense film that actually protects the steel underneath. "That's why some steel bridges look they're all rusted," Lizotte said. In fact, that layer of corrosion on the surface is protective.
And then there's aluminium: durable, light, and not requiring any maintenance. Lizotte argued the only reason it's not more widely used is because the initial cost is more expensive. Yet he said aluminium performs very well in cold temperatures—unlike steel, which he said becomes brittle—and can be put in place with less and much lighter equipment than concrete, an advantage in remote areas.
Wooden bridges are also making a comeback. Having begun his career in New Brunswick, home to some of Canada's oldest wooden bridges, structural engineer Dan Tingley now works with the Oregon-based Wood Research and Development. Among other projects, he recently helped design several timber overpasses for a railway in Ontario.
He said that with the advance of concrete bridge technology in the 1960s and '70s, wooden bridges lost their appeal. "Everybody just assumed concrete was going to last longer," he said. Over the next two generations, engineers in universities were taught all about reinforced concrete and steel, but very little about timber design. "Many people aren't even aware that timber bridges are still included in the codes and standards," he noted. "Yet a properly designed timber bridge costs less to maintain and has a 100-year life cycle."
Bringing in new ideas
Specifications on public projects are usually quite strict, Lizotte said; and certain clients have their own rules they want designers to follow: "They don't want to have 24 different solutions for the same type of bridge, because they don't want to have to maintain 24 different kinds of bridges. They want to standardize. So we have to work within those parameters."
But sometimes it's up to the engineers to come up with new ideas. Lizotte gave the example of a project that required reinforcing an important interchange in Montreal. His team suggested using carbon fibre sheets on the girders to provide reinforcement and additional capacity. "At first, they were reluctant to use that solution, because it had never been used in that context. But we convinced them, and it was a total success. All repairs since have been done using the same technique."
For specific or larger structures, he'd love to see open competitions, as is often done in Europe, where a jury makes the decision according to a variety of criteria that might include durability, cost-effectiveness, use of new materials, environmental impact, community aspects, and appearance and esthetics. "It might be more expensive, but you'd get a lot more for your money," he added.
Levelling the playing field
In fact, all players seem to agree on that one point: they'd all like to see more flexibility in the specifications that come out, to allow for the proposal of different options and more innovative ways of achieving the same goal. They all talk about levelling the playing field between materials, about including total cost of ownership as a criterion (life-cycle analysis, not just initial cost), and about providing engineers and architects with greater access to resources on the various solutions and technologies available.
For example, Tingley argued that because most engineers and consultants aren't up to speed on new timber bridge technology, wood is rarely included as an option in specifications prepared by government highway departments.
The precast concrete industry would like to see certification more strictly enforced, as required by the National Building Code of Canada. "These certifications were put in place to protect Canadians. Yet we're seeing a lot of specifications going out into the market place that are not specifying any type of certification whatsoever," Burak said. Moreover, he added that they need to specify certification developed by the industry association with the knowledge and research, "and not a so-called 'equivalent'; in the precast industry, this is the CPCI Certification."
Tareq said the steel industry wants open, competitive systems, and a level playing field: "We want the rigour and checks and balances of the building codes, both national and provincial, to be followed. We want engineers and technical experts to be allowed the freedom to decide what the best material is for their project."
For architect VanderMaas, it's important to think about projects and materials holistically. He reflected that his early-career experience in yacht building was the perfect introduction to building buildings. "With a yacht, you design for performance, for creature comfort, but it also has to be beautiful. I really believe our built environment needs, first and foremost, to have those three main objectives."
Eve Krakow is a freelance writer based in Montreal.