Traffic congestion and gridlock are gripping cities across Canada. While many of the proposed solutions, such as expanding public transit, could help in the long term, cities need to do more to ease congestion right now.
Canada's biggest cities are clogged with traffic, the worst centres being Vancouver, Toronto, Montreal, Ottawa, and Calgary. Commuting times are getting longer, traffic is moving slower, congestion is getting worse, and we regularly hear stories of road rage. In Toronto, gridlock was a hot topic during the recent mayoral election, an issue that affects the city's economy and has many Torontonians frustrated. Congestion caused by lane closures on the Gardiner Expressway, for example, costs the city an estimated $1 million in lost productivity each day. It's been reported that Mayor John Tory plans to tackle the city's gridlock by spending more than $7 million this year.
That means there's a greater need for smart parking programs, which optimize parking (and pricing) in congested and underutilized locations. This can help to create availability in municipalities with a static parking supply and, perhaps more importantly, reduce parking-related stress and anxiety for drivers.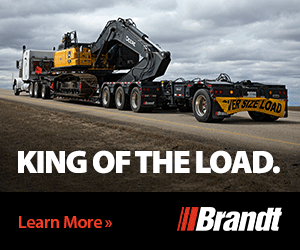 In the future, we'll see even more technological innovations (see "Roads of the Future" on page 14); cars can already park themselves, so it's not unreasonable to expect they'll be able to find a parking spot and pay for it automatically.
One of the more innovative elements of smart parking is demand-based pricing, which brings pricing in line with supply. In block spaces where there's high utilization, you'd raise the rates to free up spaces; in block spaces where there's low utilization, you'd lower rates to entice drivers to park there. These rates could change depending on the time of day.
In downtown Los Angeles, for example, Xerox worked with the city to reduce congestion as part of a pilot project called LA Express Park, which uses a smart parking platform to help drivers easily find available parking while on the go. As much as 74 per cent of congestion in downtown Los Angeles was a result of drivers circling blocks for upward of 30 minutes searching for street parking. Xerox helped deploy the LA Express Park program, which uses ground sensors to detect vacancies in real time that are communicated through smartphone apps as well as the city's website.
With that data, the city is able to change the price of parking spaces to reduce traffic in highly congested areas based on supply and demand. Using predictive enforcement, meter and pay-by-mobile options, and demand-based pricing—all layered with analytics—traffic congestion has dropped by 10 per cent since the project went live. A similar pilot project is now being rolled out in Washington, D.C.
Smart parking systems use sensors—about the size of a hockey puck—that are drilled directly into the centre of the parking space. Alternatives, such as mobile cameras on parking enforcement vehicles, are also being explored. Data is collected from these sensors to analyze traffic flow. In most cases, certain blocks are always congested while, within walking distance, there are plenty of spots available.
For example, Xerox has developed algorithms based on economic principles that change rates based on demand, and these rate changes encourage drivers to avoid congested areas, so traffic is spread more evenly across urban centres. This data can also be used to influence policy changes, such as how long a vehicle should be allowed to park in a certain space or whether the city is charging the right hourly rates for a space based on time of day.
While municipalities often see revenue increases from a better distribution of parking, drivers benefit as well. In Los Angeles, for example, prices were raised for 30 per cent of parking spaces, while 60 per cent were lowered and the rest stayed the same. While freeing up spaces on busy streets had a positive impact on parking congestion—and therefore overall congestion—for many drivers, the price of parking actually went down.
While smart parking helps municipalities ease congestion and reduce pollution, it's also about improving the overall customer experience. It can impact if and how a motorist is going to get somewhere. And it often causes anxiety over whether the meter is going to run out. Smart parking empowers drivers by helping them find available parking spaces, making it easier to pay, and allowing them to add more time through mobile apps.
In Indianapolis, Xerox joined forces with the city to update its public parking system, providing 1,500 pavement-embedded sensors into parking spots to detect the presence of a vehicle. Using the ParkIndy app, drivers can easily find parking via a real-time map and pay for parking right on their mobile device. While this makes parking easier and more convenient for citizens, the city has seen increased parking revenue for three consecutive years and has reinvested more than US$12 million in infrastructure improvements as a result.
Smart parking can also help with non-compliance. In Westminster, United Kingdom, drivers can check availability of more than 3,000 parking spaces before they leave home with the city's ParkRight app, developed by Parkopedia. But it also provides real-time information to civil enforcement officers, who are able to use handheld devices for detecting and identifying non-compliance.
Amsterdam is also using smart parking technology to deal with non-compliance by transitioning from on-street parking enforcement officers to a fully automated mobile camera detection system through a new technology platform by Cition and Xerox. Automated number plate recognition vehicles are able to patrol the city and provide real-time checks on whether a vehicle has paid for parking.
Looking ahead
Parking will become an innocuous transaction, where there will no longer be a need for parking meters. We're already seeing a glimpse of the future in Washington, D.C., where 57 per cent of all parking transactions are paid for via a mobile app.
In the future, when a motorist is telling their vehicle (through automotive voice control) that they want to go to a certain area of downtown, the vehicle will ask where you want to park—on the street for $5 or off-street for $3—and the car will park itself and pay.
Parking should be part of a smarter transportation system that includes roadways, public transit, public parking, and shared vehicle services. A smarter transportation system doesn't mean forcing people out of cars, but moving toward smart parking, smart tolling, and smart transit.
Taking a smart approach to tackle congestion means better mobility for urban dwellers. But it's also making cities more sustainable, helping them increase revenues and contributing to the overall wellbeing of the people who live there. It's not about creating more and more parking spaces—it's about becoming more efficient with what we already have.
David Cummins is the senior VP of parking solutions with Xerox.