He may have been on the job for a little over seven days, but when we caught up with new Canada Infrastructure Bank CEO Ehren Cory, he sounded like a man who had been in his new role for several months.
Cory brings a proven track record in both the public and private sector to a national infrastructure institution looking to make waves following a start-up phase that drew criticism from some and experienced a few bumps along the road. But armed with the $10 billion Growth Plan, and a few projects already under development, Cory and his colleagues seem ready to get down to business.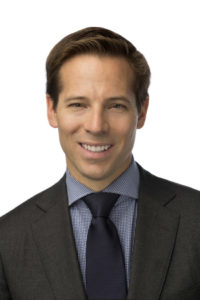 We interviewed Cory on just his eighth day on the job for a piece for our January/February edition. However, here is a sneak peek at a few of the key things he had to say about his new role and what he looks forward to accomplishing:
On Joining the Bank
"Infrastructure, what I love about it, is that it's inter-generational, it's long lasting, it shapes communities, and it drives economies. I think there is no better space to be in.
Once I knew I wanted to stay in infrastructure, the promise of the Bank was just so appealing. The idea of, at a national scale, to play a role in filling a critical gap which I think the Bank can do in getting more built more quickly at better value to taxpayers, was too good to pass up."
The Bank's Role in Canadian Infrastructure Development
"There is this huge area in the middle that are projects that are on the margin: they have economics to them that are challenging or they have other hurdles. But they are fundamentally good projects that just need a nudge to get over the line. That's the place where the Bank can uniquely play and that the whole concept of the CIB is to figure out how do we fill those structural gaps, how do we leverage different pools of capital and different deal structures, and have the Bank play a bridging role to fulfill those."
Regarding the Immediate Future of the Bank
"I feel like my timing coincides really nicely with the maturity and the evolution of the institution. So, in terms of where I focus, I feel the Growth Plan is, in the short term, absolutely the priority. It gives us the opportunity to test some new models, to expand our work into some new sectors of the infrastructure space. We're seeing that with our Alberta irrigation project for instance. I think other areas like zero emissions buses and energy retrofits for buildings are also really good examples of taking the power of the CIB to some new sectors. So, the Growth Plan does that. And, maybe even more importantly, what the Growth Plan does is that it gives us the opportunity to set up a track record of execution and of successful investments that we can then use as a platform to grow from."
To read our exclusive interview with Canada Infrastructure Bank CEO Ehren Cory, be sure to grab a copy of the January/February 2021 edition of ReNew Canada. If you're not a subscriber, click here to make sure you never miss another issue.