The governments of Canada and Ontario announced joint funding of $53 million for the construction of a new recreational centre in King Township.
The Government of Canada is investing over $21.1 million in this project through the Community, Culture and Recreation Infrastructure Stream of the Investing in Canada plan. The Government of Ontario is providing over $17.6 million while the Township of King is contributing more than $14.1 million.
The project will see the construction of a new recreation centre for the Township of King and will include twin ice pad surfaces, an indoor year-round pool and track, gym equipment and multipurpose fitness studio space for yoga, aerobics, and spin classes. The recreation centre will also house a multiuse field house with operable doors to surrounding amenities, including baseball and soccer fields. The project will also explore a number of energy efficient measures for the facility such as natural ventilation, reclaiming waste heat from the refrigeration system, and an open loop geothermal heat exchange.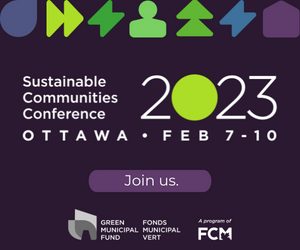 This new complex will provide residents in the Township of King and surrounding communities access to modern and reliable recreational infrastructure where they can enjoy sports, maintain healthy lifestyles and take part in recreational programs and services for years to come.
"By building a new modern recreational centre in King, we are providing community members a place to be able to enjoy sports, maintain active lifestyles and connect with each other all year-round," said Deb Schulte, Minister of Seniors and MP for Vaughan-King, on behalf of Catherine McKenna, Minister of Infrastructure and Communities. "This important investment in King will provide a critical community hub that will make King an even better place to live and raise a family and improve our quality of life."
The community recreational centre is a game changing investment added Stephen Lecce, Ontario's Minister of Education and MPP for Vaughan-King, on behalf of Laurie Scott, Ontario's Minister of Infrastructure.
"I am proud to have delivered the single largest investment in King history and will continue to partner with all levels of government to benefit our community today and well into the future."
According to Steve Pellegrini, Mayor of King Township, the project will be a benefit to all ages and demographics in the community featuring a double pad arena, lap and leisure pool(s), a multipurpose athletic space and other community amenities.
"The multipurpose athletic spaces will offer something for everyone. This amazing centre will be the centrepiece in building a healthy community for years to come."
Featured image: Rendering of King Township Recreation Centre. (King Township)