ReNew Canada is proud to announce its 2023-24 advisory board. 
The purpose of the ReNew Canada advisory board is to:
Attain valuable insights and diverse perspectives from industry experts;
Have communicators-at-large participate in various events across the country; and,
Meet or e-meet annually to discuss news and trends that will inform our content.
MEMBERS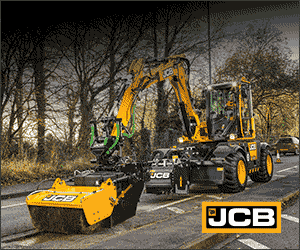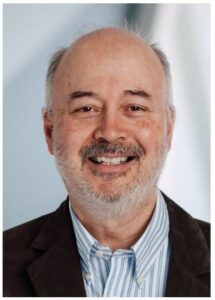 Dr. Quentin Chiotti, Practice Lead, Climate Risk and Resilience, Matrix Solutions Inc.
Chiotti has been working in the field of climate change risk and resiliency for almost 30 years, as an academic, for the not-for-profit sector, different levels of government, and for the private sector. Currently Dr. Chiotti is Practice Lead, Climate Risk and Resilience at Matrix-Solutions, and teaches a climate risk course at the University of Toronto, Scarborough Campus.
A contributor to four national climate change assessment reports, Quentin has over 50 publications, and has experience in the fields of climate change and agriculture, energy, human health, watershed management, and public transit. Over his career he has participated in an advisory/stakeholder role for various agencies on climate change and air quality issues, including the National Roundtable on the Environment and the Economy, the Ontario Expert Panel on Climate Change Adaptation, and the F/P/T Air Quality Management System.
Before joining Matrix-Solutions, Quentin was Senior Advisor, Sustainability and Subject Matter Expert, Climate Risk and Resiliency at Metrolinx from 2015-2021, where he supported business units in asset lifecycle management, design and construction, risk reporting, and operations, including emergency response planning and business continuity management.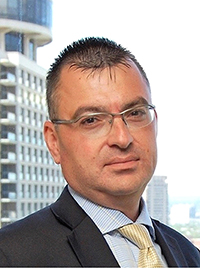 Bill Ferreira, Executive Director, BuildForce Canada
Ferreira has played a leading role in Canada's construction industry for nearly a decade. Bill assumed the role of Executive Director at BuildForce Canada in August 2017, after serving as Vice-President, Government Relations and Public Affairs at the Canadian Construction Association since 2008. Bill has also served as a Senior Policy Advisor in a range of portfolios at the Federal Government, including Citizenship and Immigration, Environment Canada and International Trade. Following government, Bill joined a boutique government relations firm in Ottawa, focusing his expertise on the energy, transportation and telecommunications sectors. Bill also played a pivotal role as Director of Government Affairs at the Forest Products Association of Canada.
Bill was born in Toronto. He's a graduate of Carlton University in Ottawa where he earned a degree in Political Science.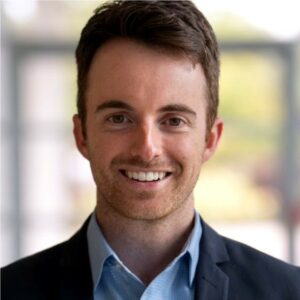 Mark Gaglione, Director, Construction Sciences, EllisDon
Initially trained as an engineer, Mark Gaglione spent the early part of his career in private real estate development.
Now with EllisDon, Mark is a leader the Building and Material Sciences team where he is focused on accelerating the adoption of emerging construction technologies and supporting construction operations nationally.
Mark has played a central role in the proliferation of mass timber within EllisDon and is passionate about low carbon building solutions.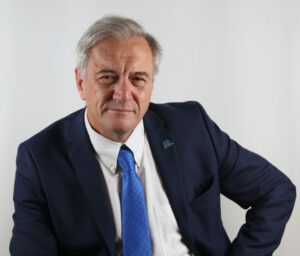 Richard Lyall, President, Residential Construction Council of Ontario (RESCON)
Lyall is an accomplished and experienced executive who has represented the residential construction industry in Ontario since 1991. He is a frequent speaker and popular source quoted by media on construction industry issues. His insightful columns appear regularly in The Toronto Sun, Canadian Real Estate Wealth, Storeys, Builder Bites, Daily Commercial News and Canadian Construction Business. He has a successful track record in advancing RESCON's vision, mission and values through his high-level board and strategy work. He was honoured with the 2019 Canadian Lifetime Volunteer Award from the International Foundation of Employee Benefit Plans for his contributions to enriching the organization's educational efforts and is also on a steering committee of the Chicago-based Council on Tall Buildings and Urban Habitat. He is also on the Ontario Housing Supply Action Plan Implementation Team.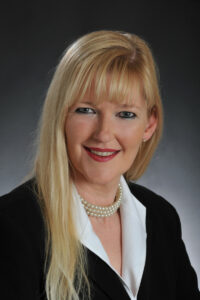 Louise Panneton, President, P1 Consulting
Panneton specializes in the procurement, implementation and evaluation of Alternatives Service Delivery (ASD) and Public-Private Partnerships (P3) solutions. Many of her 20 years of professional experience were spent structuring and delivering innovative service solutions. Most recently, she turned her focus to exclusively support the public sector on designing, validating, evaluating and implementing service solutions. Louise currently works with owner-representatives, who are optimizing their infrastructure portfolio through P3s, ASDs, collaborative contracting frameworks and optimizing in-house resources. Louise's experience in project, facilities and property management provide her with a unique perspective on the most efficient means to deliver and maintain quality services and infrastructure.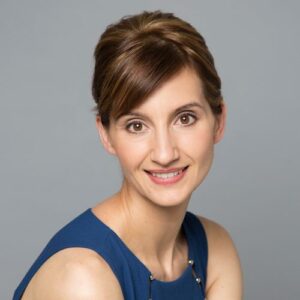 Josipa Petrunic, President & CEO, Canadian Urban Transit Research & Innovation Consortium (CUTRIC)
Petrunic is leading the formulation of several national transportation technology trials related to zero-emissions transportation and "smart vehicles" innovation, including the Pan-Canadian Electric Bus Demonstration & Integration Trial, the Pan-Canadian Hydrogen Fuel Cell Demonstration & Integration Trial, and the National Smart Vehicle Demonstration Project. Dr. Petrunic has built up CUTRIC's consortium to include more than 100 private and public sector companies and organizations across Canada. Previously, she served as the lead researcher in electric vehicle policy studies at McMaster University, and as a senior research fellow in the history and philosophy of mathematics at University College London (UCL) in the United Kingdom in Science and Technology Studies. Dr. Petrunic continues to lecture in Globalization Studies at McMaster University. She currently sits on the Board of the Women's Transportation Seminar (WTS) Foundation and Women's Transportation Seminar – Toronto (WTS Toronto).  In 2018, she was named as one of Canada's Top 40 Under 40 by Bloomberg News and Canada's Top Clean 50. In 2019, she was named Aspioneer Top 10 Influential Women Leaders. In 2020, she received an award in the Canada's Most Powerful Women: Top 100 Awards for her role in the Science and Technology industry.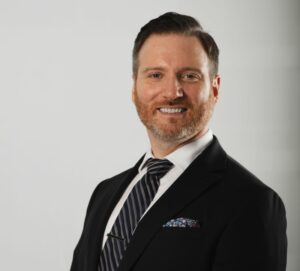 Jesse Unke, VP – Canada, Executive Officer – North America, COWI
Engineering and construction executive with a focus on leading with emotional intelligence as a responsible leader, while utilizing strong relationship-building, operational, strategic planning, finance and analytical skills.
Currently Vice President of Canada and Executive Officer of COWI North America's Senior Executive Team responsible for the North American strategy and operation of over 330 staff across twelve offices in Canada and the United States. As Vice President of Canada, Jesse has direct leadership, accountability, and responsibility for setting and executing Canada's business direction, strategy and goals, and leading COWI's Canadian operations consisting of four offices (North Vancouver/Edmonton/Toronto/Halifax) with over 130 employees. Jesse is actively involved in BC's construction community, as past three-term President for the British Columbia Construction Roundtable.
Jesse is a licensed Professional Engineer in both Canada and the United States, a PMI Project Management Professional, PMI Risk Management Professional, Envision Sustainability Professional, and Certified Canadian Inclusion Professional.
In 2020, Jesse was one of the proud recipients of the 40 under 40 in Canadian Construction, and in 2022 he was named as one of Engineers Canada 30 by 30 EDI Champions for leaders in engineering workplaces.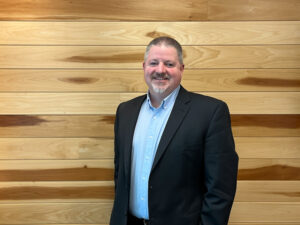 Duncan Williams, President & CEO, Construction Association of Nova Scotia
Williams, ICD.D, joined the Construction Association of Nova Scotia as its President on January 31, 2011.  During the past two decades, Duncan has held Senior and Executive level positions with CNIB in Ontario, New Brunswick and Nova Scotia.  As General Manager for Caterplan, CNIB's food service operation, Duncan had responsibility for more fifty catering and restaurant outlets across Atlantic Canada. He also occupied the position of Executive Director for the Maritimes and with other organizations.
With a passion for government relations, business development, marketing and strategic planning, Duncan enjoys new challenges. He holds a Masters degree from Dalhousie University and Bachelors degree from Memorial University of Newfoundland. His areas of concentration included public administration, marketing, business and social work. He also earned his ICD.D designation from the Institute of Corporate Directors through the Rotman School of Business.
Duncan also sits a several boards including the Workers Compensation Board of Nova Scotia and Construction Safety Nova Scotia.
Duncan is a Doctoral Fellow recipient for his research in vision loss and employment.