GIS technology helps city streamline sidewalk 
inspection process and reduce costs By Rob Santos Provincial legislation requires Canadian municipalities to have their sidewalks inspected annually, a...
Cost rises cast a shadow over government infrastructure plans By John Allen Annual lookaheads are notoriously treacherous as recent years have shown. Barring unforeseen, once-in-a-lifetime global...
A new organization for Canada's underground technology sector Many of the services communities rely on—including water, sewer, stormwater, and telecommunications—involve underground infrastructure. At the same...
An overview of some of the infrastructure projects Canadian companies are working on around the globe SIXTH STREET VIADUCT — U.S. Spanning the Los Angeles River,...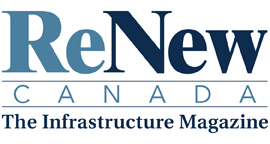 Thousands of Canada's infrastructure key players and policymakers turn to ReNew Canada for exclusive, insightful content to help them build resilient public assets. Along with coverage of all main sectors and regular columns on legal and financing trends, each issue explores timely news, best practices, and focused roundtables.