For the FCM's Taneen Rudyk, now is the time to engage and empower Canadian municipalities  The Federation of Canadian Municipalities (FCM) brings together more than 2,000...
While the COVID-19 pandemic eased, and life inched toward to normal, economic turmoil and rising inflation emerged as the next obstacle to overcome for...
In 2019, the Government of Ontario announced one of the biggest capital project pipelines, with 30 projects valued at $65 billion and a significant...
The Canada Green Building Council (CAGBC), in partnership with the University of Toronto (U of T), announced a contribution of $1.7 million in funding...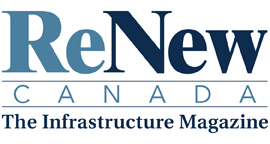 Thousands of Canada's infrastructure key players and policymakers turn to ReNew Canada for exclusive, insightful content to help them build resilient public assets. Along with coverage of all main sectors and regular columns on legal and financing trends, each issue explores timely news, best practices, and focused roundtables.