More than 250 people joined the Ontario Public Works Association in Mississauga for the 2019 annual conference and awards luncheon. This year's conference, Navigating the...
The rise of populist governments and politics is changing the way we need to approach the narrative on building infrastructure in Ontario, North America,...
The posturing and politicking has already begun in the run up to two significant elections taking place in 2019. And both will have a...
It's difficult to project what will happen in a year ahead when so much still seems up in the air, especially on the political...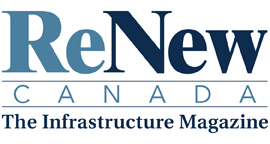 Thousands of Canada's infrastructure key players and policymakers turn to ReNew Canada for exclusive, insightful content to help them build resilient public assets. Along with coverage of all main sectors and regular columns on legal and financing trends, each issue explores timely news, best practices, and focused roundtables.