Addressing the skilled labour shortage in the Canadian construction industry is a national pastime, with seemingly no shortage of attention paid by the federal...
By H. David Edinger, Mollie Deyong and Sharla Johnson Owners owe a procedural duty of fairness to all compliant bidders during the tendering process, but...
Carol Miwa has more than 25 years of experience in management and auditing for quality assurance of health and safety, environmental and sustainability, and...
By Colliers Project Leaders Centennial's A-Building Expansion will be the country's first zero-carbon, mass timber academic facility when it opens in Fall 2023. The building's...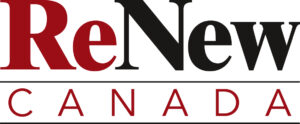 Thousands of Canada's infrastructure key players and policymakers turn to ReNew Canada for exclusive, insightful content to help them build resilient public assets. Along with coverage of all main sectors and regular columns on legal and financing trends, each issue explores timely news, best practices, and focused roundtables.