We are just a few days into the throes of the election campaign, and already infrastructure is having an early impact in the national...
In the past decade, Canada has seen record investment in infrastructure from the federal government. But despite annual commitments of billions of dollars from both...
Most expectations for the pending arrival of automated vehicles (AVs) involve increases or decreases in personal risks such as safety, security, cyber-hacking, or privacy....
The Residential Construction Council of Ontario (RESCON) released the results of a construction skilled trades survey conducted in the Greater Toronto Area during a...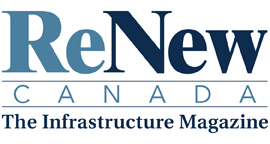 Thousands of Canada's infrastructure key players and policymakers turn to ReNew Canada for exclusive, insightful content to help them build resilient public assets. Along with coverage of all main sectors and regular columns on legal and financing trends, each issue explores timely news, best practices, and focused roundtables.