Calgary's Bonnybrook Cogeneration Expansion project turns waste gas into power By George Koch Sewage treatment generates large volumes of gases as solids are broken down by...
The Residential Construction Council of Ontario (RESCON) is hosting a free virtual conference Oct. 6, 2022, called Housing Supply Summit 2.0: Progress Report, to...
Climate change is causing a steady increase in the frequency, intensity and duration of weather-related natural disasters. Damages caused by floods and rainstorms comprise...
Getting started on climate adaptation and resiliency plans By John Estey Climate change is here to stay, and its impacts are creating different challenges for communities...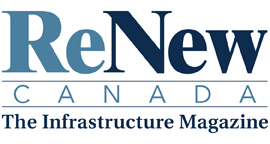 Thousands of Canada's infrastructure key players and policymakers turn to ReNew Canada for exclusive, insightful content to help them build resilient public assets. Along with coverage of all main sectors and regular columns on legal and financing trends, each issue explores timely news, best practices, and focused roundtables.