Many will recall a dramatic rescue of two men by police in west-end Toronto after they were trapped in a flooded, below-ground parking elevator...
The adoption of mass timber has been slow in Canada. There is a lack of knowledge of the material among project owners, zoning and...
About a month ahead of the Oct. 21 federal election, Transport Futures hosted a special transportation debate at the University of Toronto. Moderated by...
We are just a few days into the throes of the election campaign, and already infrastructure is having an early impact in the national...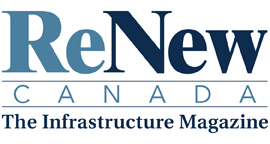 Thousands of Canada's infrastructure key players and policymakers turn to ReNew Canada for exclusive, insightful content to help them build resilient public assets. Along with coverage of all main sectors and regular columns on legal and financing trends, each issue explores timely news, best practices, and focused roundtables.