By Glenn Miller Making tangible progress on climate goals in a country as spread out and geographically diverse as Canada was always going to be...
Nothing in construction happens overnight. It is almost always the result of long days, late nights, trial and error, more trials, and more errors,...
Quebec quarry introduces new soil management model for construction industry By Mark Cardwell Urban environment expert David Garant isn't surprised by the operational success of a...
Despite numerous obstacles, Royal Inland Hospital's new patient care tower was delivered on time When it comes to dealing with a pandemic, hospitals play a vital...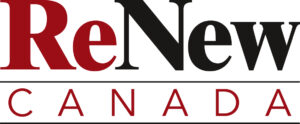 Thousands of Canada's infrastructure key players and policymakers turn to ReNew Canada for exclusive, insightful content to help them build resilient public assets. Along with coverage of all main sectors and regular columns on legal and financing trends, each issue explores timely news, best practices, and focused roundtables.