The Residential Construction Council of Ontario (RESCON) released the results of a construction skilled trades survey conducted in the Greater Toronto Area during a...
As governments across Canada prepare to spend close to $300 billion on infrastructure in the next decade, the conversation continues to focus on the...
The governing New Democratic Party (NDP) and the challenging United Conservative Party (UCP) have released their platforms ahead of the April 16th election, providing...
Leaders from across the North American energy sector gathered in Toronto for the Fortis Energy Exchange, focused on fostering dialogue on the industry's biggest...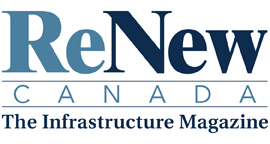 Thousands of Canada's infrastructure key players and policymakers turn to ReNew Canada for exclusive, insightful content to help them build resilient public assets. Along with coverage of all main sectors and regular columns on legal and financing trends, each issue explores timely news, best practices, and focused roundtables.