---
Canada's Energy Transition – Oct. 19, 2023
With the shift from fossil fuel to zero-carbon energy sources, Canada's energy transition is in full swing. What does this mean for organizations like municipalities, construction firms, and transportation entities, and what are they doing to prepare for this transition? Some are already on an energy transition spectrum; some are taking the leap; and others are being pushed.
Whatever path they're on, hear from infrastructure stakeholders about how their organizations are trying to close the gap between strategy and implementation. Find out where you are on the energy transition path, and if you're at risk of being left behind.
https://www.crowdcast.io/c/canadas-energy-transition
PANELISTS: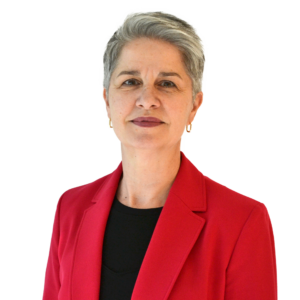 Marie-Jose (MJ) Croonen, Energy Business Line Lead, Canada, AECOM
Croonen began her career in the energy industry 33 years ago as part of a team working on multiple GHG reduction technologies in Europe. With a focus on solar energy, MJ developed a number of innovative renewable projects. This led to a career in Canada where she now works to form effective teams; strengthen connections with policymakers, government, and industry; and build new energy industry partnerships.
Given her deep knowledge of the energy market, MJ supports AECOM clients by helping them to implement strategies in emerging markets such as district energy and hydrogen to effectively meet their business goals and ambitious GHG reduction targets.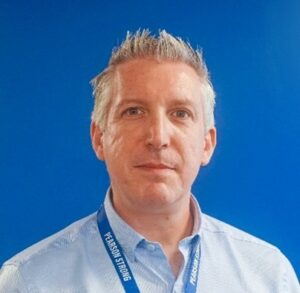 Todd Ernst, Director, Aviation, Infrastructure, Energy & Environment, Greater Toronto Airport Authority (GTAA)
Ernst (MBA, CPA, CMA, P.Eng, CMVP, FMP) is Director Aviation Infrastructure, Energy and Environment at the Greater Toronto Airports Authority (GTAA).
His responsibilities include the environment and climate change programs as well as the operation and maintenance of the airport utilities and 117MW cogeneration facility. He is also responsible for the maintenance of the airfield electrical systems and vehicle fleet. Prior to joining the GTAA Todd's career spanned roles in environment, energy and finance in both industry and consulting.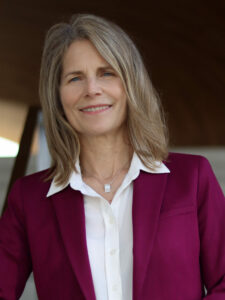 Carolyn Bowen, Director, Climate and Environment, The City of Calgary
Bowen has led the development of several key initiatives at the City of Calgary including being the first City in the North America to be fully registered to ISO14001, the development of The City's first Corporate Greenhouse Gas Plan in 2005, was involved in drafting the City Climate Change Accord signed on by member of the Global World Energy Cities Partnership in 2009 and led the development of Calgary's Food Systems Strategy and Calgary's Flood Resilience Plan after the devastating 2023 flood in Calgary.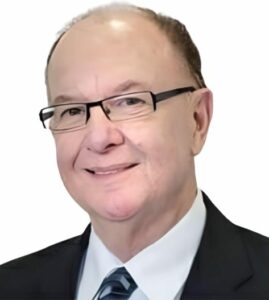 William (Bill) Smith, Senior Vice President, Operations and Engineering, Terrestrial Energy
William Smith has 35 years of experience in the energy business, including over 20 years in the nuclear industry at Ontario Hydro and Ontario Power Generation between 1981 and 2002. He worked as a Resident Project Engineer at Bruce and Darlington during the construction and commissioning phases, and subsequently advanced to a senior leadership role as the Vice President of Supply Chain where his responsibilities included all nuclear procurement, materials management and source surveillance activities.
Smith joined Siemens Canada in 2002, rising to become the Senior Vice President of Siemens' energy business in Canada, which included power generation and transmission, oil and gas and smart technologies across the energy sector. He was responsible for all sales and marketing, manufacturing, service delivery and project management and successfully built the business into a billion-dollar enterprise.
During Smith's tenure in both the private and public sector, he has developed deep experience and capability in major project execution, building team capability and managing external interfaces with clients, suppliers and regulators.
Smith holds a B. Eng (with Distinction) from Carleton University and an MBA from the Schulich School at York University. He is a P. Eng registered with the Professional Engineers of Ontario (PEO) and with the Association of Professional Engineers and Geoscientists of Alberta (APEGA).
SPONSORED BY:

---
Smart Construction – November 15, 2023
The technology of digital twins is shaping the future of construction. A digital twin allows designers and constructors to collaborate and test their ideas through virtual simulations. It can also improve cost and schedule performance, making pre-planning in a digital environment a vital step in the construction process.
Hear from the contractors and project owners that are on the cutting-edge of this digital construction technology and how it improves the process not just before and during construction, but throughout the lifecycle of the project.
https://www.crowdcast.io/c/smart-construction
SPONSORED BY: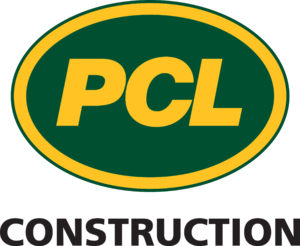 ---
PREVIOUS DISCUSSIONS
Sustainable Construction – August 30, 2023
Watch the replay: https://www.crowdcast.io/c/sustainableconstruction
ReNew Canada's INFRAIntelligence discussion series focuses on expert insights into the state of the national infrastructure landscape, including energy, transportation, transit, and healthcare.
Past topics of discussion include:
And more…
Have an idea for an upcoming INFRAIntelligence webinar? Reach out to editor John Tenpenny at [email protected]
Interested in sponsoring an upcoming webinar or aligning your brand with a specific topic, reach out to Nick Krukowski at [email protected]
Missed one of our previous INFRAIntelligence discussions? Watch them for free on YouTube. Click the links below for access to the conversations: