ReNew Canada's INFRAIntelligence discussion series focuses on expert insights into the state of the national infrastructure landscape, including energy, transportation, transit, and healthcare.
Past topics of discussion include:
And more…
Have an idea for an upcoming INFRAIntelligence webinar? Reach out to editor John Tenpenny at [email protected]
Interested in sponsoring an upcoming webinar or aligning your brand with a specific topic, reach out to Nick Krukowski at [email protected]
PAST DISCUSSIONS
---
Building Retrofits into Renewal Cycles – November 24
It is estimated that retrofits of large buildings can reduce building-sector emissions by up to 21.2 million tonnes of CO2e by 2030. Although the potential and importance of deep carbon retrofits are generally known, implementation at the building level has not been clear.
The most cost-effective way is to complete deep carbon retrofits and upgrades as part of the normal building renewal cycles. For high-impact retrofits like enclosure and heating system upgrades, planning ahead is essential. Owners might have one opportunity over the next 30 years to align deep carbon retrofits with the building's renewal plan.
https://www.crowdcast.io/e/INFRANetZeroBuildings
Meet our panelists: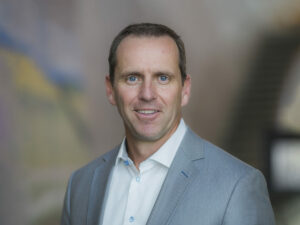 Mike Wieninger – COO, Canadian Operations, PCL Construction
Mike is responsible for PCL's Buildings and Civil operations across all provinces. He began his PCL career in Calgary, Alberta, Canada, in 1996 as an estimator. His career quickly progressed with Mike holding numerous senior-level roles in Calgary, Edmonton and Toronto. Prior to his current role as COO, Mike was most recently executive vice president, Canadian Buildings, and senior vice president / district manager for Toronto. In 2016, Mike joined PCL's Office of the CEO, bringing with him over 25 years of experience in the construction industry while making significant contributions to the execution of several high-profile projects across Canada. Mike's passion is building successful outcomes for PCL's clients while influencing a culture of innovation that pushes the Canadian operations forward.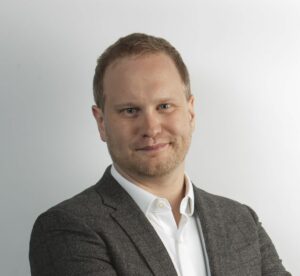 Devon Stopps, Senior Engineer, Environment & Climate Division, City of Toronto
Devon is a Senior Engineer with City of Toronto's Environment and Climate Division, focused on moving all buildings within Toronto toward net zero emissions. Devon works across public-facing programs providing retrofit navigation and loans for existing buildings, as well as working advocacy and program development. In addition, Devon's group recently launched the Deep Retrofit Challenge program to drive uptake of high-performance building retrofits while sharing knowledge through open-sourcing project designs, budgets, and energy & emissions data.
Devon's expertise extends beyond building systems and energy efficiency into finance, data analysis, and strategy. Devon has an extremely strong and diverse technical background with over fifteen years of experience providing technical guidance, operating entrepreneurial businesses, developing and implementing policies and strategies, building teams, and integrating big data into decision making processes.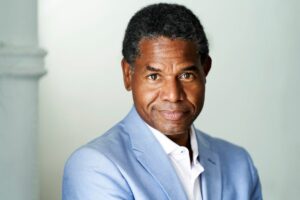 Kirk Johnson, President, Eco-Efficiency Consulting
For more than 15 years, Kirk has led the design and delivery of over $300M sustainability, workforce development, and decarbonization programs across Canada for funders like NRCan, CaGBC, City of Toronto, OPA/IESO, Province of Ontario (MOE), Environment & Climate Change Canada (ECCC), GreenON, Humber College, University of Waterloo, and Toronto Hydro.
His direct energy retrofit project work covers all building systems in over 300 locations, 1000+ buildings benchmarked across Canada forCaGBC, and design/management of $40M in renewable/retrofit finance revolving funds. Kirk is the former Chair of Earth Day Canada.
Kirk's industry engagement includes advisory group membership on the MaRS/CaGBC IREE Investor Confidence Project, TAF's MURB Heat Pump / Deep Energy Retrofit initiative, Co-chairing Toronto's District Energy working group, and recent speaking events for Efficiency Canada, Urban Land Institute, and Conservation Ontario. His present focus is decarbonization and workforce development with capacity-building programs developed/delivered for 25 municipalities, Humber College, and University of Waterloo.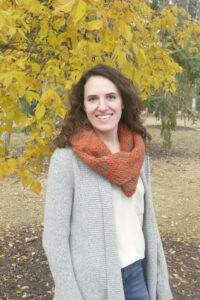 Shannon Giebelhaus, Energy Advisor
As an enthusiastic, avid learner with a passion for all things efficiency, Shannon navigates her journey in the energy industry with an open-mind and a can-do attitude. Her excitement around new ideas and upcoming innovation have led her to several unique opportunities that she attributes to her success.
Shannon approaches her work with a holistic mindset, valuing the impact of change on all scales, and how complex systems work together. Before working in the energy efficiency industry, Shannon embraced this philosophy through her work in the agricultural industry, with small-scale, sustainable farms all over the world.
Today, Shannon is an energy advisor, where she shares her knowledge with homeowners by educating them on the energy efficiency upgrades they can make in their homes.
SPONSORED BY:
---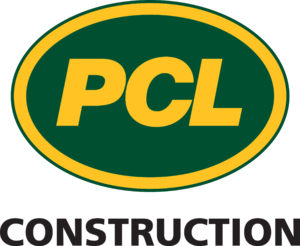 Harnessing Green Energy to Achieve Net Zero July 28
As Canada sets out on a transformative journey to reach net-zero GHG emissions by 2050, we need a powerful boost from wind energy, solar energy, and energy storage. These technologies will play a central role in driving the rapid decarbonization and massive expansion of electricity production required to make net-zero a reality.
Wind and solar energy infrastructure projects have contributed more to Canada's installed electricity-generating capacity than any other technologies over the last decade. Much of this growth is attributable to significant cost reductions, a product of game-changing technological improvements.
The field of energy storage is also growing rapidly: Canada currently has a total utility-scale energy-storage capacity of more than 130 MW / 250 MWh, 10 per cent of which came online in 2020 alone.
https://www.crowdcast.io/e/INFRAGreenEnergy
Meet our panelists: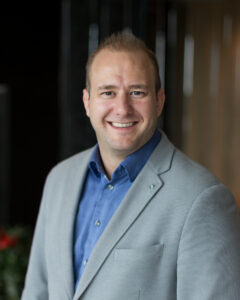 Andrew Moles, Director of Solar, PCL Construction
Andrew started working on solar projects in 2009 and has since ushered the expansion across Canada, the United States and Australia. Andrew continually demonstrates superior skills in strategically leading PCL's solar division in continued success. With over 14+ years in the construction industry working in renewable energy construction, Andrew has acquired the knowledge and experience required to tackle any complex project using a client-focused approach. He provides strong leadership to the project teams, making sure PCL lives up to its company values of honesty, integrity, respect, dynamic culture and passion. He's passionate about renewable energies and utilizing them to cleanly power neighboring communities for decades to come. It's Andrew's hope that future generations will look back on his work with gratitude and pride.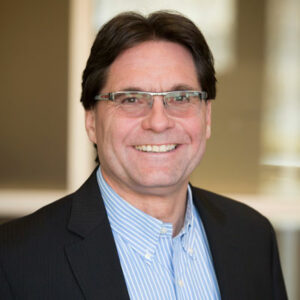 Robrert Hornung, President & CEO, Canadian Renewable Energy Association (CanREA)
Robert Hornung leads a member-based organization focused on ensuring that wind energy, solar energy and energy storage play a central role in transforming Canada's energy mix. He was the longstanding president of the Canadian Wind Energy Association (CanWEA), which united with the Canadian Solar Industries Association (CanSIA) to form CanREA. Robert previously worked on climate-change issues with the Pembina Institute and Environment Canada, among other organizations. He serves on the Advisory Council of Positive Energy, a University of Ottawa research project that seeks to strengthen public confidence in Canadian energy policy. Robert is based in Ottawa.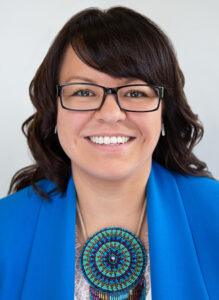 Chief Sharleen Gale, Chair of the Board, First Nations Major Projects Coalition (FNMPC)
Sharleen Gale has been an elected Councillor of the Fort Nelson First Nation since 2009. She is an active member of the Fort Nelson First Nation and envisions a future where all members are working together to become a strong, proud, healthy, and self-reliant Nation. She is the grand-daughter of Fred Burke and Madeline Needlay. Her roots run deep in the lives of her people and she enjoys being on the land with her family exploring the territory and teaching her son the traditional ways on the lands and how to hunt, fish, and gather medicines and berries. As a leader and Chief of the Nation, she understands the importance of a upholding the spirit and intent of the treaty by asserting her peoples' rights to their land and taking responsibility for ensuring that our future generations are able to live their lives in their territory in a way that honours our ancestors. Sharleen started her career at Westcoast Energy Inc. in 2000. Her various roles working in Administration, Finance, Maintenance, Planning and in Leadership have given her extensive experience in the oil and gas sector, the corporate world and the vision to ensure our people are managing our lands and our resources in our territory to the benefit of our members. Sharleen is the chair of the First Nations Major Projects Coalition (FNMPC) and believes that First Nations need to have the opportunity to have equity in major project infrastructure and access to meaningful financing for these projects happening in their territories. One that focuses on a balance approach of economic prosperity and environmental stewardship. Several First Nations have formed the First Nations Major Projects Coalition for the purposes of examining how ownership of major resource projects on their lands could be facilitated and how environmental practices can be improved to meet their needs.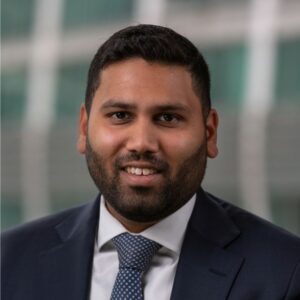 Pranav Shah, Director Investments (Clean Energy), Canada Infrastructure Bank (CIB)
Shah joined the CIB's Investments team in 2019. As a director, Pranav is responsible for structuring and leading the CIB's investments in the Clean Power sector, specifically in renewable energy, energy storage and transmission assets.
Pranav brings significant international power project financing experience to the CIB, having worked on complex capital raises for a broad spectrum of power asset classes, including thermal power (coal gas), renewable energy (utility scale solar, rooftop solar, wind, bioenergy, energy from waste) and energy storage. Prior to joining the CIB, Pranav was a member of Investec Bank's Power and Infrastructure Finance team in London, New York and Toronto where he supported over US$15 billion in transactions.
Pranav holds a HBBA from Wilfrid Laurier University with a specialization in Finance.
SPONSORED BY: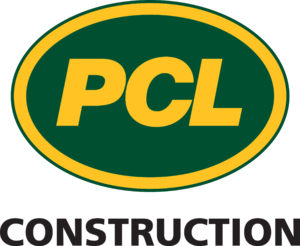 ---
Missed one of our previous INFRAIntelligence discussions? Watch them for free on YouTube. Click the links below for access to the conversations: