Waterfront Toronto marked the arrival of a colourful new bridge that will become a landmark on Toronto's skyline, connecting the future Villiers Island to surrounding revitalized Port Lands.
The 57-metre long bridge will span the future mouth of the Don River, where Cherry Street currently meets the Polson Slip. This is the third bridge to be delivered as part of the Port Lands Flood Protection project, with the final Cherry Street North vehicular bridge scheduled to arrive in Spring 2022.
"This bridge will connect Toronto with its bright and promising future, advancing our goal of making our waterfront one of the world's very best," said Stephen Diamond, Chair, Waterfront Toronto. "The future Villiers Island will be one of the most exciting new places to live and work in Canada, with new parks and access to Lake Ontario."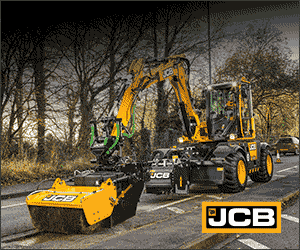 The Port Lands Flood Protection project is jointly funded by the Government of Canada, the Province of Ontario and the City of Toronto and will provide flood protection for areas east of the Don River and Port Lands, with the south side of Villiers Island to be bounded by a new naturalized river valley featuring extensive open green space and new public amenities.
"The arrival of the Cherry Street South Bridge is a key milestone in the transformation of Toronto's waterfront," added Julie Dabrusin, MP for Toronto-Danforth. "This bridge is vital to connecting Villiers Island and is an instrumental part of our work to provide flood protection to southeastern portions of downtown Toronto, while also creating public and green space that everyone can enjoy."
Villiers Island is also anticipated to become the first climate-positive community in Canada. Its future development, along with the McLeary District, the Unilever Precinct, and more, is made possible through the Port Lands Flood Protection Project.
"The arrival of the second Cherry Street bridge marks an exciting milestone in our city's plan to build up our waterfront and turn it into an accessible new mixed-use community," said Mayor John Tory. "This specific bridge will provide much-needed walking and cycling paths for those who live in and around the area or those who are looking to visit the new Villiers Island once it is complete. I want to thank the Federal and Provincial governments for working with us on the Port Lands Flood Protection project and for ensuring that the investments we are making in Toronto now will serve generations to come."
Featured image: (Waterfront Toronto)