Construction work is now underway on the University of Toronto (U of T) Landmark Project, which will revitalize the historic core of the St. George campus and accelerate the university's climate action goals.
In May, crews began preparatory work, removing soil for testing, erecting fencing to protect trees and bringing backhoes, trucks and other equipment to the site. All work has been done in strict accordance with the province of Ontario's COVID-19 safety measures.
The three-year Landmark Project – the most significant open space project in the university's history – will make the campus more pedestrian friendly and accessible, create new green spaces and also enable the installation of a massive underground geoexchange field that will help reduce U of T's greenhouse gas (GHG) emissions by an estimated 15,000 metric tons per year, a key component of the university's Low Carbon Action Plan. U of T's goal is to curb GHG emissions by 37 per cent from 1990 levels by the year 2030.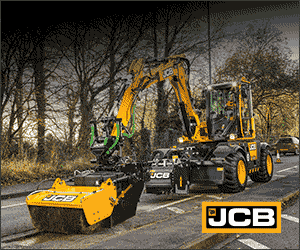 Scott Mabury, U of T's vice-president, operations and real estate partnerships, says the goal is to complete as much of the soil excavation and drilling work as possible while campus remains sparsely populated due to COVID-19 restrictions.
"There are very few people on campus and there are hundreds of trucks that need to come and go, so we're going to try and take advantage of this condition to the extent possible," said Mabury.
Mabury adds that the geoexchange project is something that will not only help U of T achieve its emissions goals but will also allow the university to save money on its utility bill "that can be directed into the classroom and into further carbon reduction strategies."
The Landmark Project is the result of years of planning and consultations dating back to 2013. It is made possible by the contributions of more than 2,600 donors.
For updates on the progress of this project, click here.
Featured image credit: U of T, photo by Nick Iwanyshyn.