The final federal budget of Prime Minister Justin Trudeau's first mandate provided put infrastructure on the backburner, but did deliver on a few initiatives that will support the sector.
Notably, the federal government has dedicated additional funds to support municipal infrastructure development by temporarily increasing gas tax revenues.
"To give our communities the help they need, and to ensure that money earmarked for communities is invested as intended, we will be giving a one-time boost to municipalities through a municipal infrastructure top-up—doubling this year's federal commitment through the Gas Tax Fund," Morneau said.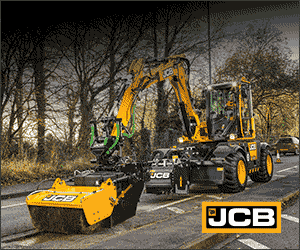 There were two new commitments to labour made in the new budget, focusing on students and new training. The new Canada Training Benefit will give Canadians $250 towards the cost of future training each year, with a cumulative cap of $5,000. There are also supports through the Employment Insurance program to help offset the cost of missed time at work while the training is undertaken.
The government has set a target of 84,000 new student work placements across Canada over the next five years. While some of these positions will impact the infrastructure industry, not all of these positions are focused on the skilled trades.
A new national plan would see the delivery of high-speed internet to every home and small business in Canada by 2030. This plan will be supported by the Accelerated Investment Initiative launched in the fall of 2018.
Lastly, the federal government is going to help both consumers and businesses with the purchase of low emissions vehicles. "We are taking steps to make zero-emission vehicles more affordable for more Canadians, with a new federal purchase incentive of up to $5,000 for electric battery or hydrogen fuel cell vehicles for Canadians who want to make the switch, and pay less at the pump," Morneau said. "We'll also provide immediate expensing to a full range of zero-emission vehicles, so that businesses that want to switch over their fleet can recoup that investment sooner."
Here is what industry stakeholders are saying about this year's budget in regards to the infrastructure-related announcements:
"CCA (Canadian Construction Association) had wished to see a fiscal remedy for the ongoing steel and aluminum tariffs, some relief for our heavy construction sector that is facing new challenges with carbon pricing, and a strong commitment to improving the flow of infrastructure funding."
''The CCA continues to applaud the efforts of the government on the Investing in Canada plan, particularly the $2.2 billion top-up to support municipal and local priorities. We believe these proposed measures will indeed help "Build a better Canada" and look forward to working with the government on their timely adoption."
– Mary Van Buren, President of the Canadian Construction Association
"Today's budget elevates this federal-municipal partnership as the way to build better lives for Canadians. It puts community-building tools directly in local hands by growing next year's core federal funding transfer to municipalities. It implements our urgent recommendations to close Canada's rural Internet gap. And by investing in FCM's programs, it builds on a federal-municipal collaboration that has been directly enriching the lives of Canadians for decades."
"The Gas Tax Fund is the long-term, predictable federal funding stream that local governments rely on to deliver thousands of infrastructure projects each year. For communities of all sizes, growing this transfer means better roads, bridges, transit, recreation centres and more. This is about empowering local governments to do what they do best: deliver cost-effective solutions that build better lives for Canadians."
"The national broadband strategy announced today is a major boost for Canada's rural, remote and northern communities. In 2019, high-speed Internet is an essential service—for businesses looking to compete and for our everyday quality of life. Today's announcement is a strong response to FCM's call to prioritize universal Internet access for two million Canadians who still can't access a reliable connection."
– Vicky May-Hamm, President of the Federation of Canadian Municipalities
"This government has made historic and much needed investments in urban infrastructure in the Toronto region and right across the country. Last year's focus on funding National Trade Corridors was a welcome step and the Board is encouraged to see that commitment reaffirmed in this budget. While we support this year's modest $2.2 billion municipal top-up to infrastructure through the gas tax fund, the Board would have preferred a long-term commitment to municipalities."
"The budget contains a number of positive initiatives. However, it does not fully meet the long-term challenges that the Toronto region faces, including tax and fiscal competitiveness, and long-term funding for urgent infrastructure requirements."
– Toronto Region Board of Trade
Note: The quotes used from Finance Minister Bill Morneau were taken from the text of the speech and not the delivery of the speech.