WSP Canada has been named as the owner's engineer for Heidelberg Materials North America's Carbon Capture, Utilization, and Storage (CCUS) project, to be constructed at its cement plant in Edmonton, Alberta.
The CCUS project will capture emissions from the Heidelberg Materials cement production facility as well as the associated combined heat and power plant that will be constructed, located in the northwest of the city. The goal is for the project to capture, at full-scale, one million tonnes of CO2 annually.  This project is the first of this scale for the cement industry worldwide.
"Carbon capture technologies can provide significant emissions reductions that help move Canada towards its goal of being net zero by 2050," said Daniel Matthews, VP, Business Development & Strategic Growth at WSP in Canada. "Our team is proud to work on projects like this as we continue to deliver as a key service provider in the decarbonization of Western Canada."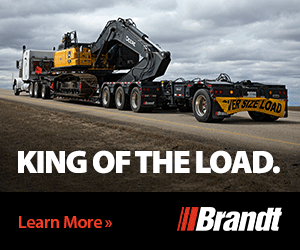 The Edmonton CCUS Project represents a key milestone in Heidelberg Materials' commitment to substantially reducing the Company's carbon footprint.
"We are thrilled to partner with WSP as the Owner's Engineers for the Edmonton CCUS Project," said Joerg Nixdorf, vice president of Cement at Heidelberg Materials. "Their proven track record of delivering high-quality and sustainable engineering solutions aligns perfectly with our vision of driving decarbonization in the cement industry. Together, we will push the boundaries of what's possible and create a truly transformative project."
The Heidelberg Cement CCUS project, pending finalization of government funding, regulatory approvals and the award of carbon sequestration rights, could be in service as early as 2026.
Featured image: (Heidelberg Materials)