The Government of Canada is helping close the connectivity gap in Manitoba through a combined investment of $83.9 million that will enable 112 rural and remote communities to get online and access high-speed Internet. Of these 112 communities, 48 are First Nations and 21 are located in regions without year-round road access. This investment will allow all Manitobans to do business online, participate in distance education, and take advantage of the opportunities afforded by the digital age.
"Access to high-speed Internet is not a luxury; it's essential. High-speed Internet service is a basic tool that all Canadians should have access to, regardless of where they live," said Navdeep Bains, federal minister of innovation, secience, and economic development. "Canadians need this service to do business, upgrade their education and build stronger communities."
Investing in high-speed Internet infrastructure helps Canadians access information, participate in the economy and stay in touch with friends and family. It also connects schools, hospitals, libraries, and businesses to networks that are essential to their services.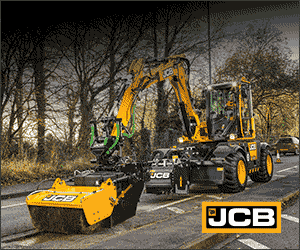 "There is enormous potential in northern Manitoba. Developing that potential is a priority of our provincial government, and to do that we need the tools to maximize our opportunities," said Brian Pallister, premier of Manitoba. "This exciting project to increase and deliver reliable access to broadband networks is key to unlocking the potential of our remote northern communities."
Of the $83.9 million invested in Manitoba:
$43.7 million will come from the Connect to Innovate program;
$3.5 million will come from Indigenous Services Canada;
$20 million will come as an in-kind contribution from the Government of Manitoba; and
$16.7 million will come from other contributors.
The companies receiving federal funding are:
Clear Sky Communications—$33.5 million to provide 72 communities, including 37 First Nations communities of which 18 are located in remote regions of northern Manitoba, and 88 institutions with access to high-speed Internet services that is on par with southern urban areas;
Valley Fiber Limited—$10.3 million to improve high-speed Internet service for 27 communities and 30 institutions;
Bell MTS—$2.7 million to improve connectivity for eight communities, of which six are First Nations, and nine institutions in Northeastern Manitoba; and
Broadband Communications North—$673,000 to improve connectivity for a total of six underserved communities, of which five are First Nations.
The Government of Manitoba's $20 million in-kind contribution is for Clear Sky
Connect to Innovate is a program that aims to provide Canadians in underserved communities with access to high-speed Internet by investing in backbone networks, upgrading capacity, and extending access.
The $500 million invested under the Government of Canada's Connect to Innovate program will go toward building the digital backbone of high-speed Internet networks. Backbone networks are the digital highways that move data in and out of communities. These highways carry large amounts of data that are essential for schools, hospitals, libraries, and businesses to function in a digital world.
Connect to Innovate will also fund last-mile connections to households that don't have high-speed Internet.