The Government of Ontario has announced details of a $28.5-billion transit expansion plan, aimed at providing significant improvement to the Greater Toronto Area transit system.
"Our government is investing in transportation to bring relief and new opportunities to transit users and commuters," said Premier Doug Ford. "We announced the new Ontario Line to deal with the dangerous congestion on Line 1, the Yonge North Subway Extension that will connect the subway to one of the region's largest employment centres, the three-stop Scarborough Subway Extension to better serve communities, and the Eglinton Crosstown West Extension — a large portion of which will be built underground to keep people and goods moving on our roadways. This is our plan, our priority."
The province will invest $11.2 billion to support these four rapid transit projects. This funding over-delivers on the government's commitment to put $5 billion into subway extensions.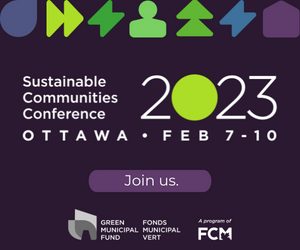 This funding is in addition to the contributions previously made to enhance transportation in Ontario. In the Government's first nine months in office, expansion of GO Train service to Niagara Falls and St. Catharines has been put in place years ahead of its previous schedule; enhanced GO Train service to Kitchener-Waterloo region; committed billions to transit projects for Hamilton and Ottawa regions; moved ahead with procurement of the Hurontario LRT; and announced $1.3 billion to repair and rebuild highways across the province, as well as billions in infrastructure to better support our rural communities.
"Today we are embarking on the most ambitious provincial transit build-out Ontario has ever seen," added Monte McNaughton, Minister of Infrastructure. "This is great for people and good for jobs."
The Government revealed the overall cost of each project, as well as its expected completion date:
The Ontario Line will cost $10.9 billion and will be delivered by 2027.
The Yonge North Subway Extension will cost $5.6 billion and should be open soon after the Ontario Line.
The Scarborough Subway Extension will cost $5.5 billion and will be delivered before 2030.
The Eglinton Crosstown West Extension will cost $4.7 billion and will be delivered before 2031.
The projects will require a combined $28.5 billion, of which the province has committed $11.2 billion.
TTC Update
As part of the announcement, Premier Ford reaffirmed the government's commitment to working with the City of Toronto to upload the TTC subway infrastructure.
"The TTC is a vital service that supports not just Torontonians but the people of Ontario," said Jeff Yurek, Minister of Transportation. "Our government is continuing to work in good faith with the city under the Terms of Reference to make sure that we can build better transit faster."
The Terms of Reference agreed between the province and the City of Toronto have guided discussions on uploading subway infrastructure from the city to the province, including the building and maintenance of new and existing subway lines. These discussions continue regarding existing subway lines.