Aïda Nciri has joined the QUEST network as the new senior lead for projects & advisory services.
"We are thrilled to welcome Aïda to the team! Aïda has extensive expertise in energy systems analysis, climate policies, and urban governance," said Tonja Leach, executive director at QUEST. "She will be a resource for QUEST Subscribers and clients as she will be leading a number of projects and delivering advisory services."
Aïda holds a PhD from the University of Calgary where she specialized in energy and environmental systems. Her dissertation analyzed low-carbon policies developed by the three levels of governments and their impacts on distributed generation, and district energy systems in particular, in Alberta. Her previous work experience includes roles with Energy Efficiency Alberta and the Calgary Climate Hub.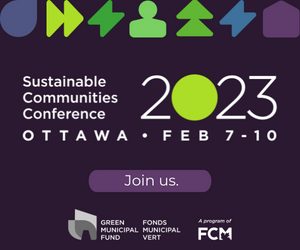 "I am passionate about community engagement and working with organizations to develop and deliver projects advancing low-emission communities," said Nciri. "I joined the QUEST team because I share the organization's vision and ambition to implement on-the-ground solutions in Smart Energy Communities."
Nciri will be located in the organization's Calgary office.