Prince Edward Island's 33rd Premier Dennis King and new members of Executive Council were sworn in during a ceremony in Georgetown, all of which are members of the Progressive Conservative party despite its minority status..
"I am honoured to serve as Premier of Prince Edward Island, and I look forward to working with the new members of cabinet," said Premier King. "We have been presented with a unique privilege to serve the people of Prince Edward Island each and every day. As we move forward, together, we will fulfill our commitment to working hard for, and with, Islanders to strengthen our province."
The ceremony was presided over by Her Honour Antoinette Perry, Lieutenant Governor of Prince Edward Island. Premier King named the following members to Executive Council: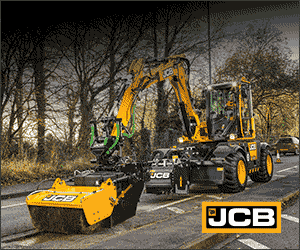 Honourable Dennis King, Premier and President of the Executive Council, Minister responsible for Intergovernmental Affairs, Minister responsible for Indigenous Relations, Minister responsible for Acadian and Francophone Affairs
Honourable Darlene Compton, Deputy Premier, Minister of Finance, Minister responsible for Status of Women
Honourable James Aylward, Minister of Health & Wellness
Honourable Steven Myers, Minister of Transportation, Infrastructure and Energy
Honourable Jamie Fox, Minister of Fisheries and Communities
Honourable Matthew MacKay, Minister of Economic Growth, Tourism and Culture
Honourable Brad Trivers, Minister of Education and Lifelong Learning, Minister of Environment, Water and Climate Change
Honourable Ernie Hudson, Minister of Social Development and Housing
Honourable Bloyce Thompson, Minister of Agriculture and Land, Minister of Justice and Public Safety and Attorney General
Additionally, Premier King has tasked MLA Sidney MacEwen with a special commission to work with the 21 members of the Partnership for Growth and other community organizations to realize the vision for sustainable economic growth in Prince Edward Island. In this capacity, MLA MacEwen will work with his Cabinet colleagues and all members of the Legislative Assembly. The Honourable James Aylward will also serve as Minister responsible for Greater Charlottetown and the Honourable Matthew MacKay will serve as the Minister responsible for Greater Summerside.
"Islanders have made it clear that they want a government that does things differently, one that works collaboratively and in partnership with all members of the legislative assembly for the betterment of Islanders," said King. "I have confidence that our new cabinet will work together to put the needs of Islanders first in every decision that we make."
The Progressive Conservative party currently holds 12 seats, the Greens eight, and the Liberals six. A by-election for the vacancy in Charlottetown-Hillsborough has not yet been announced.