The governments of Canada and Saskatchewan announced more than $50.2 million in joint funding for 55 infrastructure projects across the province. The projects are funded under the new COVID-19 Resilience Stream of the Investing in Canada Infrastructure Program.
Among other projects, the funding will go toward the construction of a new community centre in Kinistino, which will house the town office, a rental hall, a daycare and a library. Active transportation networks will be expanded or improved in the CBattlefords, Estevan, Kindersley, La Ronge, Swift Current and Yorkton helping to enhance mobility connections and the safety of cyclists and pedestrians. New walking pathways will connect the Flying Dust First Nation community to Meadow Lake, providing increased and safe pedestrian access to community services. In Regina, the Saskatchewan Science Centre will be renovated to make it more accessible. Projects in Moose Jaw, Wilkie and Biggar will upgrade the power supply to municipal buildings using solar panels.
The Government of Canada is investing more than $21.2 million in these 55 projects. For projects requiring consultations with Indigenous groups, funding is conditional on all consultation requirements being met. The Government of Saskatchewan is also contributing over $16.4 million toward these projects. Contributions by recipients toward their respective projects are $12.5 million.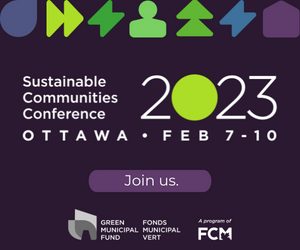 "From Buffalo Narrows to Estevan, and dozens of communities in-between the Government of Saskatchewan's $16.4-million investment in these 55 local infrastructure projects will not only help protect local economies, which are continuing to recover from the effects of the COVID-19 pandemic, but also help create safe, healthy and prosperous communities across the province,"  said Don McMorris, Saskatchewan's Minister of Government Relations.
"With the COVID-19 Resilience Stream, we are also responding to the impacts of the pandemic through flexible and accelerated investments in key infrastructure upgrades as quickly as possible," added Jim Carr, federal Minister and Special Representative for the Prairies, on behalf of Catherine McKenna, Minister of Infrastructure and Communities. "The funding announced today will help communities build back better, create jobs, and build cleaner, more inclusive communities."
The Saskatchewan Science Centre welcomed the funding commitments from the provincial and federal governments.
"This project will be transformational for the Science Centre," said Sandy Baumgartner, CEO of the Saskatchewan Science Centre. "A renewed space and exhibits will be critical to a successful future for the Saskatchewan Science Centre, allowing us to continue to inspire the province's youth to pursue careers in Science, Technology, Engineering, and Math."
Click here to view the entire list of infrastructure projects.
Featured image: The Saskatchewan Science Centre in Regina.