Public Services and Procurement Canada announced Canada Lands Company's $50 million infrastructure improvement to revitalize the Old Port of Montréal.
"The multi-year vision for the Old Port will ensure that it remains a key destination for Montrealers and tourists alike for decades to come," stated Anita Anand, Minister of Public Services and Procurement, and Minister responsible for Canada Lands Company.
Building on the comprehensive public consultation that included surveys, public meetings, focus groups, online interactions and open houses, Canada Lands Company is proud to introduce this initial round of improvements to transform the Old Port. This multi-year vision to revitalize the Old Port of Montréal was developed with the feedback from public consultations and guided by an Advisory Committee representing the tourism, heritage, residents, and business communities.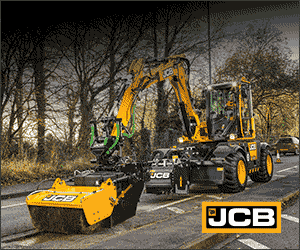 "We are pleased to announce this initial phase of infrastructure improvements to revitalize the Old Port of Montreal, which welcomes more than six million visitors per year. Canada Lands' $50 million investment demonstrates its commitment to the Old Port of Montreal and the city's tourism industry," added Robert Howald, president and CEO, Canada Lands Company.
The initial phase of improvements estimated at $50 million will begin in the second half of 2022 and includes the reconfiguration of the entrances at King Edward, Jacques-Cartier and Clock Tower quays. These site entrances will provide extensions from Old Montréal to the river, open up views to and from both the city and the river, and improve the flow of pedestrian traffic between Old Port and Old Montréal. The esplanade from King Edward to the Clock Tower Quay will also be reconfigured to add more trees and replace concrete areas with grass surfaces.
These infrastructure improvements are part of the Old Port of Montréal Master Plan. The Plan offers a long-term vision to revitalize the site and guide planning and programming to meet the needs of Montrealers and visitors.
Planning work is currently underway, and an architectural firm will be hired soon to define public realm standards and specifications. When ready, landscape designs will be presented to the public.
Featured image: Initial phase of improvements (CNW Group/Canada Lands Company)