The governments of Canada and British Columbia announced funding for 14 water , wastewater and stormwater infrastructure projects in the province.
"In partnership with the Province, we continue to invest in critical infrastructure, building greener, healthier, and more resilient communities, and supporting local economies at a time when it is needed most," said Catherine McKenna, Minister of Infrastructure and Communities.
Projects will include the District of Ucluelet will be upgrading its local water treatment system to increase storage capacity for drinking water and improving access to clean drinking water in the community. The upgrades include adding a water treatment plant at the Mercantile Creek water source, adding filtration of the well field that pulls from Lost Shoe Creek, and adding a third reservoir to the Ucluelet drinking water system.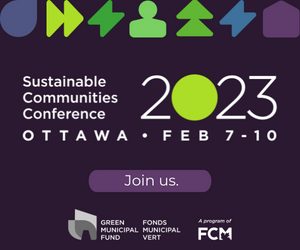 Port Clements will improve how it treats wastewater by replacing the existing lagoon with a new aerated wastewater treatment lagoon system. This new system will increase overall retention time, provide separate cells for aeration, and limit the risk of a system failure. Its increased efficiency will help reduce energy consumption and extend the lifespan of this critical wastewater infrastructure.
The Cowichan Valley Regional District will increase the capacity of the Saltair Water System to treat drinking water. Two new treatment units will be installed to improve water quality at the existing treatment plant site, along with a micro-hydro turbine to generate green power and reduce the plant's overall energy consumption.
The Government of Canada and the Province of British Columbia are investing $110.3 million in the 14 projects through the Investing in Canada Infrastructure Program's Green Infrastructure Stream. Canada is contributing more than $60.2 million, conditional on requirements related to consultations with Indigenous groups being met. British Columbia is contributing more than $50.1 million. Project recipients are investing over $40.1 million in total.
"In the coming months and years, I hope to be able to tour in-person the many upgraded and new water and wastewater facilities being made possible across B.C. with this funding," added Josie Osborne, British Columbia's Minister of Municipal Affairs.
Featured image: Cowichan Valley Regional District