CarbonCure Technologies has entered into a strategic partner agreement with Astec Industries, Inc.
The Halifax-based company says it is experiencing unprecedented growth to fulfill the demand for low carbon and circular concrete products and carbon removal credits. To date, CarbonCure's scalable, sustainable concrete technology has been installed in more than 400 concrete plants around the world. With increasing infrastructure spending, the global concrete and cement products industry is expected to grow from $333 billion USD in 2020 to $481 billion USD in 2025.
"Our partnership with ASTEC advances CarbonCure's significant growth momentum across North America and represents a shift in our business model as we expand our product distribution channels beyond direct sales and form strategic partnerships with industry leaders who share our commitment to sustainable innovation," said Robert Niven, chair and CEO of CarbonCure Technologies. "ASTEC's notable presence in the industry and key relationships with concrete producers make them well suited to help advance our vision to make our concrete technology a standard for concrete production across the globe."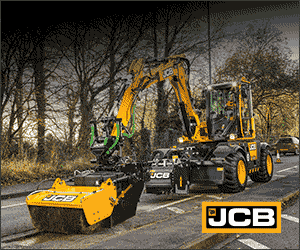 According to the company, strategic partner agreement with one of the most established and reputable original equipment manufacturers (OEMs) in the industry, paired with big shifts in the concrete market, spurred by climate-related government policies, ESG investment trends and consumer preferences, places CarbonCure in a strong position to achieve its mission to reduce embodied carbon in the built environment by 500 million tonnes annually by 2030.
"We are taking a more strategic approach to sustainability and have included it in our business model. We're looking at it on two fronts – improving our own operations and offering products and services that support our customers' sustainability initiatives," said Barry Ruffalo, president and CEO of Astec Industries. "CarbonCure's technology offers a real solution to reduce embodied carbon at the early stage of concrete production where the opportunity is greatest. I'm excited to be able to offer this to our customers and the positive impact it can have on the environment."
Featured image: (CarbonCure Technologies)