The Trillium Automobile Dealers Association (TADA) is recommending the Ontario Government build more highways to meet the growing demand courtesy of exploding population and employment growth, including the controversial Highway 413, running from York Region to Halton Region.
In response to the Ministry of Transportation's Discussion Paper on the Greater Golden Horseshoe (GGH), Ontario's new car dealers have identified four major projects that will reduce commute times and move goods faster.
The TADA recommends: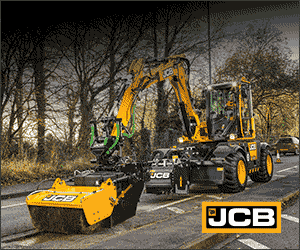 Building Highway 413 spanning Highway 400 to the Highway 401/Highway 407 interchange in Milton. This would relieve traffic congestion on Highway 401 – one of the busiest highways in North America – and connect five 400 series highways including Highways 400, 401, 407, 410 and 427.
Building the Mid-Peninsula Highway connecting Hamilton to the Peace Bridge border crossing in Fort Erie. The QEW is nearing full capacity, requiring an alternate route. This was confirmed in the 2017 Niagara Region Transportation Master Planwhich stated "the need for a trade corridor as an alternate to the QEW is clear."
Working with our American counterparts to twin the Peace Bridge border crossing in Fort Erie. If we build the Mid-Peninsula Highway, the supporting infrastructure must follow. Doubling capacity at the Peace Bridge is another strategic initiative to promote trade and reduce the amount of time for people and goods to travel across Ontario's second largest border crossing with the US.
Extending Niagara's Highway 406 to Port Colborne. This project would finally connect northern and southern Niagara with a full 400 series highway and create a critical connection point with the Mid-Peninsula Highway.
"Traffic in the Greater Golden Horseshoe is notorious for taking two precious commodities from us — time and money. Building the four projects we identified will reduce traffic congestion, boost productivity and increase the supply of highways to help match the increasing demand" said Frank Notte, Director of Government Relations for TADA. "Ontario's new car dealers thank Minister Mulroney for putting the resources behind this discussion paper and starting the conversation about the future transportation needs of the Greater Golden Horseshoe."
According to TADA, Ontario's Throne Speech delivered earlier this month, 2021 marked the start of a new parliamentary session. The Speech outlined the province "remains steadfast in its commitment to an economic and fiscal recovery that is fueled by economic growth…" that will include building "roads and highways."
"The Throne Speech highlighted the importance of building new highways to support economic growth. The TADA believes building these projects will help place Ontario's economy on the road to recovery," said Notte.
Featured image: (Ontario Ministry of Transportation)