Construction is set to begin on an affordable housing project in a three-storey building in Winnipeg's inner city for vulnerable people who are homeless or at risk of becoming homeless, and those who are dealing with mental health and addictions issues, Ahmed Hussen, Minister of Housing and Diversity and Inclusion, and Manitoba Families Minister Rochelle Squires announced.
"Every Canadian deserves a safe and affordable place to call home, and our government will always be there to help those who need it the most," said Hussen. "This Home First Winnipeg project will be key to a better life for the vulnerable individuals who will call it home. That is why we are proud to support this project, together with the province of Manitoba and other partners, through our National Housing Strategy."
Squires said Manitoba is contributing up to $1.1 million for the project through the Canada-Manitoba Housing Agreement under the National Housing Strategy.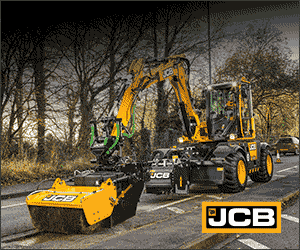 "Repurposing a vacant space into a supportive living apartment building is a positive step in the right direction for Manitoba's homeless population, and builds on our government's work to implement the recommendations of the VIRGO report," said Squires, who attended an event to bless the land on National Housing Day. "The project underway will create a new option for vulnerable people who are experiencing homelessness and those who are experiencing mental health and addictions issues."
The project, to be called 390 Ross, will operate as a housing-first model, meaning individuals are not required to be living an addiction-free lifestyle to move in. Supports will be provided to every resident seeking support for their challenges. The property is being developed at 390 Ross Ave. in Winnipeg's Centennial neighbourhood. The project will be working with support groups in the neighbourhood and have 24-hour staffing and a full meal program to provide nourishment while the residents seek to adjust their lives.
"Everyone deserves a safe place to call home. This project will improve the quality of life for those who are most vulnerable in our community, giving them a better chance at success," said Kevin Lamoureux, member of Parliament for Winnipeg North. "When we strengthen our communities, we build hope and a better Canada. This is one of the ways our National Housing Strategy continues to ensure no one is left behind."
Home First Winnipeg Inc., a non-profit registered charity established by the Pollard family, will operate the building. The Pollard family will also provide $4.4 million for the project by way of donation and fundraising.
"We are very pleased to be creating a place that will provide residents safe, permanent housing and an opportunity to address their challenges that place them at risk of being homeless," said John Pollard. "We would like to thank all levels of government for their support of this project and we particularly want to thank the Centennial community for their patient support during this long process. It is very important to us that this building becomes a true home for the residents where they can feel part of a community, and so we are most appreciative of the welcoming response from our neighbours here. It is designed to have space for community activities and we hope to welcome many visitors next year."
Squires noted the project is also partly funded by an $800,000 capital investment through the Shared Health Priorities Bilateral Agreement that was signed in 2019 and will meet recommendations made in the VIRGO report. That report, released in 2018, provided evidence-based advice for improving access to and co-ordination of mental health and addictions services in Manitoba. VIRGO recommendations filled upon completion of the project include making services more accessible to those who need it and making those services relevant to individual client needs. For more information on the VIRGO report, visit www.gov.mb.ca/health/mha/strategy.html.
"Manitobans living with mental health and addictions challenges need access to housing," said Dr. Jitender Sareen, provincial lead of mental health and addictions, Shared Health. "These new apartments will give our community members living with addictions a chance to access support services right where they live. This will allow them to get on the road to recovery."
Further funding for the project is being provided by the City of Winnipeg, the Federal Homeless Strategy (Reaching Home – End Homelessness) and the Canada Mortgage and Housing Corporation (CMHC). Project construction is expected to be completed by the fall of 2022.
Featured image: Rendering of the Ross Ellen Housing Building to be built in Winnipeg. (Prairie Architects inc.)