The Minister of Transport, Omar Alghabra, the Minister of Emergency Preparedness, Bill Blair, and the Minister of Transportation and Infrastructure for the Province of British Columbia, Rob Fleming, announced the creation of a joint Federal Provincial Supply Chain Recovery Working Group to restore the flow of goods through the province.
Those invited to participate in the Federal / Provincial Supply Chain Recovery Working Group include several Government of Canada departments, Government of British Columbia ministries, the Vancouver Fraser Port Authority, the Vancouver International Airport Authority, the BC Marine Terminal Operators Association, the BC Trucking Association, the Retail Council of Canada, the Canadian Fuels Association, representatives from British Columbia's tow boat industry, the Gateway Council of BC, the BC Chamber of Shipping, CN Rail, and CP Rail, among others.
"The B.C. government will work with all stakeholders to reopen our essential transportation corridors as quickly as possible, said Fleming. "We appreciate and value the support of the federal government as we secure supply chains to make sure people have the products they need."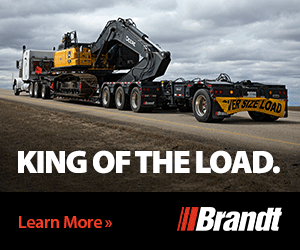 This Working Group is a first step in what will be an ongoing effort by all orders of government to ensure that the supply chain is re-established in a way that gets Canadians the goods they need and help mitigate against future incidents.
"The Government of Canada is extremely concerned with the flooding situation in British Columbia, and we stand ready to provide support any way we can," added Alghabra. "The quality of our transportation infrastructure and the efficiency of our trade corridors directly benefit the lives of Canadians. It is important to work together to determine how best to ensure Canada's gateways stay strong, resilient and safe."
The Working Group is developing options for contingency transport and logistics for essential goods and materials. As infrastructure gradually reopens, the Working Group will prioritize and advise on the best routes and use of limited capacity for the movement of goods across all transportation modes, while balancing community needs and national economic interest. Furthermore, together they will consider options for diverting traffic or establishing new logistics chains in the province.
Transport Canada is actively engaging and working with the Province of BC, along with the Port of Vancouver, terminal, railway, air, towing and trucking sectors, to support the response to the flooding in B.C. Of paramount concern is supporting those who are displaced or being evacuated as a result of the landslides.
Featured image: Working to restore access to Nicomen First Nation on B.C.'s Highway 1. (BC Ministry of Transportation and Infrastructure)