In its 2022 budget, which includes $56-billion in new spending over six years, the federal government is proposing more than $10-billion in new spending on a slew of housing-related initiatives, much of it aimed at increasing supply. The largest chunk, $4-billion over five years, is for the launch of a Housing Accelerator Fund, which aims to speed up development and create 100,000 new housing units.
The budget put forward by Finance Minister Chrystia Freeland also proposes sending $1.5-billion over two years to the federal housing agency to extend the Rapid Housing Initiative, with the expectation that at least 6,000 new affordable housing units get built.
"Today's budget recognizes municipalities as an essential partner in solving our greatest national challenges, including housing affordability as a top priority," said  Joanne Vanderheyden, president of the Federation of Canadian Municipalities (FCM). It makes bold investments to tackle the housing crisis for a truly inclusive recovery, including important steps to end chronic homelessness. The Housing Accelerator Fund (HAF) has transformative potential to help municipalities get housing built faster through direct and flexible investments in municipalities, who best understand local supply needs. As local leaders, we're ready to do our part to improve housing options for Canadians, and this budget helps keep us moving."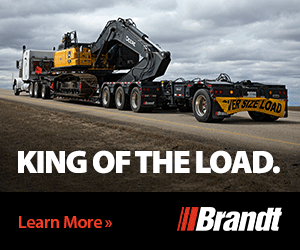 The Residential Construction Council of Ontario (RESCON) said it is pleased the federal government has made the country's housing crisis a major plank in its 2022 budget but it's unclear how proposed measures will actually boost the supply of new homes condos and rental housing.
"The government has indicated it has earmarked $10 billion to help ease the housing crisis but many of the proposals are demand-side measures such as assisting people to save for a down payment," says RESCON president Richard Lyall. "We have a major housing supply deficit in Canada and there's a lack of specifics as to how these measures will increase the stock of housing.
"We are critically short of housing and demand is only going to increase due to immigration and population growth, so it's critical that we pull out all the stops to boost supply."
To help meet Canada's climate change targets, the budget includes plans to extend incentives and expand eligibility for a program to entice more Canadians to buy electric cars, vans, trucks and SUVs, which will cost $1.7 billion over five years.
"Municipalities are also on the frontlines of new climate extremes. New investments in this budget in electric vehicle charging infrastructure, building retrofits and nature-based solutions provide municipalities with tools to take local action on climate change," said Vanderheyden.
With skilled trades shortage in mind, the budget also proposes $84.2 million over four years to double funding for the Union Training and Innovation Program. Each year, the new funding would help 3,500 apprentices from underrepresented groups begin and succeed in careers in the skilled trades through mentorship, career services, and job-matching.
"It is critical that we get more youth, women and people from BIPOC communities into the trades," said RESCON VP Andrew Pariser. "We face a shortage of some trades if we don't get more people into training. There's especially a need for people with specialized skill sets in the residential construction industry."
Featured image: (RESCON)