The Government of Alberta announced that the Town of Sundre will receive a one-time grant of $7.5 million for upgrades to its wastewater treatment plant after a pilot project to test new technology has been evaluated. The pilot project, which ends in 2023, is part of plans to upgrade the wastewater treatment plant with new and innovative technology.
"Water is our most precious resource. Alberta's government is pleased to support Sundre and other municipalities in their work to modernize core facilities, plan for future growth and meet the environmental standards of today and tomorrow," said Rajan Sawhney, Minister of Transportation.
"This project is a no-brainer. The benefits of this new technology for the health of the Red Deer River, the future of Sundre and the residents of our community are abundant. By partnering to upgrade Sundre's wastewater treatment plant, the province and municipality are creating jobs and fostering new technology that will save locals millions of dollars. I want to thank the mayor, town council, town administration, Alberta Municipalities and many others for making this come together."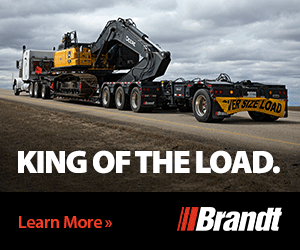 Jason Nixon, Minister of Environment and Parks, and MLA for Rimbey-Rocky Mountain House-Sundre
"The Town of Sundre is grateful to Minister Nixon, Alberta Transportation and the Province of Alberta for their unwavering support, their willingness to consider innovative new technologies, and their firm commitment to seeing this project through. Over the long term, because of the scalability of the technology, this could save the town millions of dollars in the ultimate build."
Richard Warnock, mayor, Town of Sundre
"We are pleased to see Sundre use an advanced technology – electroflocculation – to separate waste from water at its wastewater treatment plant. We applaud the provincial government's support and funding, which will help reduce the plant's physical footprint and greenhouse gas emissions."
Cathy Heron, president, Alberta Municipalities
Providing funding for this upgrade aligns with Alberta Transportation's updated requirements for water grant applications. Applicants to the Alberta Municipal Water/Wastewater Partnership (AMWWP) and Water for Life programs are encouraged to consider new materials or new techniques approved by Alberta Environment and Parks to foster innovation in the water and wastewater sector.
Featured image: Provincial and municipal officials gathered in Sundre to confirm a $7.5 million contribution toward a wastewater treatment plant upgrade project. (Government of Alberta)