The City of Kingston announced that "Waaban Crossing" has been confirmed as the proper name for the new bridge that spans the Cataraqui River from the foot of Gore Road to the foot of John Counter Boulevard, previously known as the Third Crossing bridge.
The naming of the Third Crossing was an outcome of over two years of broad community consultation on how to expand the stories and histories we celebrate and recognize as a community. The specific engagement on the name commenced in February 2021 and was facilitated with the support of First Peoples Group. It was extensive – spanning six different engagement steps – and included consultation from Indigenous Nations with historical ties to the area along with interested members of the local Indigenous community, along with non-Indigenous local residents.
"The City of Kingston is proud to honour and celebrate Indigenous Nations, communities and peoples in and around Kingston," says Jennifer Campbell, Director of Heritage Services. "The naming of the bridge is a symbolic action, but it speaks to a shared commitment across the community. A commitment to break through systemic barriers. Reconciliation is a partnership that requires all of us to commit to learning, sharing and working together toward a stronger tomorrow."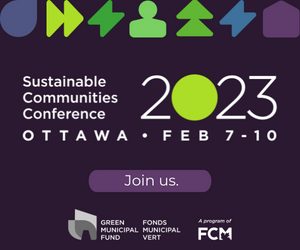 The use of "Third Crossing" will continue until the bridge construction is complete and the bridge officially opens at the end of 2022.
"As a City, we're broadening our understanding of Kingston's history by incorporating more Indigenous stories, and by facilitating space for a community dialogue that values and prioritizes reconciliation," said Mayor Paterson. "Naming the City's largest ever infrastructure project as the Waaban Crossing is a symbolic step towards these important goals. This is about building bridges, not only from one shore of the Cataraqui River to the other, but within our community as we work toward mutual understanding and inclusion."
Featured image: Kingston's newly named Waaban Crossing bridge under construction. (City of Kingston)