The Canadian Wood Council's Toronto Wood Solutions Conference, an educational event and trade show for design and construction professionals, offered a variety of presentations, including an overview of the recent Ottawa Mass Timber Demonstration Fire Tests, international guest architect Robert Schmitz of White Arkitekter discussing the Sara Cultural Centre in Skellefteå, Sweden, and the presentation of the Catherine Lalonde Memorial Scholarships.
According to Schmitz, the Centre uses 13,000 m3 of locally sourced timber and the diverse areas of use employ a range of innovative solutions in mass timber and steel construction to handle spans, flexibility, acoustics, and overall statics. The 20-storey hotel section was constructed with premanufactured 3D Cross-Laminated Timber (CLT) modules stacked between two elevator cores in each corner.
The low-rise portion of the project was built with columns and beams of Glue-Laminated Timber (GLT) and cores and shear walls in CLT. Since the opening last year, the development has helped attract green energy companies resulting in 3000 + new jobs in the region. Time Magazine named Skellefteå one of the world´s greatest places in 2022.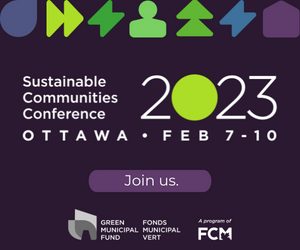 The 2022 Catherine Lalonde Memorial Scholarships were awarded to Mahboobeh Fakhrzarei (University of Alberta), Tyler Hull (University of Waterloo) and the Team of Ryan Gillespie & George Wang (University of Toronto). The winners demonstrated academic excellence through research projects that will have positive impacts in the structural wood products industry.
Established seventeen years ago, the memorial scholarship is awarded yearly to graduate students whose wood research exemplifies the same level of passion for wood and the wood products industry that Catherine Lalonde championed relentlessly as a professional engineer and president of the CWC.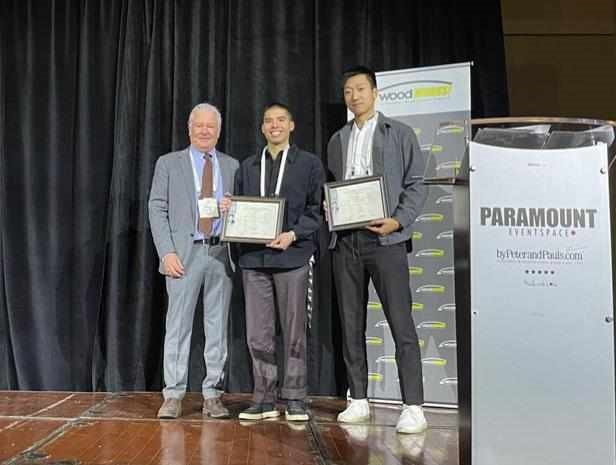 Team of Ryan Gillespie & George Wang
Gillespie and Wany are from the University of Toronto, Master of Architecture program at the Daniels Faculty of Architecture, Landscape, and Design. Their collaborative project consisted of a mixed-use office and community centre, dedicated to climate activism, that leveraged mass timber products in an innovative structural solution where wood acts as both envelope and structure.
Fakhrzarei is a third year Master student in Civil Engineering at the University of Alberta. Her research project focuses on the behaviour of cross laminated Timber (CLT) diaphragms subjected to lateral loading. The goal of her project is to develop an analytical model that can be used by design engineers to predict the in-plane behaviour of CLT diaphragms.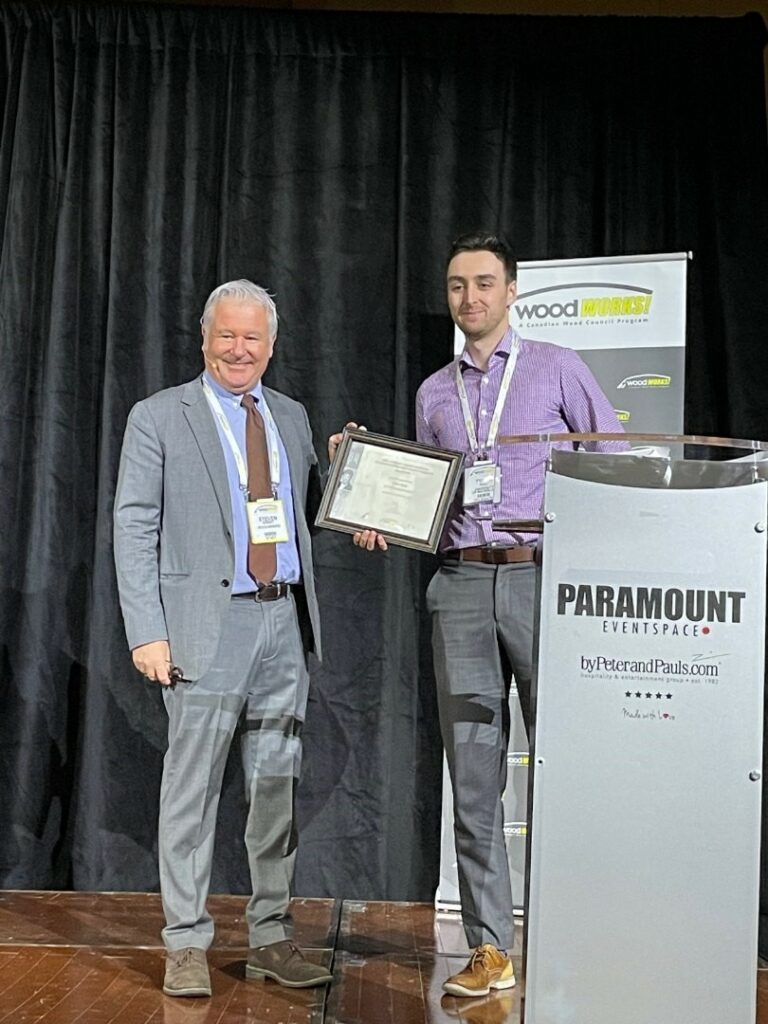 Hull is a third year PhD candidate in Civil & Environmental Engineering at the University of Waterloo. His research focuses on the development of mass timber composites panels for use in the long span applications necessary in large wood structures. The aim of his research is to develop fundamental knowledge of mass timber composites through experimental tests, and to develop analytical and numerical tools capable of predicting their strength and stiffness.
"The winning scholarship recipients' submissions exemplify the level of enthusiasm and expertise that Catherine Lalonde encouraged and inspired within our industry," said Martin Richard, VP of Market Development and Communications at the CWC. "Her legacy lives on through initiatives such as the memorial scholarship, and we are elated to celebrate and recognize future practitioners that share her passion for wood construction."
Featured image: Sara Cultural Centre in Skellefteå, Sweden (Lindman Photography/White Arkitekter)