The Government of Alberta, the City of Calgary and the Calgary Exhibition and Stampede announced they have signed a memorandum of understanding (MOU) to enable construction of a new world-class arena and event centre.
The City of Calgary has reached agreements, in principle, with the Province of Alberta (Province), Calgary Sports and Entertainment Corporation (CSEC) and Calgary Stampede (CS) to proceed with a significant phase of the Culture + Entertainment District, located in The District, downtown Calgary. This area will feature a suite of public amenities and public infrastructure, including a new community rink, improvements to public spaces and connections to The District, and commercial opportunities, all of which will be anchored by a new publicly-owned modern Event Centre.
"This new arena and event centre will be at the heart of Calgary's sports, entertainment and cultural scene for generations, and will result in billions of dollars of economic activity and a higher quality of life for millions of Albertans," said Premier Danielle Smith.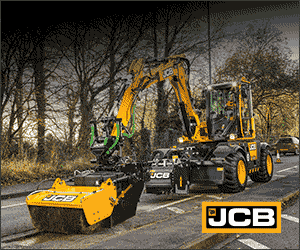 "This project is another signal to the market that Calgary is making strong investments in its future. The partnership approach we have taken accomplishes two things: we are building an event centre, and we are also creating the public amenities needed within the Rivers District to enhance quality of life for all Calgarians," said Jyoti Gondek, mayor, City of Calgary.
The deal replaces the one for an event centre that was terminated last January due to unresolved issues between the city and CSEC.
Under the MOU entered into by the province, the provincial government will not be investing in the construction or operation of the arena itself. Those costs will be borne by the city and CSEC pursuant to a separate MOU between those parties. The province will instead contribute up to $300 million, the majority over the next three years, primarily committed to road and bridge construction, LRT connection, site utilities, site reclamation and other supportive infrastructure. These investments will be critical to the development of the entire area, will enhance access to the Stampede grounds and the expanded BMO Convention Centre, and ensure a vibrant downtown and Rivers District.
"We are proud and excited to be part of the group to have established a clear path forward that provides a new home for Calgary's sports teams; the venue to host A-class concerts and events; and a community gathering place, for many years to come. Thank you to the city, the province and the Stampede for your leadership and for coming together to create an environment of success," said John Bean, president and CEO, Calgary Sports and Entertainment Corporation.
As part of the agreement, the province would also partner with the city to build a new 1,000-seat community arena neighbouring the main arena that will serve youth and amateur hockey. The province's contribution would be up to $30 million.
"The Calgary Stampede has enjoyed having the Calgary Flames as a neighbour since they arrived in 1980. We are honoured and excited to be a partner in this development that will contribute to a world-class landscape for our Calgary community. When combined with other developments, both existing and planned, an event centre complex of this magnitude will provide an anchor to attract and host the world in Calgary's Culture + Entertainment District," said Joel Cowley, CEO, Calgary Stampede.
This project is more than just a new Event Centre. It includes a number of improvements to the area that support Calgary's Downtown Plan, Calgary in the New Economy, The River's District vision, and the future Culture + Entertainment District:
New mobility connection: A new 4-lane underpass under the CP train tracks with wide sidewalks at 6th Street S.E., providing pedestrian, wheeling, and vehicle connections
Community rink: Shared facility for public booking and training facility for CSEC teams with seating for 1,000
Outdoor and indoor gathering spaces: More opportunity for community events onsite and in The District
Event centre: New City-owned building, capable of accommodating "A-class" events and additional hosting space on a 10-acre parcel of land
Street and public realm improvements: Improvements to 5 Street S.E and 15, 17 and 25 Avenues S.E.
Land: Potential commercial development parcels that can accelerate development and growth in Calgary's downtown core and The District
"Make no mistake, this project is about more than just a single building. It's fulfilling our vision of a home for culture, sports, and entertainment. It's a vital investment in our city's future prosperity, vibrancy and growth. A little over a hundred years and 1.3 million people later, we have a new Big Four – four partners committed to building a community hub that will serve us for generations to come," said Sonya Sharp, Ward 1 councillor, City of Calgary and chair of the Event Centre Committee.
The cost will be shared among public and private investment partners as follows:
The City of Calgary
$537.3 million to fund the development of the Event Centre, parking structure, the enclosed plaza, and 25% of the community rink.
CSEC
$40 million upfront and $17 million per year (increasing 1% per year) over 35 years to offset Event Centre costs, parking, the enclosed plaza, and 25% of the community rink
$1.5 million per year to community sports
The Province
$330.0 million

$300 million to fund transportation improvements, land, infrastructure and site enabling costs, including off-site and on-site utility servicing costs, public realm and site clearing/demolition
$30 million to fund 50% of the community rink
Calgary Stampede
Agreed to certain land sales and transfers that will allow for the development of the Event Centre that enables a vibrant entertainment district surrounding the Event Centre
Feature image: (City of Calgary)