The Government of Alberta announced that the next phase of the Highway 40 twinning project has been put out to tender.
The tender is for construction to twin 10 kilometres of the highway between the City of Grande Prairie to south of Township Road 700.
"As the Grande Prairie region continues to grow, particularly south of the city, residents have had to deal with higher volumes of industrial and commuter traffic. Twinning Highway 40 will not only improve safety for travellers but will support economic growth and job creation in Grande Prairie and northwestern Alberta," said Prasad Panda, Minister of Transportation.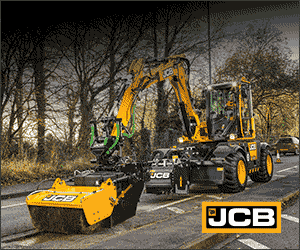 "Twinning Highway 40 will be a key driver for economic growth and job creation in the Grande Prairie area and will run through a vital corridor of the region. On behalf of my constituents, we are grateful for the continued investment in the region as our community and local economy continues to grow," added Tracy Allard, MLA for Grande Prairie.
The current Highway 40 twinning project includes 19 kilometres of Highway 40 between Grande Prairie and south of the Norbord Wood Panel Plant, bridge and intersection improvements, LED lighting upgrades and a second bridge with a pedestrian walkway over the Wapiti River.
The construction tender was posted Sept. 27 and interested proponents have until Nov. 2 to submit bids.
This work, which will take about two years to complete, includes:
about 10 kilometres of twinning (City of Grande Prairie to south of Township Road 700)
grading and paving
roundabout at Township Road 700
concrete girder bridge over Weyerhaeuser Haul Road
median vehicle inspection station
bridge culvert
slide remediation
This section of Highway 40 has a daily traffic count of about 4,300 vehicles.
Featured image: (Broda Group)