The Government of British Columbia announced it is providing $140 million in funding to the B.C Indigenous Clean Energy Initiative (BCICEI) to support Indigenous-led power projects, create economic opportunities for First Nations, and advance community self-determination.
It was also announced that BC Hydro will move forward with a call for new sources of renewable, emission-free electricity to power British Columbia's growing clean economy.
"As we face the threat of a record fire season across Canada, the need to switch to clean power to fight climate change has never felt more urgent. The good news is that from electric cars to electrified heavy industry, British Columbians are taking action," said Premier David Eby. "To guarantee the affordable power for this important transition, we're working in partnership with First Nations and BC Hydro to generate more of the clean electricity that British Columbia needs to build our economy, and grow our role as a clean-energy superpower."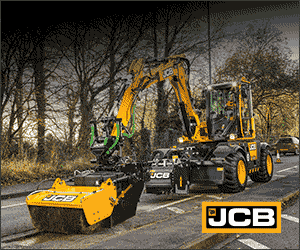 "First Nations are key partners as we work to power B.C.'s growing clean economy with clean, renewable electricity," said Josie Osborne, Minister of Energy, Mines and Low Carbon Innovation. "Funding for the B.C. Indigenous Clean Energy Initiative will open up new opportunities for First Nations in clean-energy projects, including wind and solar, create local jobs, and support Indigenous self-determination."
The Province's $140 million contribution to the BCICEI will support smaller Indigenous-led power projects that may otherwise not be competitive due to their smaller size.
The BCICEI is a clean-energy funding partnership between the Province of British Columbia, the Government of Canada, and the New Relationship Trust. It provides support and capacity-building funds to First Nations communities toward the planning and implementation of clean-energy projects. The BCICEI is administered by the New Relationship Trust, an Indigenous-led non-profit organization that delivers federal and provincially funded programs in support of Indigenous capacity development and reconciliation.
Electricity demand is expected to increase by 15 per cent between now and 2030. This is due to economic and population growth, and as more homes, businesses and industries switch from fossil fuels to clean electricity. In the past six years, the number of electric vehicles on B.C.'s roads has increased by nearly 2,000 per cent.
Updated demand forecasts filed by BC Hydro with the B.C. Utilities Commission confirm that new sources of electricity will be required sooner than previously expected. To ensure that it's ready to procure new power supply, BC Hydro is moving forward with the development of a competitive process to acquire more clean electricity. This will be BC Hydro's first call for power in 15 years, and will target larger, utility scale projects.
BC Hydro will only acquire 100 per cent clean, renewable electricity, including wind and solar. The call for power process will be designed by BC Hydro and the Province following engagement with First Nations, industry and stakeholders. The engagement will include development of options regarding minimum requirements for Indigenous participation in new projects. The newly formed BC Hydro task force will also provide strategic advice.
The BC Hydro task force draws on further Indigenous and external energy experts to provide strategic advice on advancing Indigenous ownership and/or equity interest opportunities. The task force has three key priorities:
speed of permitting and delivery;
oversight to protect ratepayers and enable economic and climate priorities; and
identifying, enabling and accelerating economic opportunities.
Over the next 12 months, the task force will focus on identifying and implementing short- and medium-term actions that can advance these priorities.
BC Hydro expects to initiate a call for power in spring 2024 in order to acquire new sources of electricity as early as 2028. This may be followed by subsequent calls as the transition to clean energy continues to accelerate, and BC Hydro requires additional resources in order to electrify B.C.'s growing economy and meet the province's climate targets.
Featured image: (Government of B.C.)