The Government of Nova Scotia announced that the province is investing in a new school to replace Trenton Elementary and Trenton Middle School.
"This new school is great for students, staff and the community," said Pat Dunn, Minister of Communities, Culture, Tourism and Heritage and MLA for Pictou Centre. "Not only will it address aging infrastructure and population growth, it will ensure the school remains a vibrant hub, bringing together the entire community."
The new school, under the Chignecto Central Regional Centre for Education, will serve about 280 students from pre-primary to Grade 8. It is part of the Department of Education and Early Childhood Development's five-year capital plan.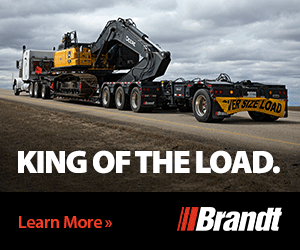 There will be community consultation on the consolidation of the two schools before the site selection process begins. The site selection process is outlined in the Governor in Council Education Act Regulations, which say existing school sites are considered first.
"The announcement of a new school coming to Trenton is so exciting for our students and I am sure as equally exciting for the community as a whole. It will be very nice to have a facility to match the students' enthusiasm for learning," said  Mark Fortune, principal, Trenton Elementary School.
The Department of Public Works will issue a tender for the design of the replacement school once the site selection process has been completed and approved by the Minister of Education and Early Childhood Development. And there will be community input into design elements of the new school.
Trenton Elementary was built in 1966 and has about 152 students in pre-primary to Grade 4, while Trenton Middle School – built in 1925 with additions in 1953, 1967 and 1985 – has about 136 students in grades 5 through 8.
The new school is expected to open in September 2027.
"A school is the heart of the community and education is our best investment. Our children in Trenton are entitled to and deserve a quality education like every other child in Nova Scotia. An education in a new positive learning environment will be the foundation for a better future for the children today and generations to come. We are excited for the children of Trenton and the community as a whole," said Alison Ellsworth Cameron, member, School Advisory Council, Trenton Elementary School.
Featured image: Nova Scotia Communities, Culture, Tourism and Heritage Minister Pat Dunn addresses students, staff, teachers and guests from Trenton Elementary, Trenton Middle School and the community. (CNS)