The Government of British Columbia announced the 2023 B.C. Transportation Consulting Engineers Awards honouring consulting engineers for their work to improve transportation in British Columbia, including reconnecting communities on highways damaged in 2021 flooding, improving bus service in Greater Vancouver and improving safety and traffic flow on the Lions Gate Bridge.
The winners were announced at the B.C. Transportation Conference for the Association of Consulting Engineering Companies – British Columbia, held in Vancouver.
Design and contract preparation – structures
There is a tie for this award. One award went to Stantec Consulting Ltd. for its Highway 8 flood response. November 2021's floods washed away more than seven kilometres of highway between Merritt and Spences Bridge, cutting off road access to First Nations communities, other residents and businesses. Working with the Ministry of Transportation and Infrastructure, and other contractors and consultants, Stantec repaired existing bridges, built two temporary bridges, and provided other support. Starting work immediately after the flood, the team reconnected the high-priority route.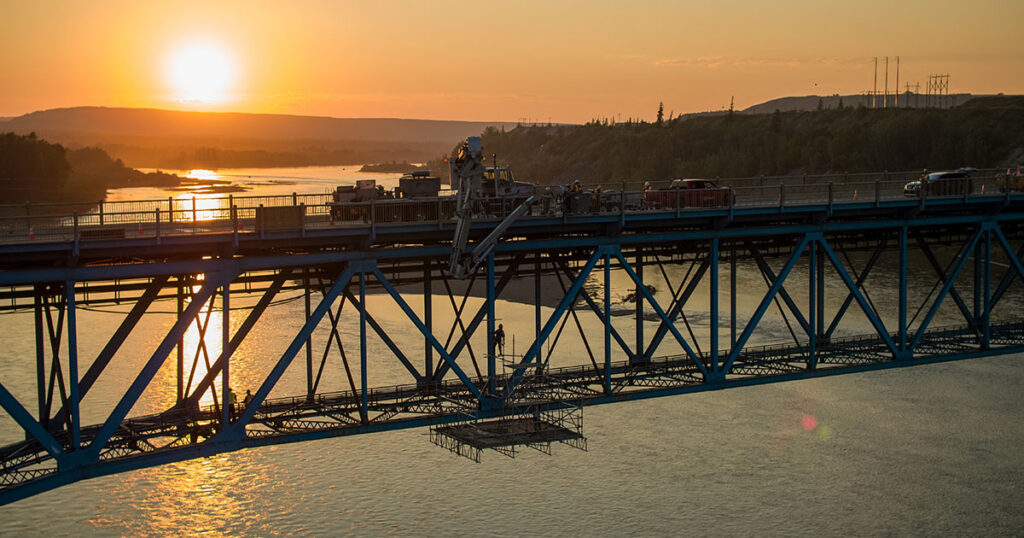 Hatch Ltd., Charter Project Delivery Inc., and T.Y. Lin International Canada Ltd. shared the award for repairs to the Taylor Bridge between the north and south Peace regions. Using computer models and inspections of thousands of structural elements, the team detected and repaired a weak gusset plate, while keeping one lane of the bridge open for several consecutive nights during the repair.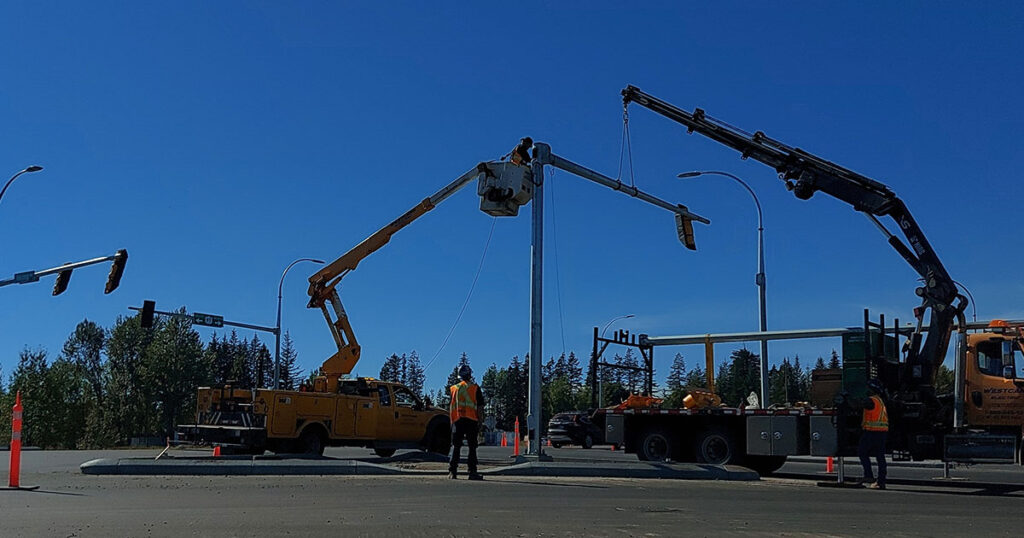 Design and contract preparation – roads
For widening more than one kilometre of Highway 97 and making intersection improvements in Quesnel, Urban Systems Ltd. won the design and contract preparation award for roads. This project's worksite included heavy summer traffic, nearby frontage roads and local businesses, multiple utilities, flat surfaces and environmentally sensitive creek-side slopes. Urban Systems developed innovative closed-drainage designs and worked with the city to repurpose excess materials. The company worked closely with the contractor, local stakeholders and the ministry to deliver the project on a tight timeline and under budget, minimizing impacts to residents and businesses. This resulted in safer driving conditions.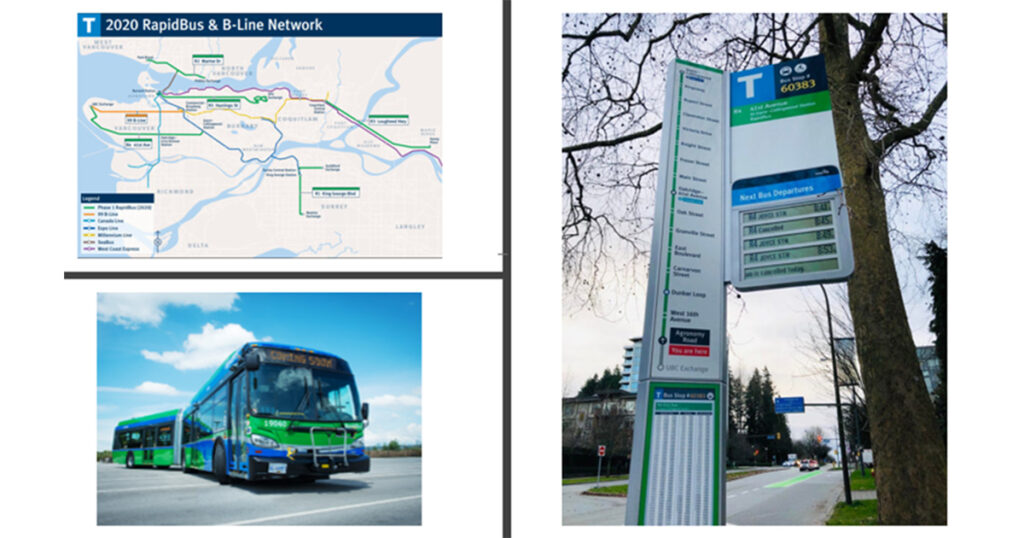 Alternative transportation
R.F. Binnie & Associates won the alternative transportation award for launching RapidBus routes R1 through R5 in the Greater Vancouver area. Working with the ministry, eight municipalities, one health authority and four contractors, it oversaw a complex and fast-paced project that included road widening, intersection improvements and new multi-use pathways, bus stops and bus priority infrastructure. As a result of the project, bus service in the area has become faster and more frequent. Installed Bus ID poles can display real-time departure data.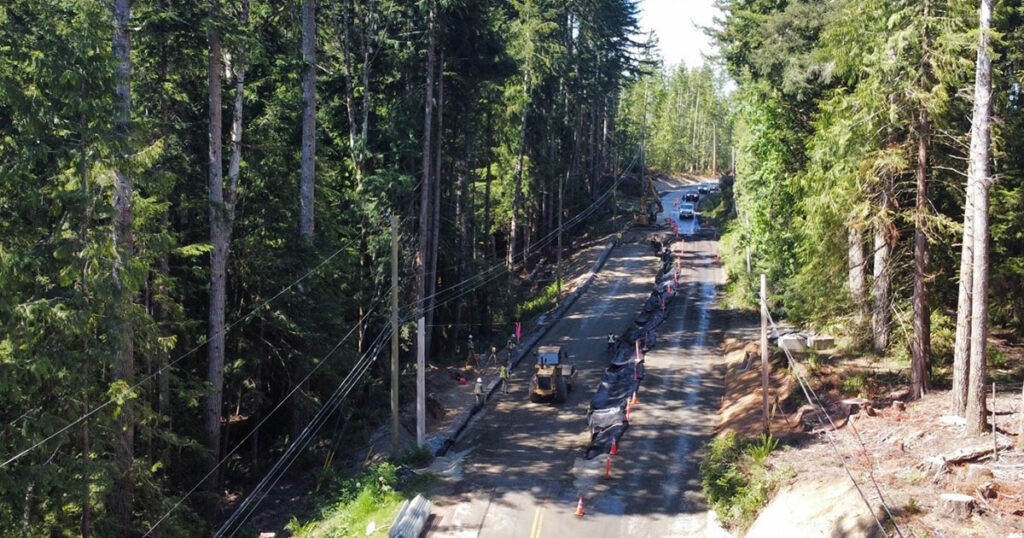 Construction management and supervision services
The award for construction management and supervision services went to Associated Engineering (B.C.) Ltd. for the resurfacing of nearly 11 kilometres of Highway 14, a primary access road for the Sooke-Port Renfrew area. The project between Otter Point and Woodhaven roads included paved shoulders, slow-moving-vehicle pull-outs, geosynthetic reinforced soil repairs, and drainage systems to minimize road flooding. Clearer sight lines improved safety at Tugwell Creek, where slides and rocks previously affected the road.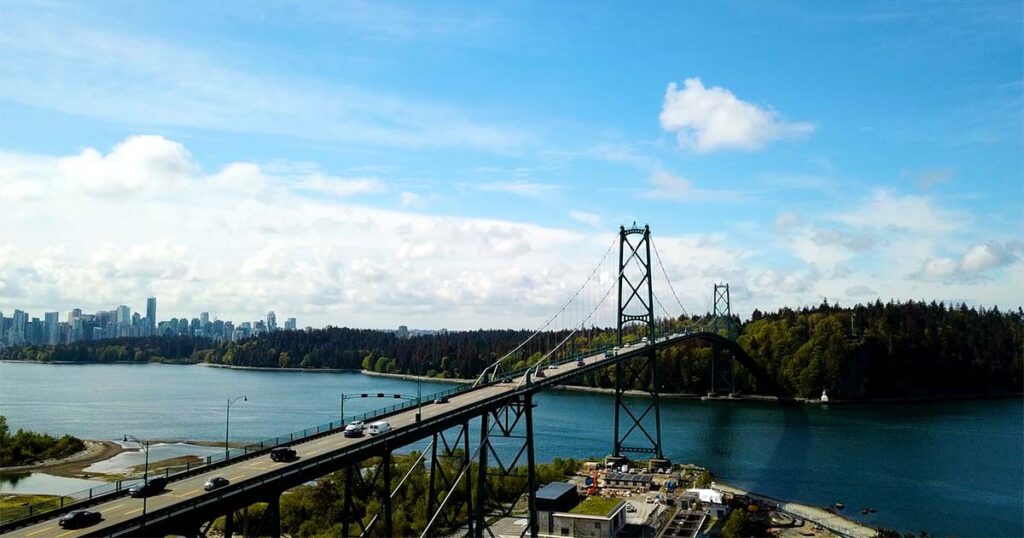 Specialized engineering services
PBX Engineering Ltd. won the specialized engineering services award for rehabilitating the Lions Gate Bridge reversible lane-control system. This project resulted in increased safety, highway capacity and reliability, better cybersecurity controls and less traffic congestion for the 60,000-plus people who travel the bridge daily between Vancouver and the North Shore. PBX's work required only a single weekend evening closure, allowing normal traffic to continue during the day.
Featured image: (BC Ministry of Transportation and Infrastructure)